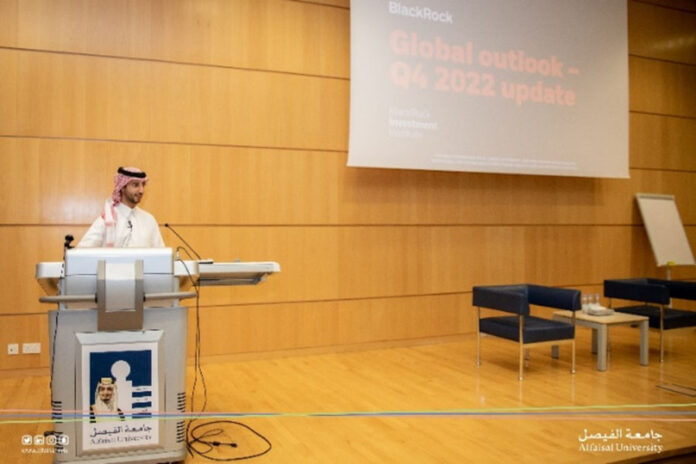 College of Business invited Mr. Yazeed Almubarak to be part of CoB's Executive Lecture Series. Mr. Yazeed is Managing Director, the Country Head and CEO of BlackRock Saudi Arabia.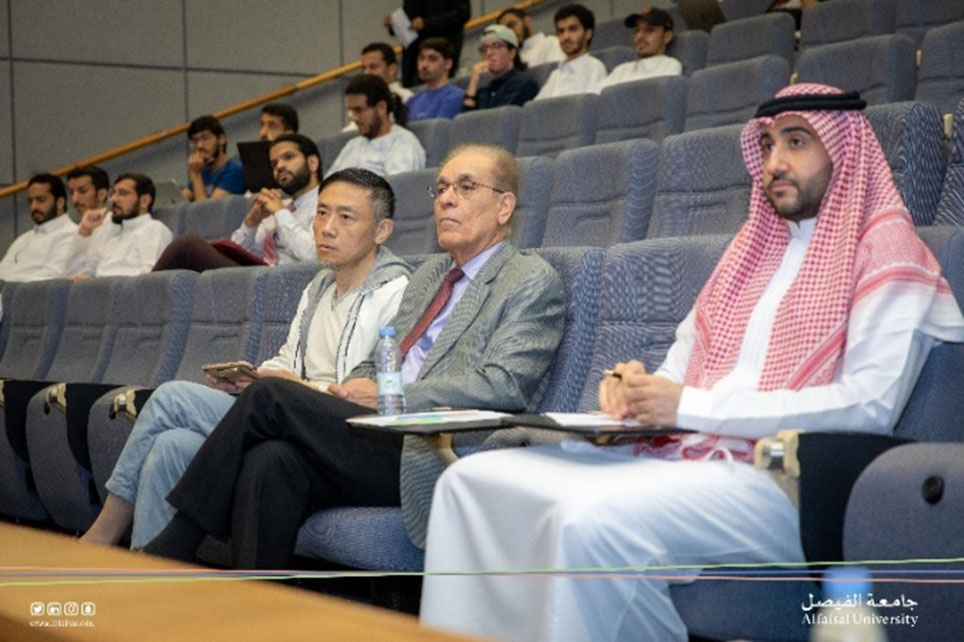 The lecture titled "Global Outlook" was presented to the audience and College of Business students. It took place on Wednesday, November 16, 2022, in the Lecture Theatre (F) from 12:00 to 1:00 PM.
Mr. Yazeed started the lecture with a brief about Blackrock and focused on the inflation which can be affected by two factors; limited supply which is the main driver of inflation, and the second factor is the demand. Increasing interest rate does not increase the supply which increases the recession. However, in the long run, it will lead to reduce the inflation.
Then he mentioned the recession impact on inflation, the decreased demand will lead to lower the production, which eventually will lead to higher unemployment rate. This will pay a role in the worsening trade-off between fighting inflation and the damaging consequences of these actions.
So, what does this mean for investing in this environment? Investors started investing in equity. This change of regime is due to higher volatility trends by looking at the positive and negative signposts, which include assets such as government bonds, inflation-linked bonds, and equities and credits that would be used as tools to inflation.
The lecture is part of College of Business Executive Lecture Series. It provides Alfaisal University students and guests from the business community the opportunity to learn from some of the country's leading executives and leaders as they talk about their experiences.  College of Business sponsors the weekly Executive Lecture Series to bridge the gap between the world of leadership and business education.