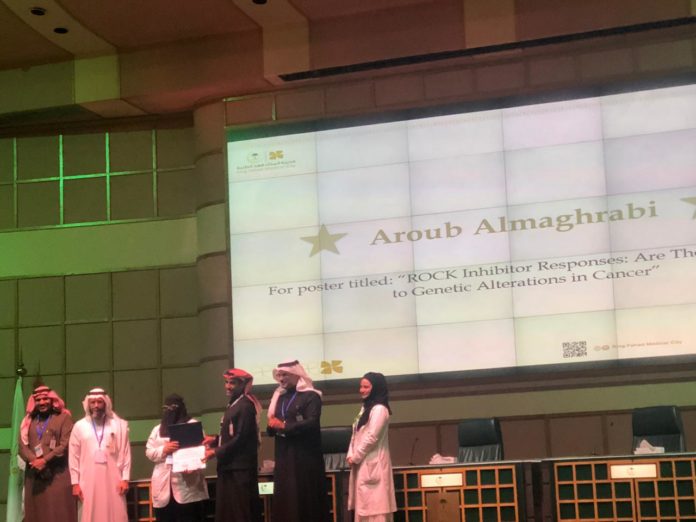 It gives us immense pleasure to announce that Aroub Almaghrabi who participated in the 14th KFMC Annual Research Symposium won the first prize in the poster presentation competition.The symposium took place on the 20th and 21st of November, 2019.
She presented her research from her SPIRIT 2019 program at Barts Cancer Institute entitled: "ROCK Inhibitor Responses: Are They Linked to Genetic Alterations in Cancer?"
This is an extremely proud moment for the College of Medicine, Alfaisal University. Our students, without exception, have repeatedly shown how extraordinary they can be when it comes to academics, research, patient care, and community service.
Congratulations again, Aroub!