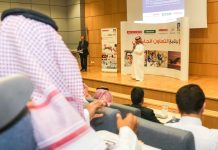 On Thursday, 4th of October 2018, BAE Systems in cooperation with the College of Business at Alfaisal University honoured nine projects completed by the...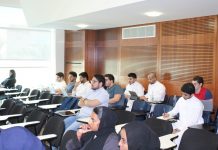 The Electrical Engineering department organized a university wide MATLAB Seminar and Technical Sessions on 30th September 2018 from 10:00am to 3:00pm. The seminar and...
In the interest of the University of Al Faisal to establish fruitful relations with the relevant state institutions, Alfaisal University has signed a cooperation...
On the 4th October, 2018, Miss Lana AlSaleh, Senior Advancement Manager at Alfaisal University, was awarded ''The Middle East Women Leadership Excellence Award'' and...