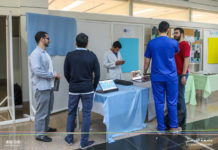 The Model United Nations (MUN) and Science Students Association (SSA) organized an awareness campaign by the name of "Pollution & Solution" on the 4th...
One of Alfaisal College of Medicine research teams (Dr Ahmad Aljada, Dr Hanaa Hajeer and Dr Rajaa Fakhoury) has been recently accepted into the...
With great pride, we announce that Dr. Hanaa Hajeer, Associate Professor of Biochemistry, Department Chair, Biochemistry and Molecular Medicine, and Mentorship Program Director at...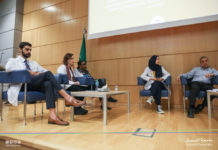 The Medical Students Association (MSA) organized a 3 day campaign (1st – 3rd December) at Alfaisal University, Riyadh. The campaign aligned with the ongoing...