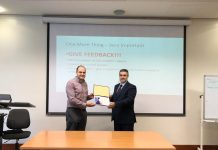 Monday 5th November, 2018. 12:00-13:00 PM Quality Assurance & Accreditation office held a lecture on Assessment of Learning Outcomes (ABET Approach) today. The lecture was...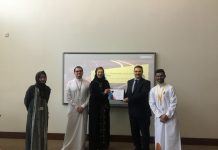 On Sunday October 24th 2018, College of Engineering held a lecture on "Introduction to Ernst & Young Company and their Co-op Positions" presented by...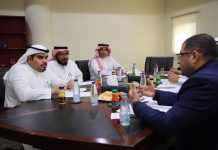 Thursday 25th Oct, 2018. 13:00-15:00 PM A committee of CoE four members consisting of: Dr. Fawaz Abdullah Bin Sarra, Assistant Professor of Architectural Engineering and Vice...
On November 06, 2018, The Canadian Journal of Physiology and Pharmacology has published the medical education mini review entitled: "Medical education dilemma: how best...