Alfaisal University is proud of its medical students who participated in the King Saud University Medical City (KSUMC) 3rd Annual Research Forum for winning the 1st place in 2 different categories. Haroon Ahmed Javaid (4th year), Saleha Abdul Rab and Hiba Raheel (3rd year) won the 1st place in the oral presentation competition. Their team member Hiba Raheel presented their research entitled "Establishing a School Health Surveillance Program; A Healthy School Initiative".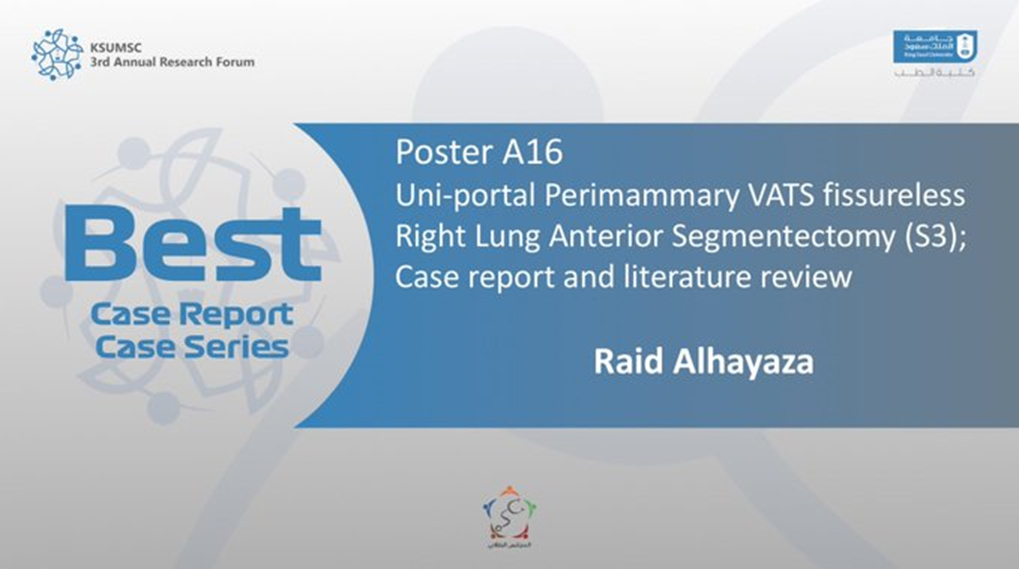 And in the case report/ case series category, senior medical student Raid Alhayaza won the 1st place for his research submission "Uni-portal Perimammary VATS fissureless Right Lung Anterior Segmentectomy (S3); Case report and literature review"
The competition took place from November 27th – 28th, and it's an annual event conducted under the patronage of the dean of King Saud University College of Medicine Prof. Khalid Fouda, and organized by the University's student council. The medical student's research forum constitutes research activity; which included oral and poster presentations.