Alfaisal Basic Life Support Training Site has recently added yet another great achievement to its three year success as it has been officially accredited as an American Heart Association Training Site until 2020.
Alfaisal Basic Life Support Training Site Lead by Dr.Mahmoud Sakkalaik has certified more than 700 Alfaisal Students as American Heart Association certified providers through conducting an average of 50 courses a year. Each course lasts for 6 hours and students get to master life-saving skills in emergency situations such as cardiac arrest and chocking.
Alfaisal Training Site has recently added 18 newly AHA certified BLS instructors to its team after completing 8 hours of teaching at King Faisal Specialist Hospital and research center to nurses, residents and consultants. This is an important step in an effort to be fully equipped to extend their training beyond Alfaisal to the Riyadh community.
In addition, 4 of Alfaisal Graduates have been trained and certified as Advanced Cardiac Life Support Instructors.
His excellency President Alhayazaa and Prof. Alkattan expressed their Appreciation to the Training Site team and congratulated them for their hard work and achievements.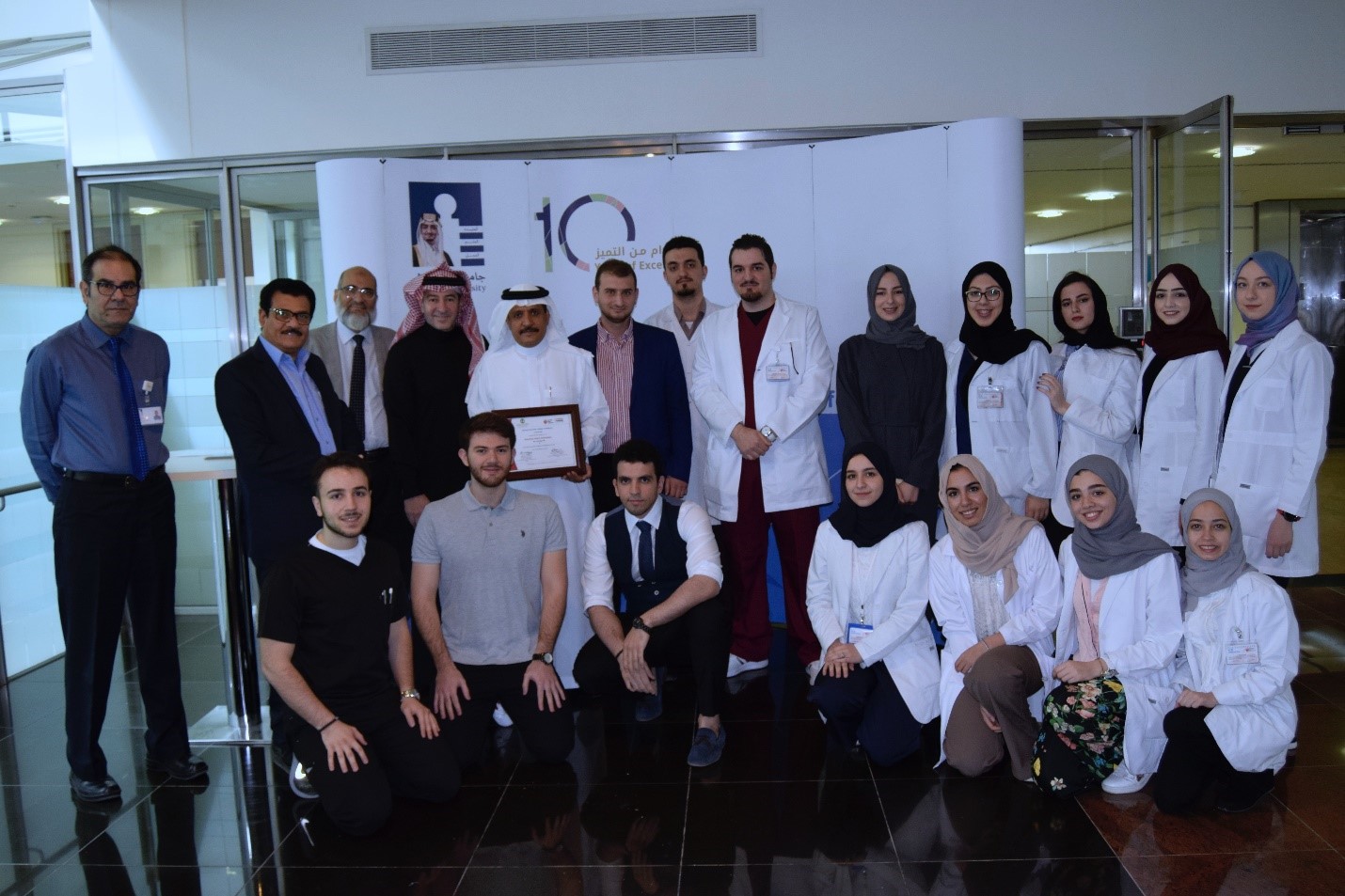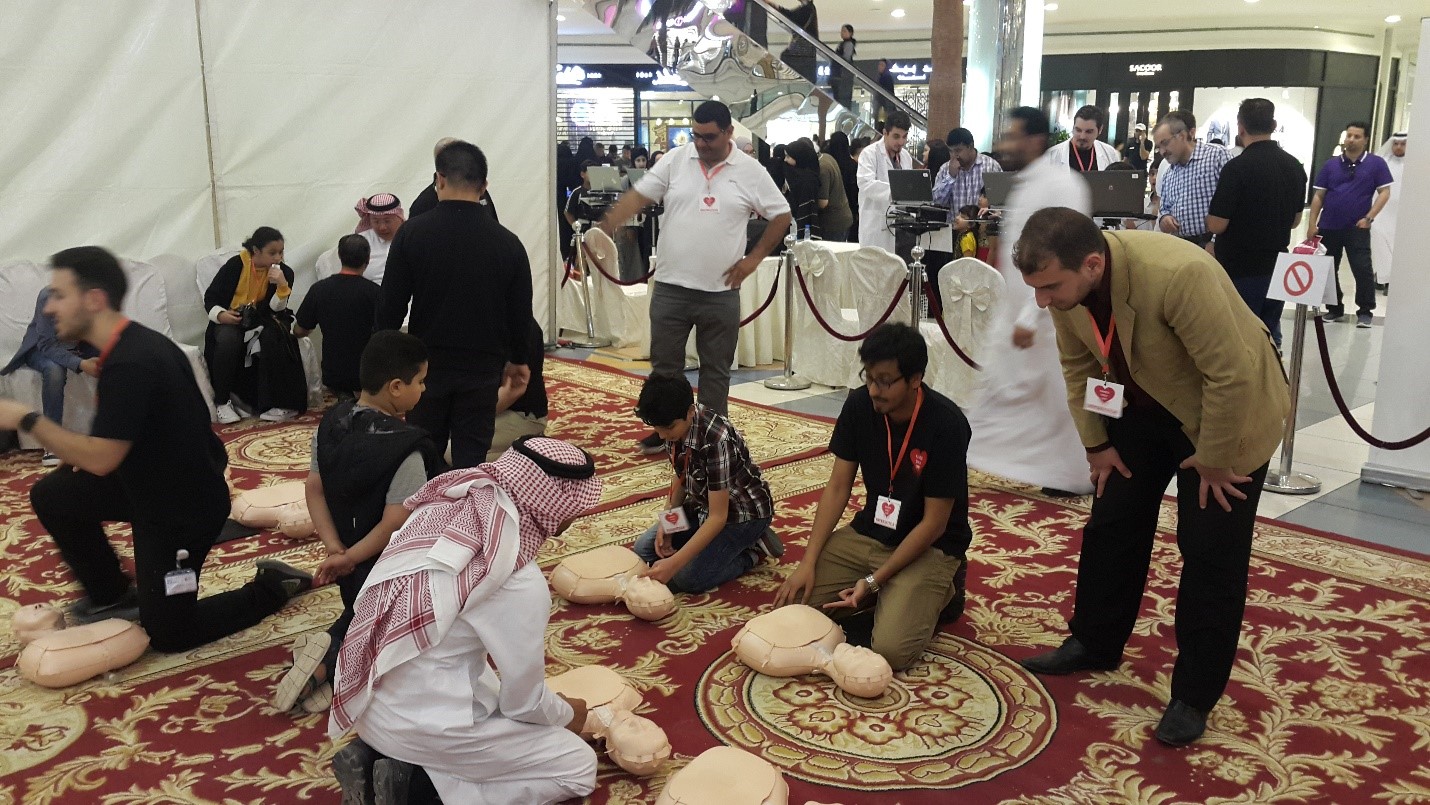 Granada Mall BLS Campaign:
On 16th of February 2018, 10 of Alfaisal American Heart Association certified instructors lead by Dr. Mahmoud Sakkalaik, the Manager of Alfaisal Basic Life Support Training Site have helped teach over 1000 Riyadh Citizen basic life support measures in a campaign Organized by King Faisal Specialist Hospital Training Center and held at Granada Mall from 3 p.m. — 9 p.m.
The Campaign aimed at training men and women master the life saving measures for cardiac arrest patients until advance medical support can be provided by professional rescuers.
The Public was very engaged during the training campaign and expressed sincere appreciation for such training initiatives and 1000 men and women have shown significant mastery of the skills taught after the training was completed.
The Director of KFSH Life Support Training Center attended the event and expressed gratitude and appreciation to Dr. Mahmoud Sakklaik for the Valuable support Alfaisal Team has provided.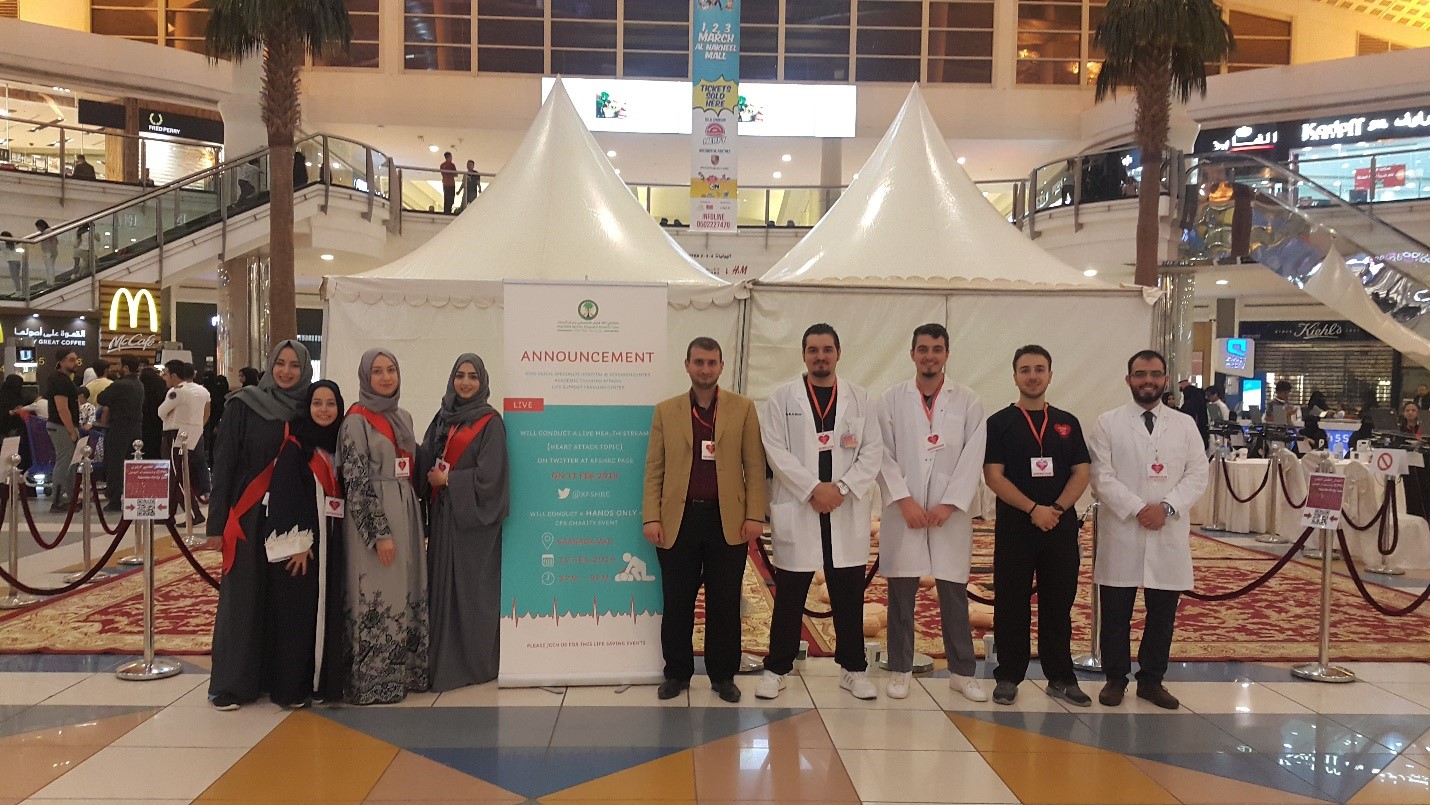 The Dean of College of Medicine Prof. Khaled Alkattan has received an Appreciation letter from King Faisal Hospital Training Center expressing gratitude for the valuable contribution of Alfaisal Life Support Training Site Instructors :
Nazmi Alqutub
Malek Sadeqah
Mohammad Saleh Alabduljabbar
Nasser Alhaj Issa
Laith Alqutub
Maha Alkayat
Mais Alashqar
Maya Soufan
Sarah Alideeb
Aida Saed
Alfaisal Life Support Training Site Expressed sincere gratitude for the generous support provided by our dean Prof. Khaled Alkattan and promises to commit every possible effort to spread life-saving skills to our community here at Alfaisal, in Riyadh and beyond.