It is with great pleasure that Alfaisal's COM shares with you the happy news received from the Saudi Embassy in Lebanon stating that Dr. Dana Bakheet, Genetics Scientist and Associate Professor of Pharmacology, was selected to be awarded an Arabian Innovator Award during the upcoming Innovative Arab Women Forum 2019 in Lebanon, in the presence of the Saudi Ambassador in Lebanon, Mr. Waleed A. Bukhari. Dr. Bakheet was selected as one of three Saudi women representing the Kingdom of Saudi Arabia, where she will join a cohort of other elite women selected from around the Arab world.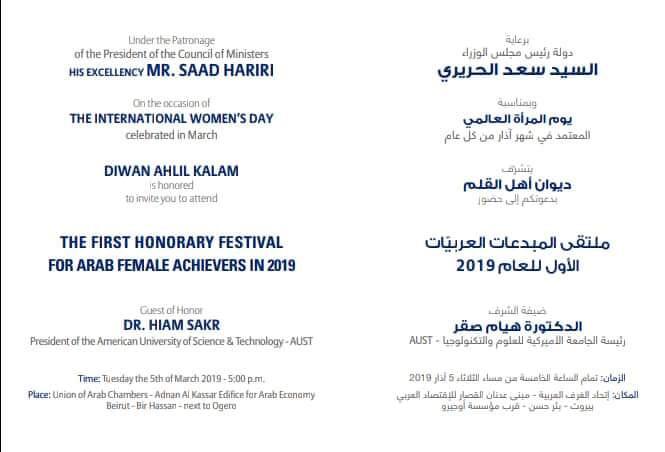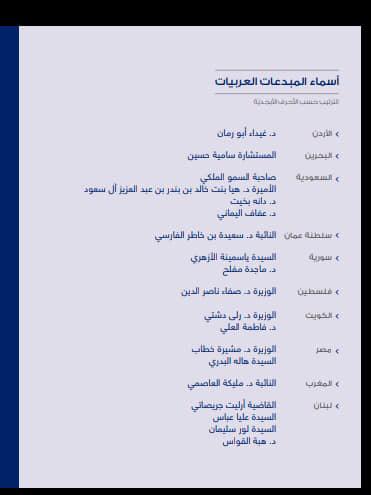 This prestigious award is offered by the famous and independent Lebanese organization, Diwan Ahl-Elkalam. The award will be presented in a glamorous ceremony on the 6th, 7th and 8th of March under the patronage of H.E Prime Minister Saad Hariri who will be presenting the awards. Below are links of multiple articles, covering this event, that were published by different Lebanese journals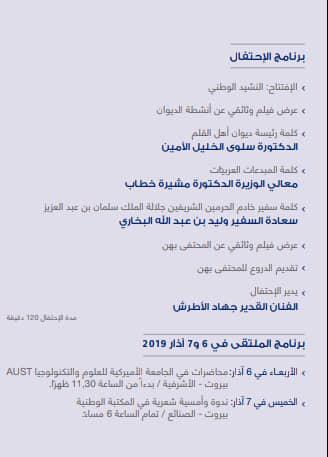 Dr. Dana Bakheet has extended this invitation to Alfaisal's family to join her in celebrating this prestigious award, as Alfaisal has been a core-supporter in her career that led to her selection for this award. Alfaisal University is proud to have Dr. Bakheet as a COM faculty member that adds to its distinguished educational fortune…Cordial congratulations!