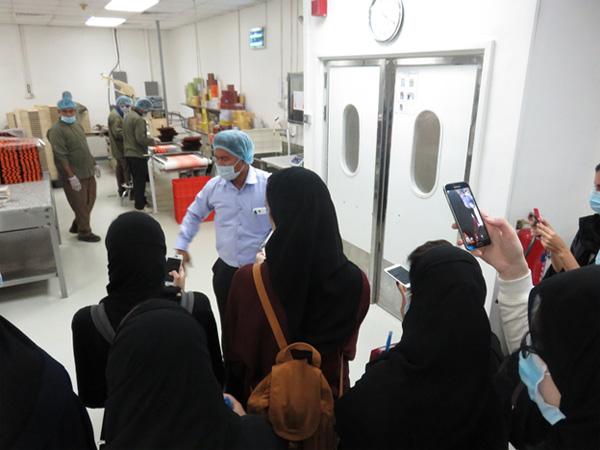 The Operations Management class at the College of Business taught by Dr. Ricardo Santa, organized a field trip to Bateel Chocolate factory. The female students visited the factory on the 24th of November 2014 and Male students did so on the 26th of November 2014.
The field trip was designed to effectively support the learning experiences by providing students with the opportunity to witness how the key operations management principles are applied in local organizations in Saudi Arabia.
Students manifested in their reports that the field trip will be remembered long after the visit. Additionally, some students stated that the trip influenced their career choice as they are now interested in applying to jobs in operations management.