At Alfaisal University, we believe experiential learning is essential for the Software Engineering program. Capstone projects are designed to bring innovative, out-of-the-box thinking to technology problems. The application of coursework to real-world scenarios, the "Capstone Project" experience, is central to our students' education. In the Software Engineering program at Alfaisal University, students work on real-world projects with partner institutions which share use cases and data with the capstone team to create a customized technology solution.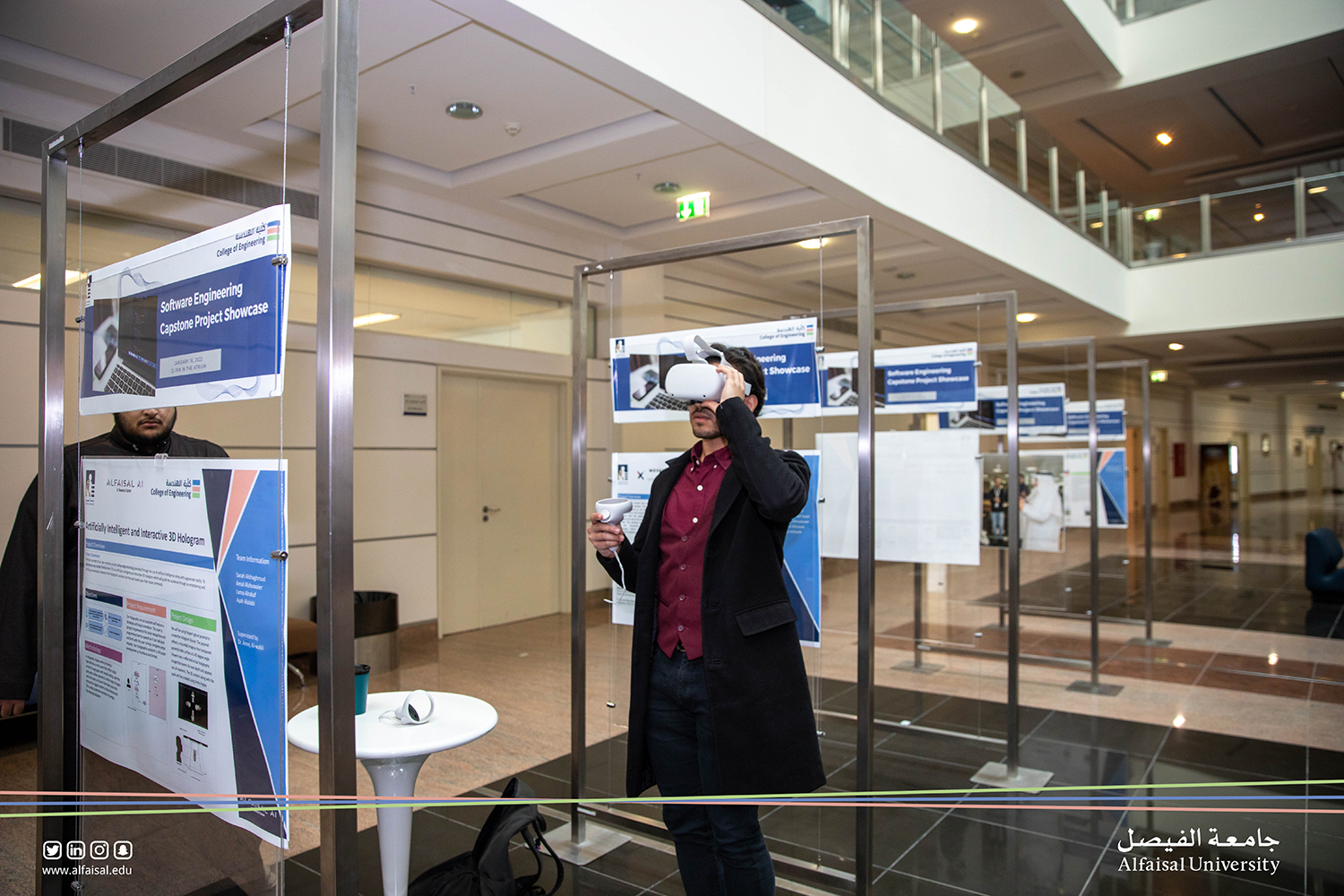 A project showcase was held in May 2023 for the graduating Class of 2023 in the Software Engineering program. Collaborators and co-designers from partner institutions were extremely pleased with the outcomes from the capstone projects their organizations worked on with Alfaisal students. Student teams were perceived to be energetic, creative, and driven and were able to achieve results over and above what was outlined in the initial scope through their dedication and outside-the-box thinking. Over two 15-week periods, partners get more than a thousand hours of dedicated, focused work by a team of talented undergraduate students enrolled in the Software Engineering program who are led by faculty expert advisors at Alfaisal University's College of Engineering.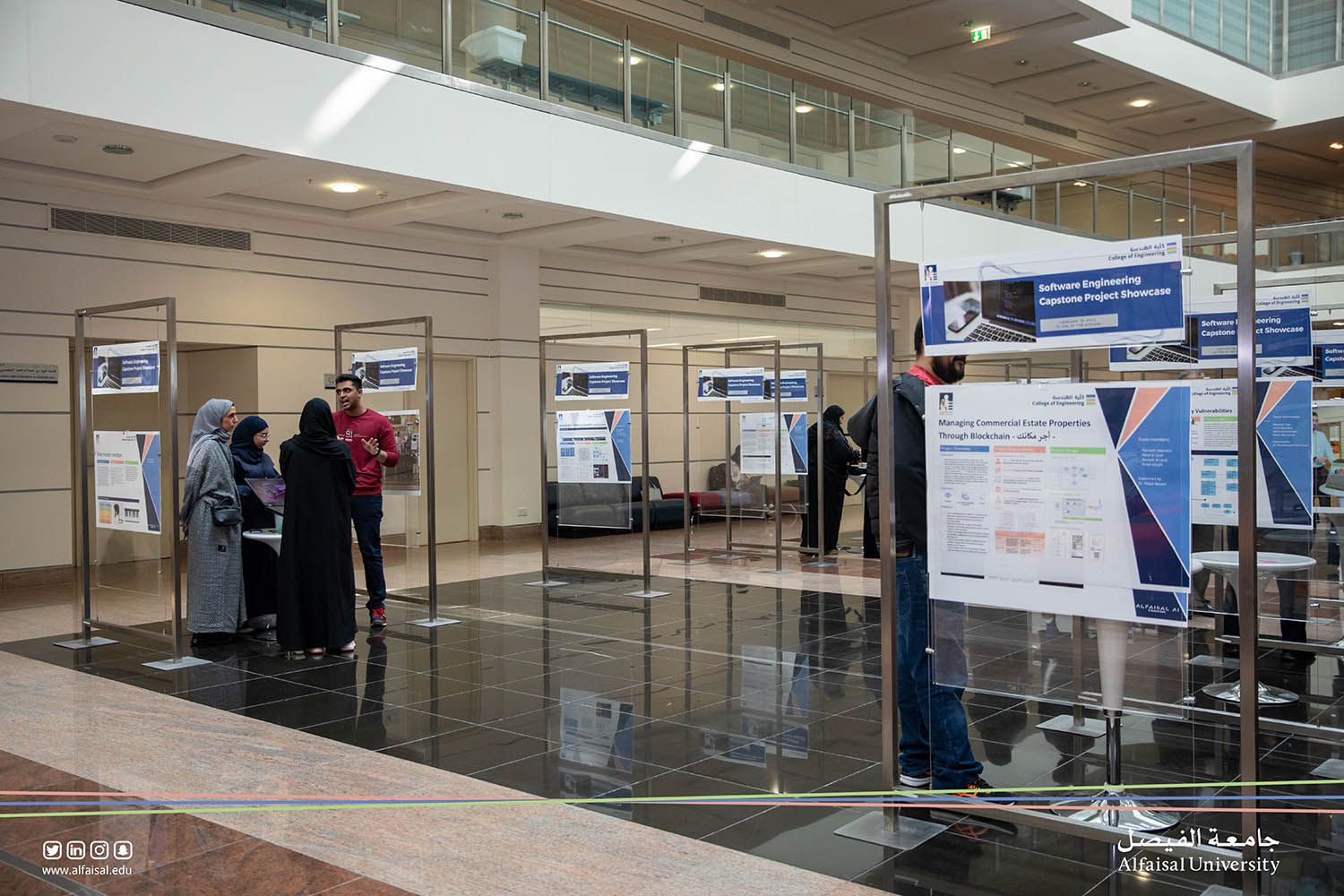 "I think the topics that were selected by students were definitely things that are relevant today and even more tomorrow, and it was refreshing to see that the Software Engineering students actually went and looked at the pain points of what makes these topics so interesting," noted Dr. Areej Al-Wabil, Chair of the Software Engineering Department at Alfaisal. Capstone sponsors and/or partner organizations work with a team of talented students and a faculty advisor to address a business/organizational problem with a technology solution, contributing to the partner's mission and success and in alignment with the capstone project's learning objectives. The capstone projects that were showcased in May 2023 by the Software Engineering students varied across a broad spectrum of applied computing domains. Topics ranged from cybersecurity systems to artificial intelligence (AI) enabled systems and embedded systems. Student teams were highly creative, taking initiative and providing very high-quality work. Their strong acumen and thirst for learning made a considerable impact on the success of the projects that were showcased in 2023.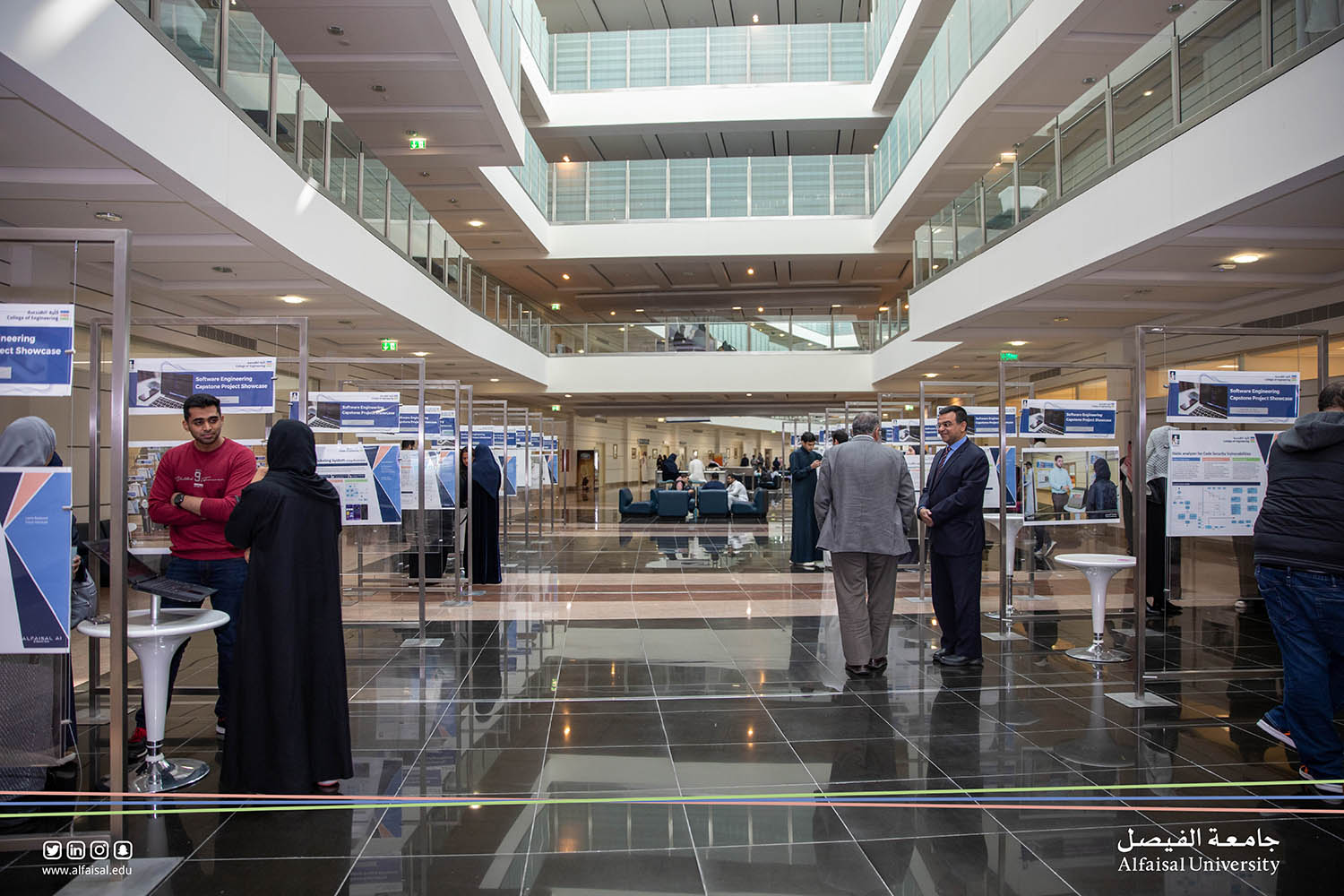 The capstone courses in the Software Engineering program allow students to undertake software development projects meant to encapsulate, augment, and complete their experiences as students majoring in software engineering. The requirement encourages students to develop projects both informed by their passions and that will enable them to take the next step in their learning, as well as springboard them into their careers after graduating from Alfaisal University.  The Capstone project provides an opportunity for students to build new skills, combine their interests in a way they haven't yet done at Alfaisal University, work with community partners, and create a tangible deliverable. Across two semesters in their senior year, Software Engineering students learn and apply the engineering design process: defining functional requirements, conceptualization, analysis, identifying risks and countermeasures, selection, and physical prototyping.
The capstone project plays a vital role in preparing students for the world of work due to its practical applications and ability to help hone students' professional knowledge and technical skills. Faculty advisors reflected on how the capstone projects in the Academic Year of 2022-2023 offered unique opportunities for students to carry out independent group research and development in partnership with stakeholders and/or co-designers in order to devise an innovative solution for a real-world problem. While a project of this scope and scale can be challenging, it can also be very rewarding for the students and faculty involved in the software development process.