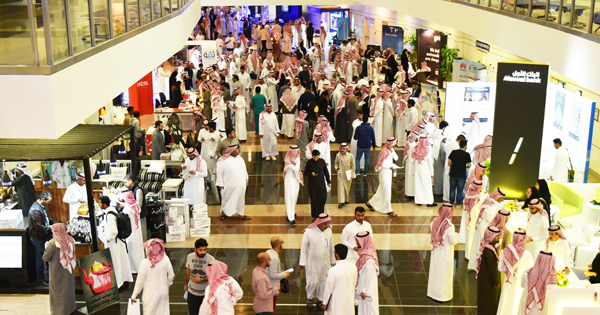 This year's Career Expo was indeed a success with over 3000 visitors on the first day alone!
Our President Dr. Mohammed Al Hayaza, Dr. Khaled Al Kattan and HRH Dr. Maha bint Mishari commenced the evening of the Career Expo with an award ceremony that recognised sponsors & supporters of the event.  Over 13 sponsors supported this year's expo and 37 companies exhibited.
The event received various coverage from local news and comments about the efficiency and organization that made it easy for guests to get all the information they needed from participating companies and businesses.
At Alfaisal we have a commitment to our students and provide them with the skills and opportunities to excel.  The Career Expo is yet another example of the steps we take in order to provide work opportunities to our graduates.
We look forward to next year's Career Expo, hopefully bringing you more opportunities and chances to bring you even closer to your targeted success.