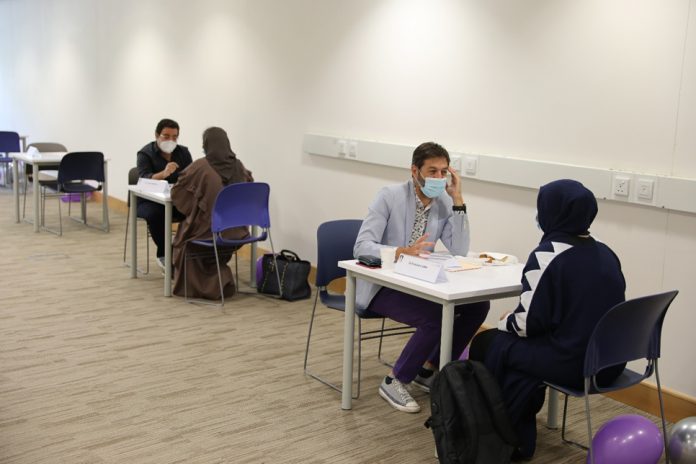 On Wednesday, September 1st, 2021, the College of Engineering arranged a casual event for students, especially freshmen, to meet with their academic advisors and department members. The event took place between 12:00 – 1:00 pm, in which a handful of students got the chance to discuss their study plan and scheduling issues with their advisors and scheduling committee members.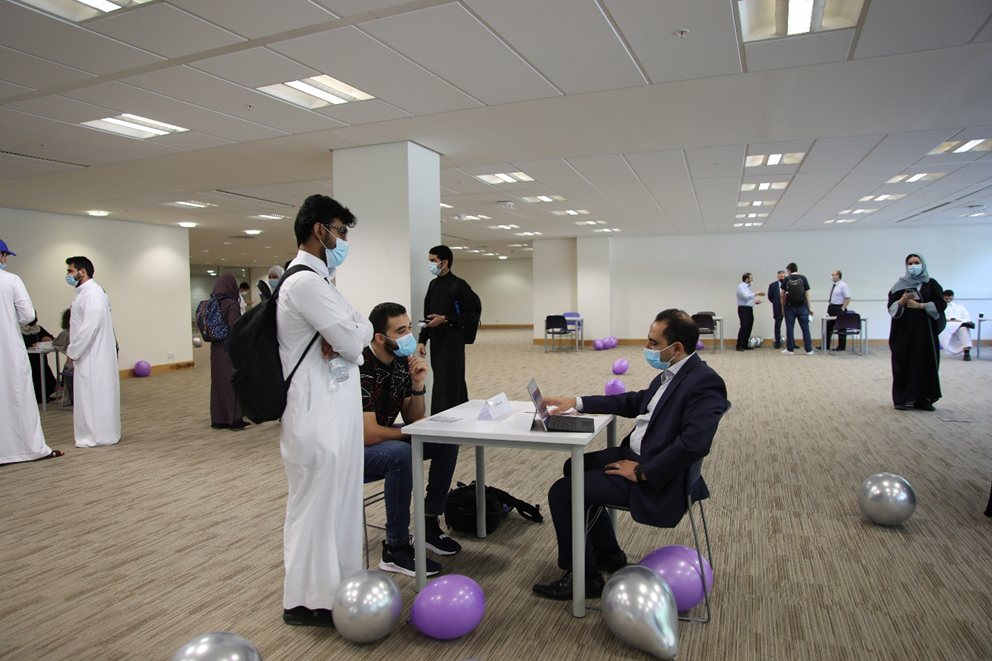 As all college of engineering programs offer new concentration areas and minors in two of the programs, the event allowed the students to explore their options and start taking subjects towards a specific track or minor.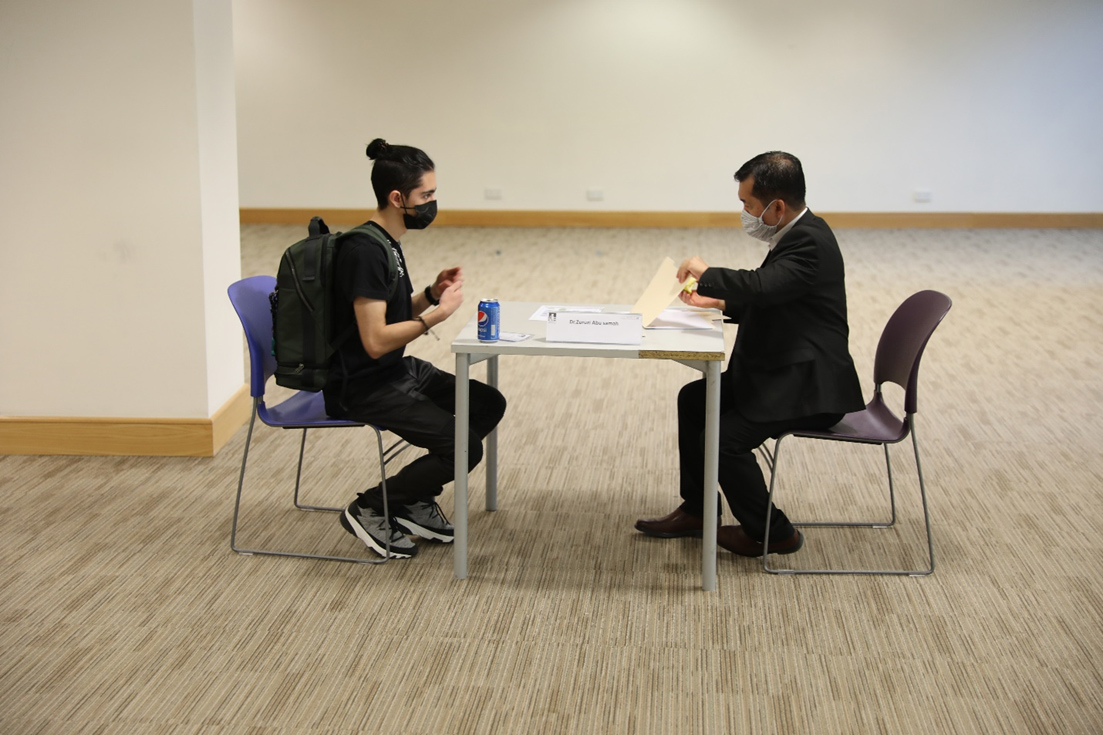 This event is a regular event in the college of engineering calendar conducted at the beginning of each semester to advise students with respect to their courses and program requirements, and to assist students with registration issues and offer guidance with course selection.
The event was in a casual and relaxed setting in which students across the engineering departments attended. The college appreciates the participation of all academic advisors, department chairs, and college administrators. Special thanks to Ms. Maha Bin Jeri, Ms. Sarah Alhamadani, and Eng. Dana Al-Nasser for their efforts and help in making this event successful.