Alfaisal University had the honor of welcoming MIT students and professors: Professor Joel Lamere and eight MIT students who are currently working on a research and design project for a library in Aljouf, Saudi Arabia. They had a meeting and discussion with Alfaisal students, sharing ideas and giving input on the different aspects of the project.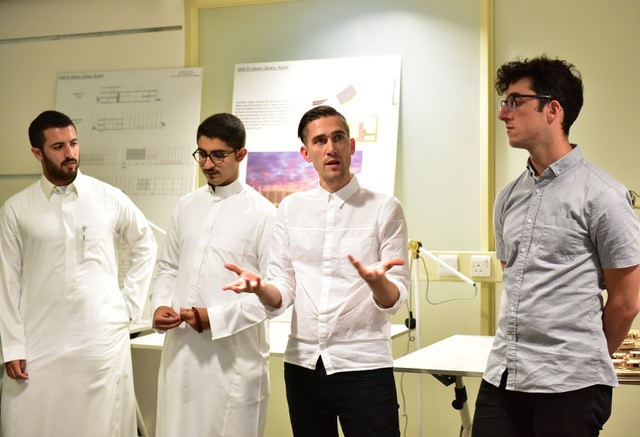 Joey Swerdlin -a student from MIT- shared his experience and how he found the campus beautiful and loved our students' work. "The projects look exciting. I enjoyed mingling with everyone and discussing continuing the collaborations."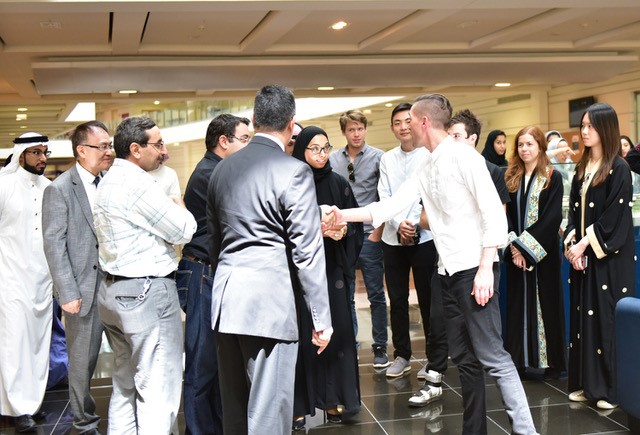 The Abdulrahman Al-Sudairy Cultural Center arranged today's visit, and Mr. Khalid Al Sudairy explained that the project is one of the collaborations between numerous US and Saudi colleges, Alfaisal University being one of the largest. He shared: "It's a great way to showcase Saudi and Arabic architecture. The goal here isn't to change it, but modify it in a positive way which will affect people's library experiences."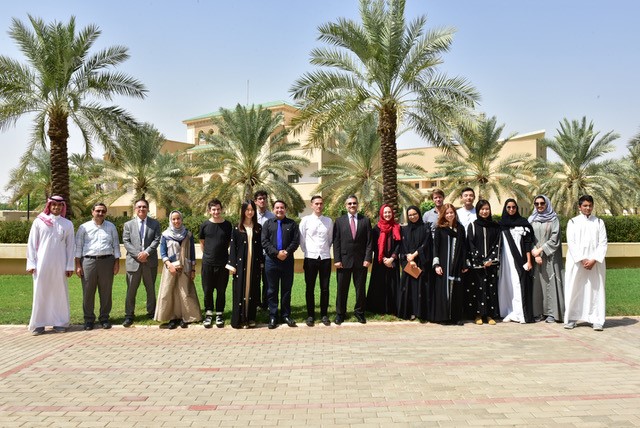 Khalid Al-Munif -one of Alfaisal's Architectural Engineering students- shared: "We thank Alfaisal University for inviting MIT to share our plans and discuss theirs, and allowing us to give our point of view in regards to our cultural aspects on a project that will be built in Saudi Arabia." Khalid looks forward to future plans for Saudi architecture and knows that Alfaisal's Architecture Students will be able to help with their knowledge and successfully work on even more future projects.