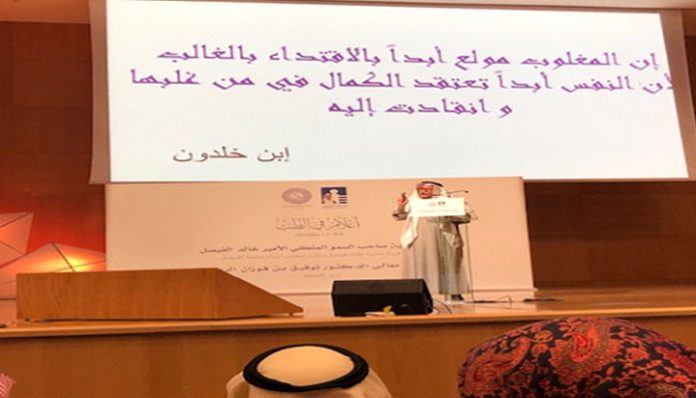 Coinciding with the joyous event of celebrating 40 years of awarding the King Faisal Prize, the organizers of the "Pioneers in Medicine"Conference, King Faisal Prize (KFP) and Alfaisal University (AU) extend their deepest gratitude and appreciation to HRH Prince Khaled Al-Faisal, Chairman of KFP Board and Chairman of the Board of Trustees of Alfaisal University, for his devoted support over the years and his leading vision in guiding these two institutions for the service of humanity. It has been KFP's and AU's tradition to recognize, value, and appreciate the priceless contributions of national as well as international pioneers in medicine who have endeavoured to pave the way for several valuable advances in the field of medicine through innovation, diligence, perseverance, and leadership. KFP (represented by Dr. Abdulaziz Al Sebail; Secretory General- King Faisal Prize ) and AU (represented by HE Dr. Mohammed AlHayaza; President), have come together again this time to practice this tradition through the "Pioneers in Medicine" Conference. On behalf of humanity, KFP, and AU heartiest appreciation was extended to them and others of who have strived for such a noble cause.

This is a unique, one of a kind platform, for pioneering scientists and physicians who were invited to share their valuable experience and knowledge, and for our young medical community to draw inspiration from. This conference took place on December 1-2, 2018 at Alfaisal University, where it hosted several medical doctors who have significantly added to the pool of health sciences and whose efforts in improving health care are praiseworthy. In appreciation and recognition of their enormous contributions and valuable efforts in advancing healthcare, King Faisal Prize and Alfaisal University have enthusiastically collaborated to honor national and international pioneers in medicine for their valuable contributions to the field of medicine, and for their major support and knowledge granted about medical sciences in unimaginable ways.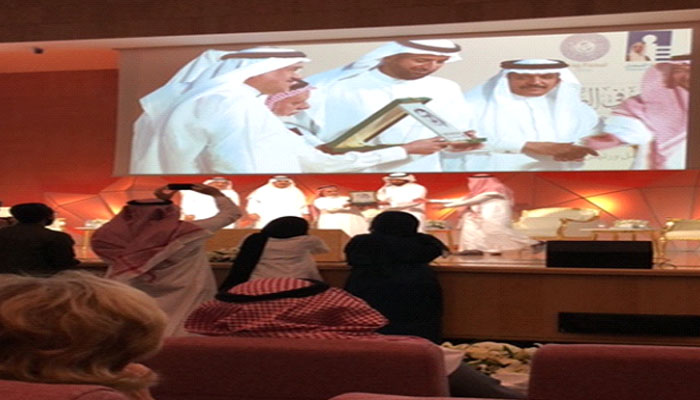 The event was attended by King Faisal Prize representatives, Alfaisal University representatives including the President Dr. Alhayaza and the Dean of COM Dr. Khaled Al Kattan, , Guests of Honor, the Pioneers in Medicine who have won the King Faisal Prize, Alfaisal University faculty members, Alfaisal COM students, physicians, health care professionals, and local and international invitees from several reputable institutions. The conference involved several sessions handled by professional speakers in the fields of Oncology, Cardiology, Fetal Medicine & Surgery, ENT, Genetics, and Family & Community Medicine. "Pioneers in Medicine" was concluded in a "Closing Ceremony.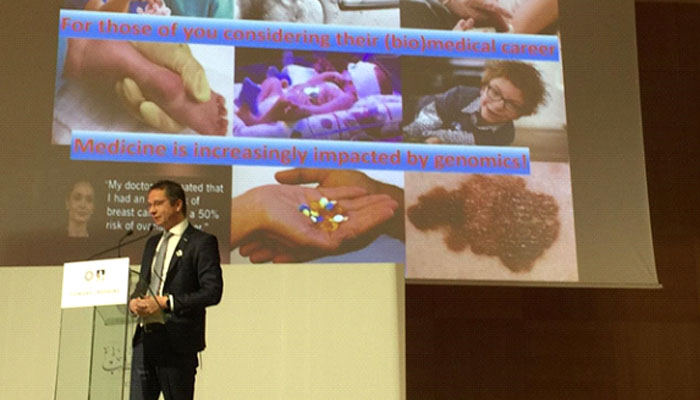 With great honor, King Faisal Prize and Alfaisal University extend their deepest gratitude to H.E. Dr. Tawfiq Bin Fawzan Al Rabiah, Minister of Health, Saudi Arabia for attending the "closing ceremony and honouring the Pioneers in Medicine at the end of the conference.
Alfaisal University COM in collaboration with King Faisal Prize has the privilege to have taken this noble initiative to honor the pioneers in medicine.
https://www.dropbox.com/sh/yw9i2higve2ngsc/AACNxYoqFvXeUEsvnMQAXDKfa?dl=0