On 18th of February 2019, as a part of engineering week, a lecture about Riyadh metro stations was delivered by Mr. Wissam Semaan, Deputy Project Manager for deep underground stations.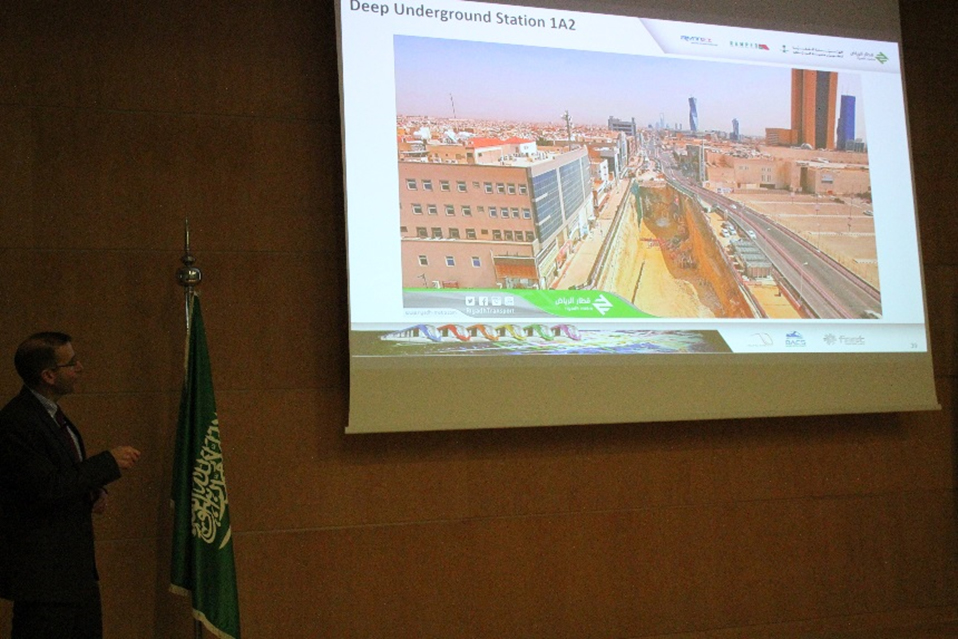 The Riyadh Metro Project consists of 6 lines linked with 85 stations.  Mr. Wissam is the project manager for line1 and line2, especially for two major stations in Tahliya (1C3) and Olaya (1C4).  His main focus was on managing engineering design, the construction phase, and its critical considerations.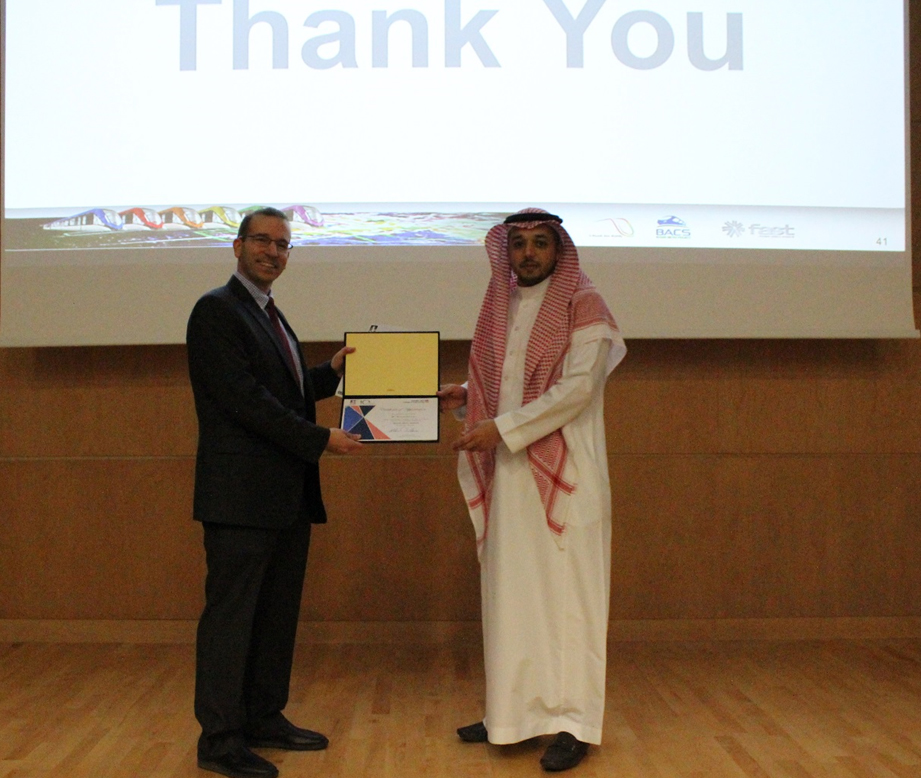 One of the key points that he mentioned was the project management should be a balancing act of 3 major constraints: Time, Quality & Cost. If we compromise one of those factors, the other two will be affected.
The different stages of the implementation, design, construction, commissioning and contract completion, have been discussed during the seminar. A detailed explanation of the technical requirements, factors affecting different phases has been provided. He shared photos of several stations whose construction has been progressing. The session was very informative, and the audience included faculties and students from the College of Engineering. At the end of the session, the speaker was presented with a token of appreciation.