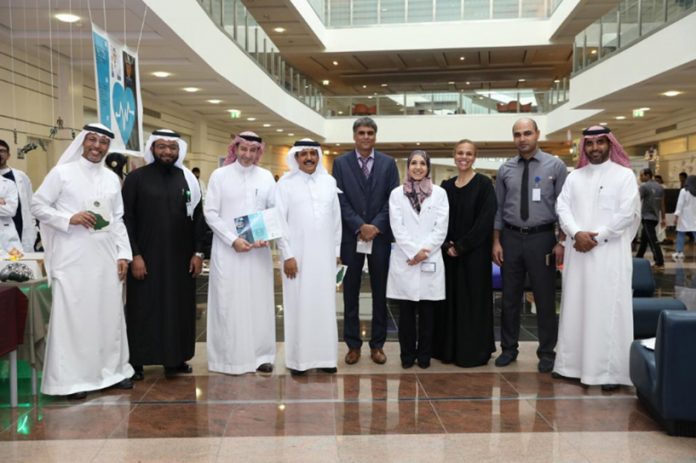 Organized by Dr. Baraa AlGhalyini, the 6th Health Promotion Exhibition took place on Sunday November 25, 2018.  Alfaisal University 1st and 3rd year medical students have show-cased their outstanding work in raising awareness of health issues and serving the community by promoting healthy lifestyle and practices among the general public and the growing generations.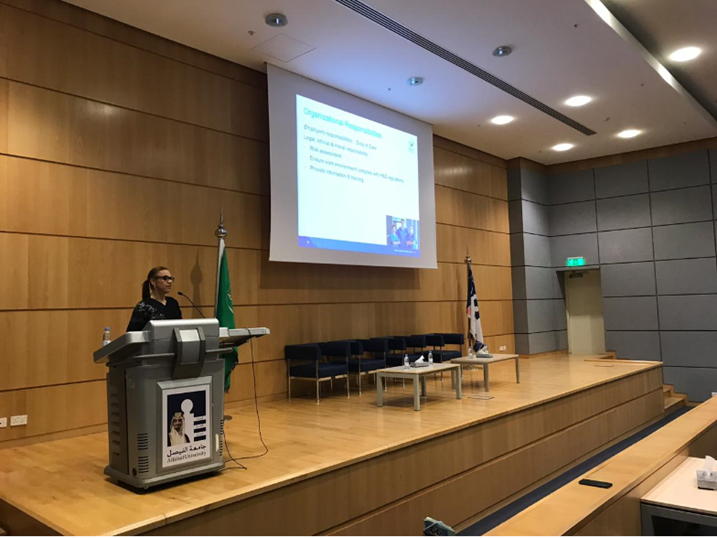 This year's theme was about occupational health, and students have shared important local statistics pertaining occupational safety and hazards across common occupations such as teachers, dentist, constructions workers and others. The exhibition included interactive and informative booths to raise awareness about important occupational health related issues. Those related to musculoskeletal, respiratory, and mental health are few examples. In order to raise awareness and maximize the spread of health promotion messages beyond the exhibition, each booth has displayed a one-minute video they had created about occupational health along with safety recommendations. Third year medical students artistically created over 20 videos, which will be uploaded on Alfaisal YouTube channel, on occupational health safety and hazards.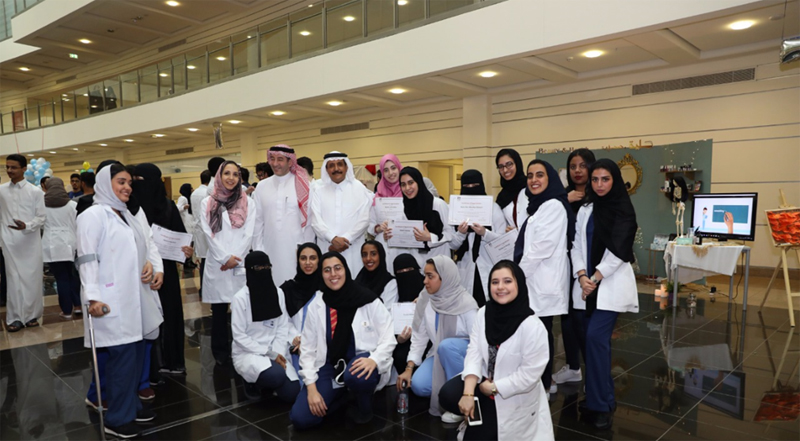 As a parallel activity to the exhibition, the event involved Panel Presentation & Discussion from expert speakers in Institutional Ergonomics, Wellness & Burnout, and concluded in a winner's award ceremony. The panel presentation and panel discussion by expert guest speakers from Al Dara hospital and SCFHS took place in the evening and was heavily attended by students. The first presentation was about Organizational ergonomics presented by Ms. Tara from Al Dara hospital. This was followed by a presentation on wellness and burn out presented by Dr. Saud Al Omar from SCFHS and KFMC.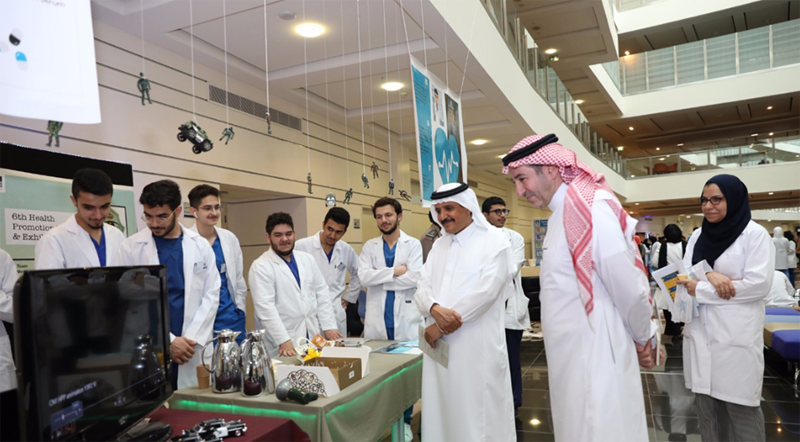 Alfaisal COM thanks Dr. Baraa AlGhalyini for her meticulous broad spectrum integration of primary care approaches with Family Medicine with the consideration of health-impacting social determinants and community factors. By that, Alfaisal medical students would be educated through a community based family medicine curriculum which is encouraged by recent medical education stategies to be implemented in Family Medicine education, and which meets the community needs nowadays.