On Wed. Nov. 20th, 2019 a delegation from the University of Strathclyde visited Alfaisal University. The respected delegation members are: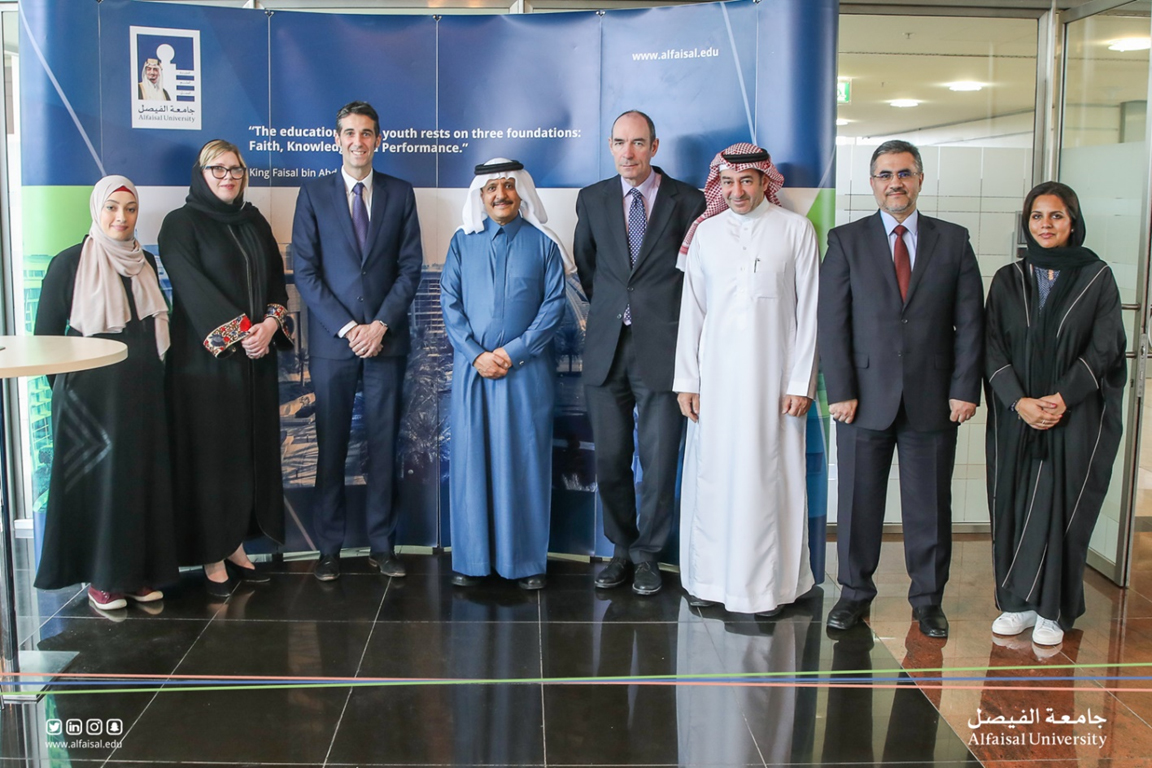 Professor Alex Galloway – Head of Department, Department of Mechanical and Aerospace Engineering/Deputy Associate Principal (International)
Dr Kepa Mendibil – Principal Teaching Fellow, Department of Design, Manufacturing and Engineering Management/Associate Dean (International), Faculty of Engineering
Dr Khaled Ahmed – Senior Lecturer, Department of Electronic and Electrical Engineering
Dr Mark Heslop – Senior Teaching Fellow, Department of Chemical and Process Engineering
Ms Jennifer Gazzard – International Development Manager, Faculty of Engineering
The delegation met with the President, Dr. Mohammed Alhayaza, and Vice President for Finance & Administration, Dr. Khaled Alkattan, followed by a meeting with the Dean of Engineering, Dr. Muhammad Anan, and Associate Vice President & Dean of College of Science, Dr. Matheus Goosen, as well as College of Engineering Chairs.
The meetings explored different opportunities for a broad range of collaborative activities between both universities.