A group of Software Engineering students visited the King Salman Science Oasis as part of the Artificial Intelligence introductory course that is offered for senior students in the College of Engineering. Alfaisal University's students visited the King Abdulaziz City for Science and Technology (KACST) pavilions which were showcasing quadruped robotics. KACST was participating in the "93 Scientific and Technical Dreams.. Achieved" exhibit with several pavilions to showcase scientific achievements made through its various institutes in different fields, such as aviation, satellites, robotics, multi-energy fields and clean energy.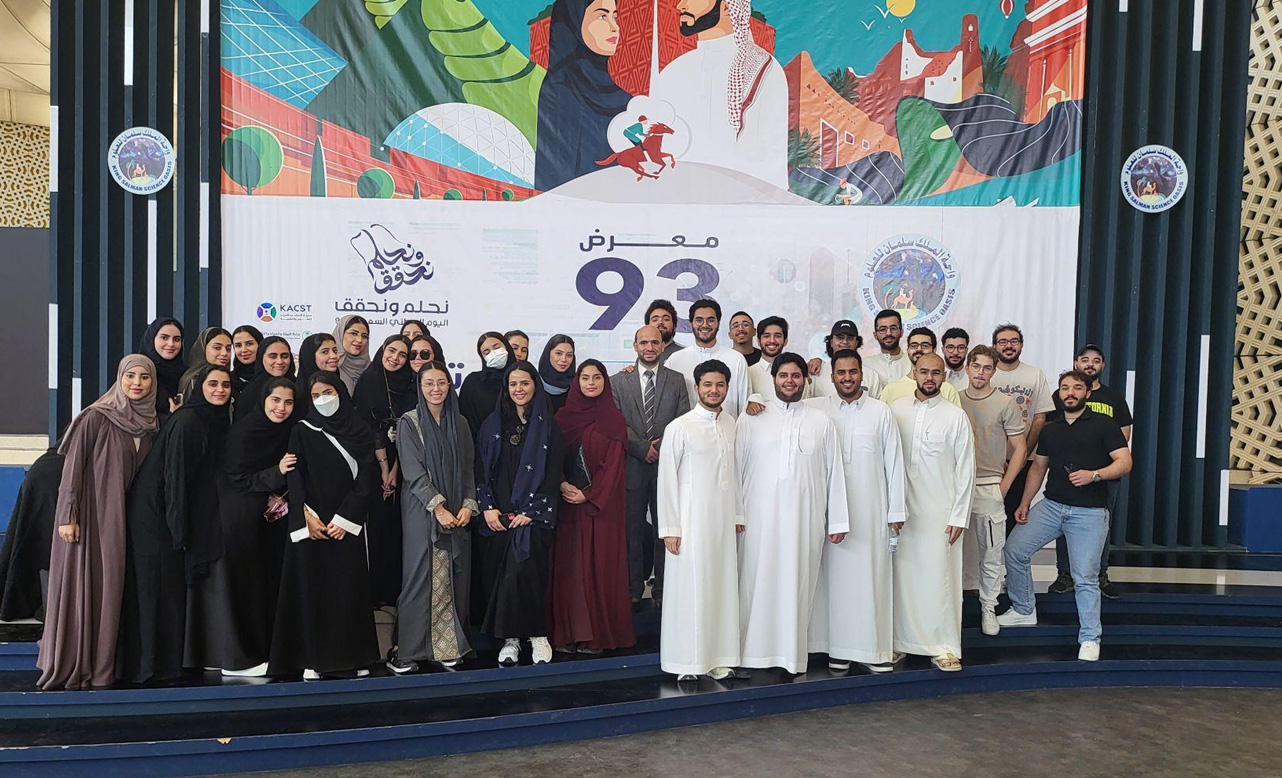 Recent developments from robotics research were on show at the King Salman Science Oasis, encouraging visitors to explore how and, more importantly, why roboticists are building robots that resemble us and interact in human-like ways. The tour was guided by Dr. Abdulaziz Alfuraih and Eng. Hadeel Ajamei, roboticists at King Abdulaziz City for Science and Technology. The Software engineering faculty members, Dr. Areej Al-Wabil and Dr. Ahmad Hani Sawalmeh, accompanied the students on their visit. The demonstration of quadruped robots sparked the curiosity of students who will be working alongside the roboticists on their semester-long project. On one level, their motivation for designing and/or building robots is the desire to make things quickly and efficiently. But the sheer variety of robots that has developed over time reveals to us that our impulse to build them is driven by reasons other than just functionality. Students reflected on the visit by emphasizing how robots satisfy our desire for a show or spectacle, and how the robots speak to our innate curiosity about our environments and appeal to our sense of fun.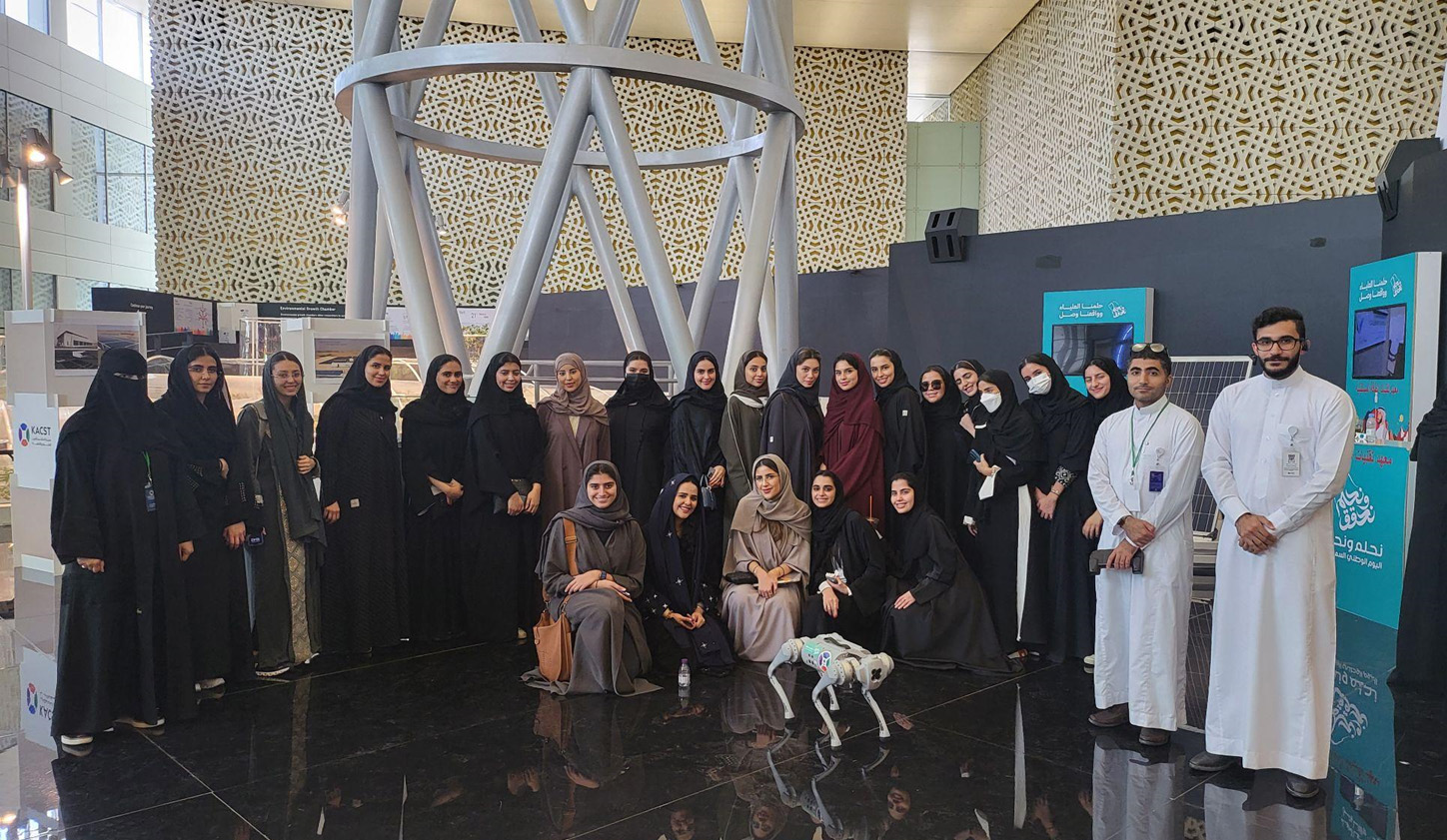 The robots on display projected a magical quality to the students who observed them. It was evident that observers got an uncanny sense of living organisms when they saw a quadruped robot operating without interventions — autonomously charging, dynamically replanning around new obstacles, and self-righting if it falls. This sensation is bolstered by our tendency to anthropomorphise; to attribute human forms or behaviors to objects.
Researchers at Alfaisal University in collaboration with KACST's roboticists are trying new tactics to get robots to follow generalized instructions, solve problems on their own, and navigate the physical world autonomously without a map. "The goal of Alfaisal's AI Research Center's team is to advance state-of-the-art AI research," explains Dr. Areej Al-Wabil, Director of the AI Center. "We work on problems that we think are currently the most challenging problems in the applied AI field. The reason we are working on robotics within the AI courses is because we think the field represents some of the most crucial problems in AI research. You not only have to perceive the world with robotics, but also interact with and manipulate objects in the physical spaces."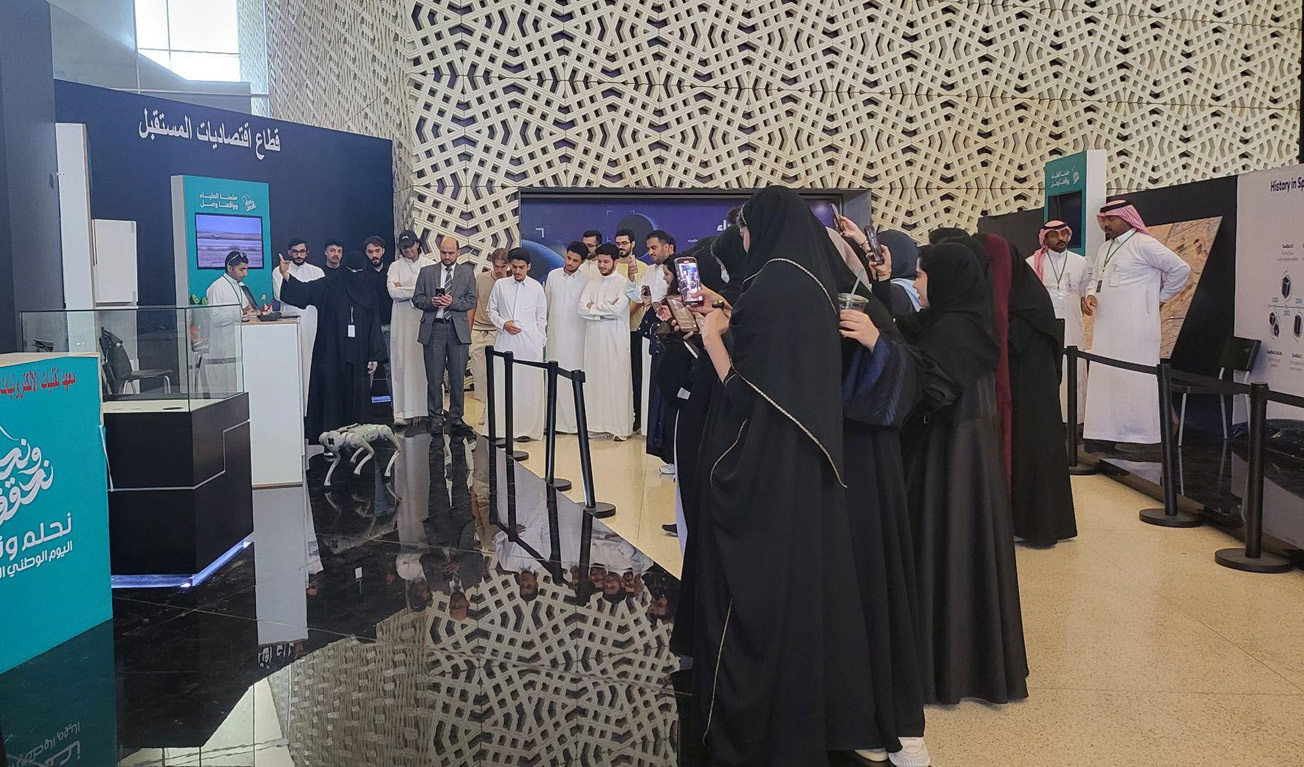 "We were very interested in testing out high-level reasoning and planning," says Dr. Ahmad Sawalmeh, the instructor for the Introduction to AI course at Alfaisal University. "We wanted to see if we could give the robots (quadruped and robotic arms) very high-level instructions, and then if the robot could figure out the steps it needed to take to solve the problem." The student-led projects contribute towards general-purpose embodied AI agents that are capable of performing challenging sensorimotor skills. It's important for students to have access to a platform that offers a high degree of reliability, rather than spending precious research time troubleshooting technical issues.
Researchers at Alfaisal University and KACST's Center for Robotics are jointly exploring autonomous-legged robots for industry-specific research, human/robot interaction, developing advanced autonomy stacks, experimenting with artificial intelligence and machine learning in autonomous systems.