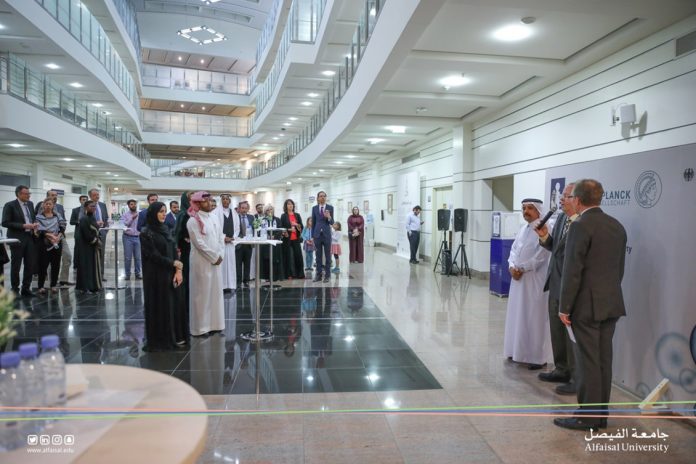 On Wednesday the 4th of March 2020, and in collaboration with the German Embassy in Saudi Arabia, Alfaisal University has held the opening reception for the travelling exhibition "Images of Science" that presents an unusual take on scientific researches by the Max-Plank Society. The exhibition was opened by H.E. the German Ambassador to Saudi Arabia Mr. Jörg Ranau and H.E. Dr. Mohammad Alhayaza, President of Alfaisal University.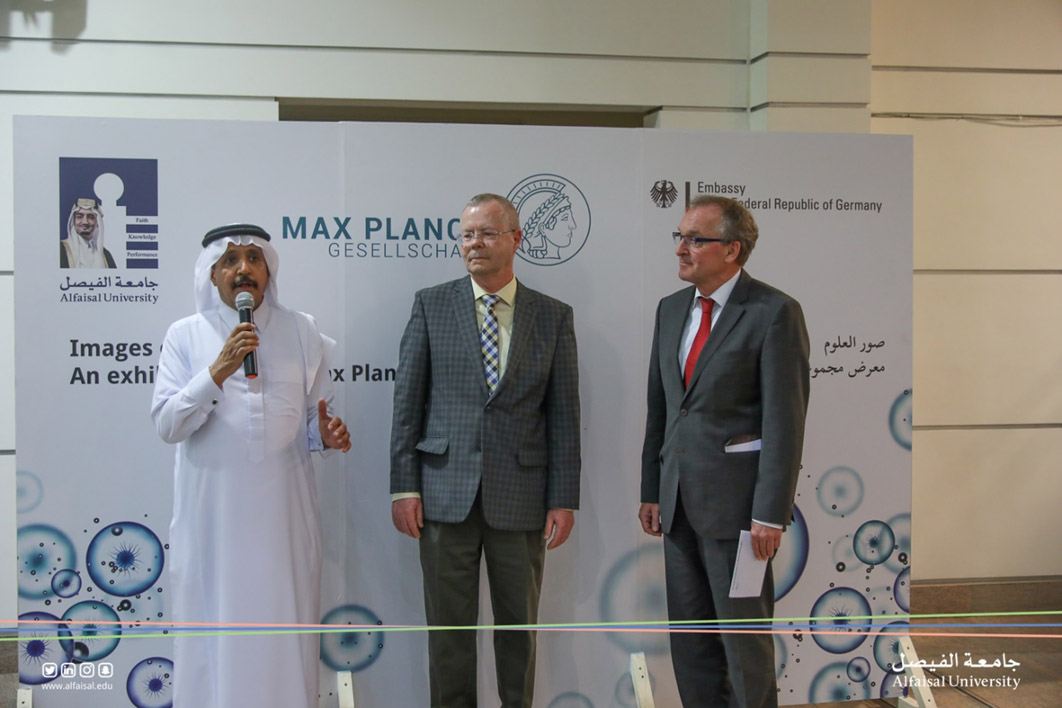 Images of Science is a scientifically relevant but equally beautiful image of the current researches by the Max Plank Society, the leading association of institutes for fundamental research in Germany.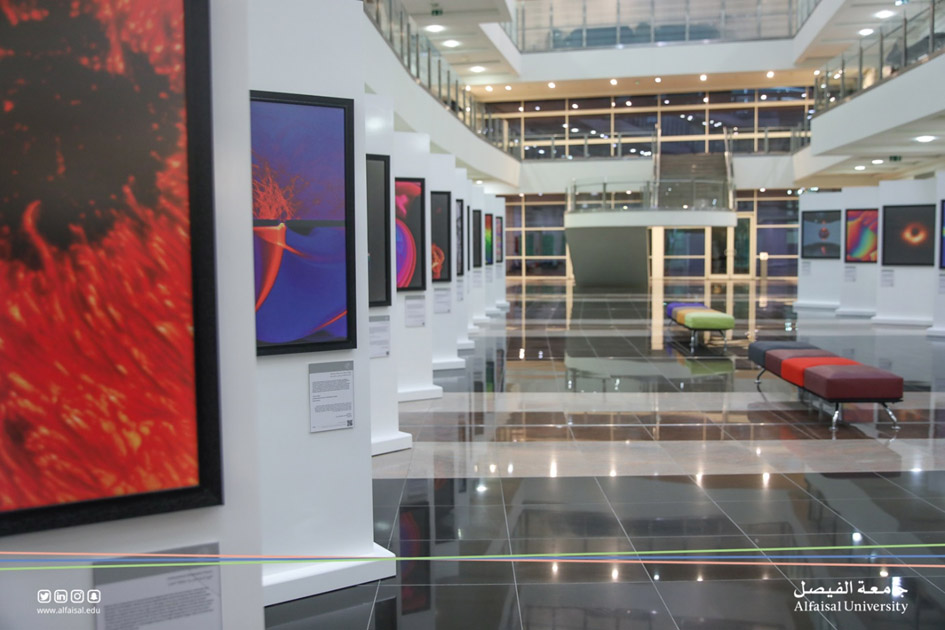 Each year, scientists from the more than 80 research institutes of the Max Planck Society enter images showcasing their work from the most various research fields. The most spectacular ones form the basis of a travelling exhibit that provides a fascinating glimpse into the world of science.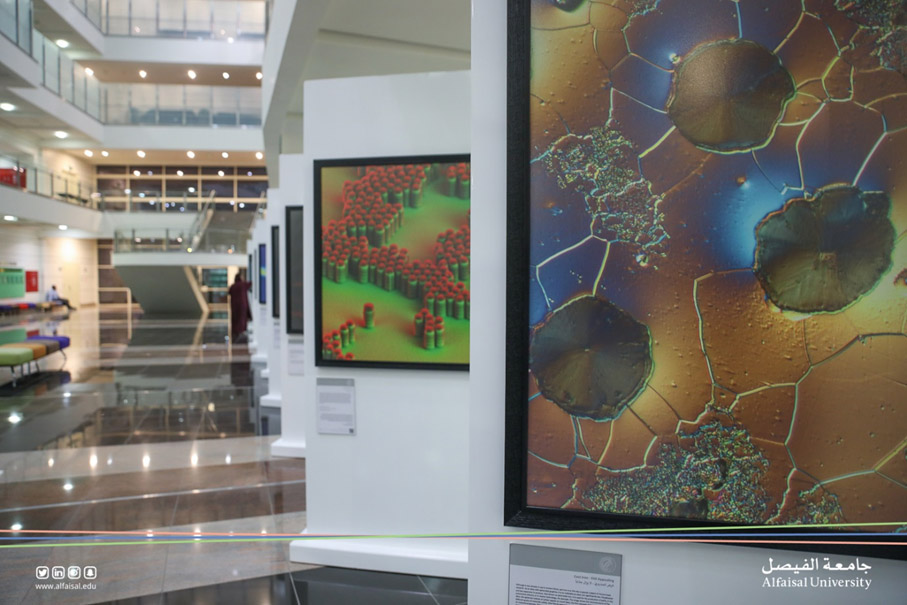 The exhibition is open for public from March the 1st – March the 31st, 2020, at Alfaisal University Ground Floor, College of Science Atrium and includes 20 images with ranging used techniques and additional background information available through the mobile app "Pictures from Science".
The exhibition comes as one of Alfaisal University's initiatives to fulfil their commitment into promoting science and raising interest in it amongst society and to enhance the mutual relations that focus on social reach and supporting science, art and culture.