February 8th, 2023: The Science and Technology Day was held on February 8th,2023, and is aimed towards all members of the community. It is a part of the strategic plan and vision of the College of Science and General Studies which is committed to fulfilling its social and scientific role towards educating the community.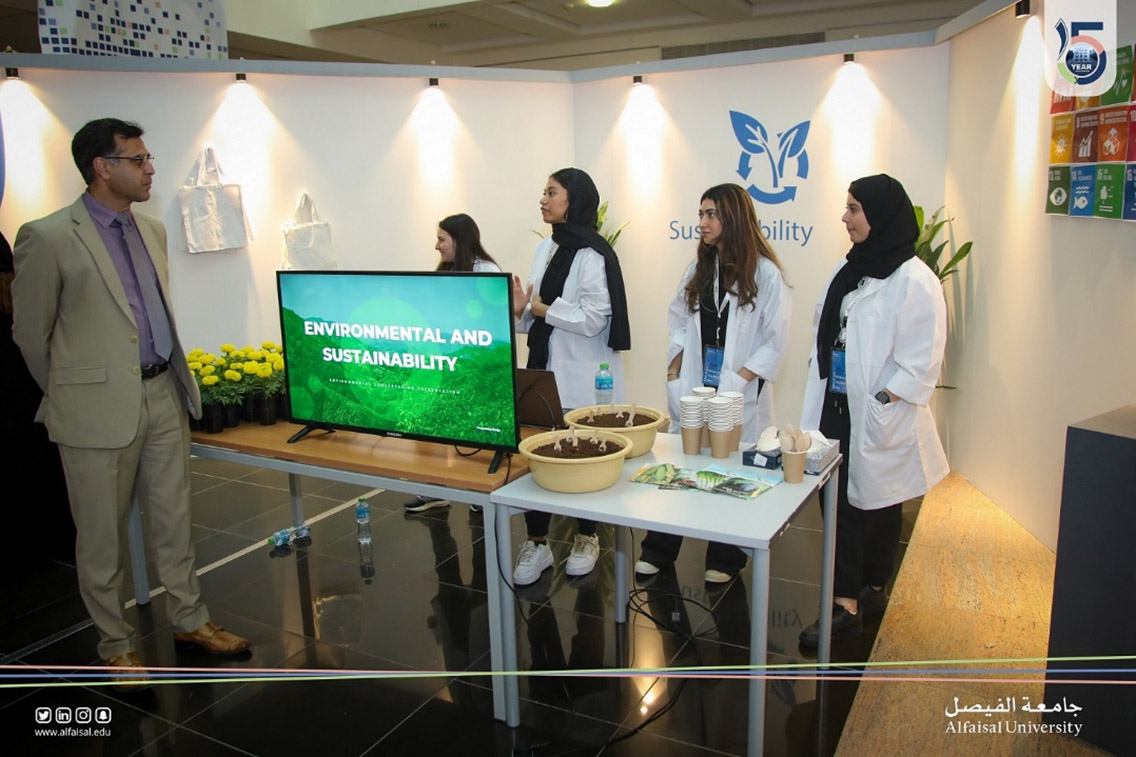 It contributes to the realization of the vision of 2030 by encouraging young people to engage in science and technology, stimulate creativity and refine talent in this fundamental area in all aspects of life.
This year, the event witnessed the participation of high school students who joined the scientific competition with 35 projects.
The results of the competition were announced at the end to conclude the fun-filled, experiment & knowledge-rich annual event which plays an important role in highlighting the college, its programs and its active student association.
The winning projects are:
1st place -Yazan Saad Alflayyeh- targeting the production of specific globular proteins in the future by selecting a MOF with similar characteristics.
2nd place-Aliyah Alnashmi Alotaibi-The usage of CRISPR-cas9 to cause cell death in a type of brain cancer (medulloblastoma)
3rd place -Aljazi Alnoaimi-Direct Air Capture