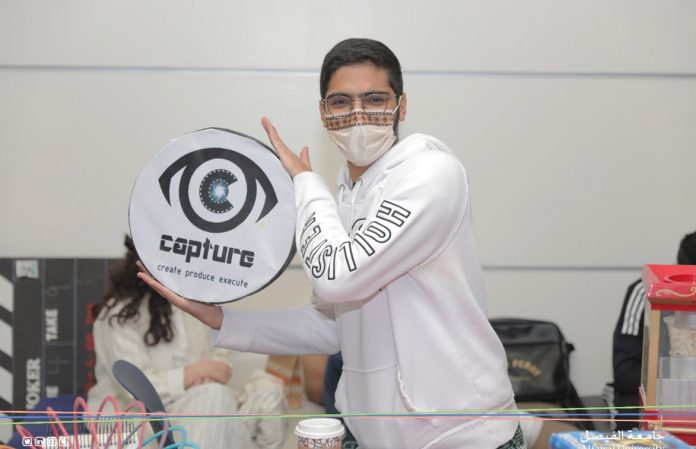 To welcome the freshmen students and recruit them to different extracurricular activities, Alfaisal University student clubs and associations held their annual fair club for two days 3rd – 4th of October 2021.
This annual activity strengthens the student community and gives the freshmen students the chance to find a club or an association that will help them improve and flourish, whether it is an academically oriented association or extracurricular hobby-oriented clubs
The University has a versatile collection of clubs that focus on different personal skills and hobbies such as the art club, Islamic club, Noon club, Capture Team and the Football Club. In addition, the Eco Club, Green Team, Alfaisal Model United Nations Society, the Mental Health Amelioration Club take an interest in more universal issues, starting a dialogue between students and help them understand these global trends.
Colleges associations were present too to support the new college joiners in their academic journey, including Medical Students Association (MSA), Business Students Association (BSA), Science Student Association (SSA), Pharmacy Student Association (PSA), and Engineering Student Association (ESA).