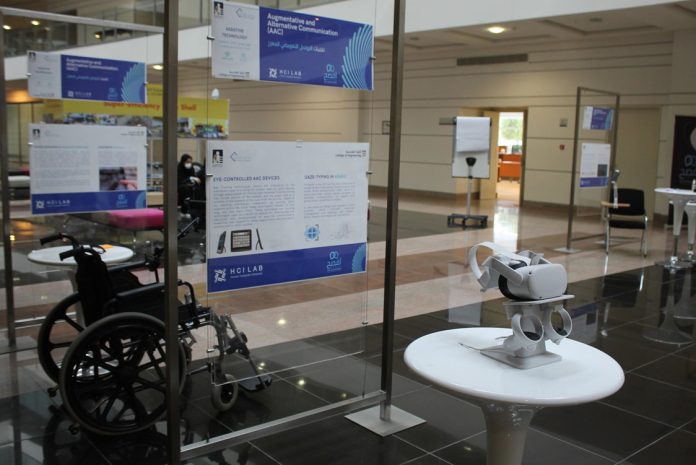 Introduction
Alfaisal University recently hosted the Augmentative and Alternative Communication (AAC) Think Tank in order to support the research community that strives to improve outcomes for people with complex disabilities and their families. The think tank was organized by Alfaisal's AI Center in the College of Engineering in partnership with Afsih, a local AAC Startup for AAC and Assistive Technologies.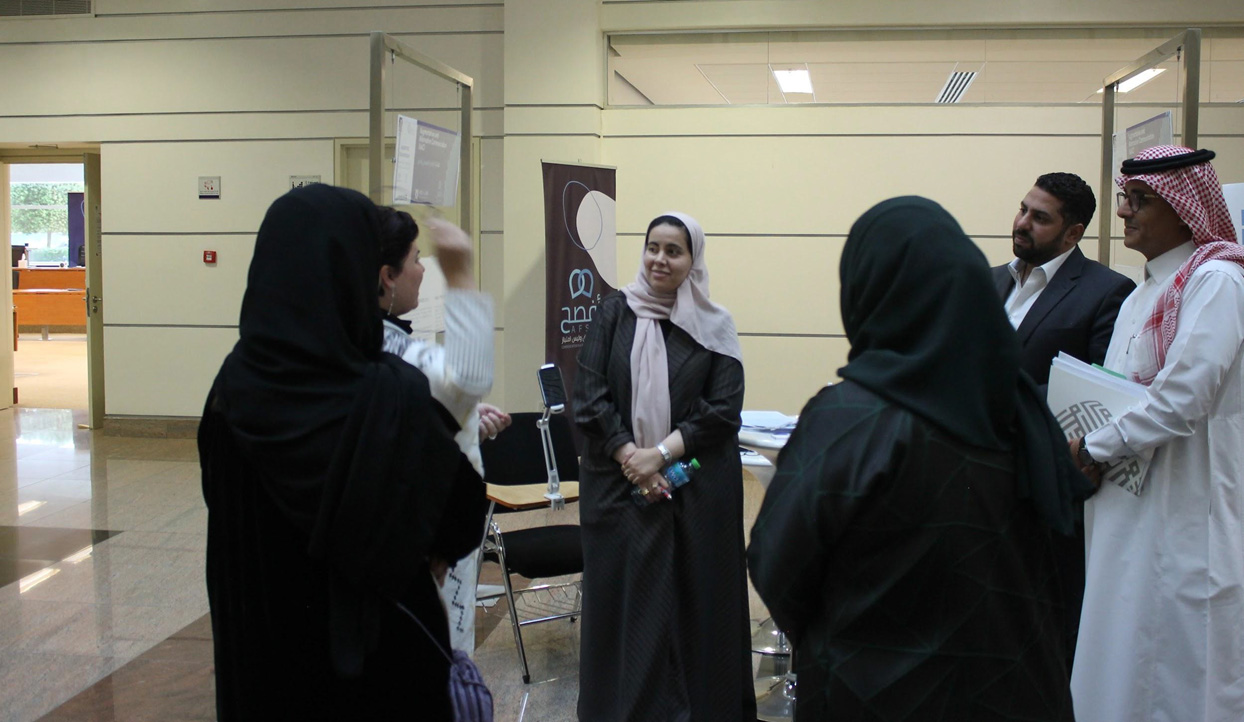 AAC Think Tank
On Saturday, Dec 25th, the Human-Computer Interaction (HCI) Design Lab at Alfaisal's AI Center, in partnership with Afsih, brought together researchers, clinicians, policy makers, and practitioners in the field of Augmentative and Alternative Communication (AAC) from across the country to meet, network with other subject-matter experts in the field, and build research connections to advance the broader understanding of AAC in our local context of Saudi Arabia.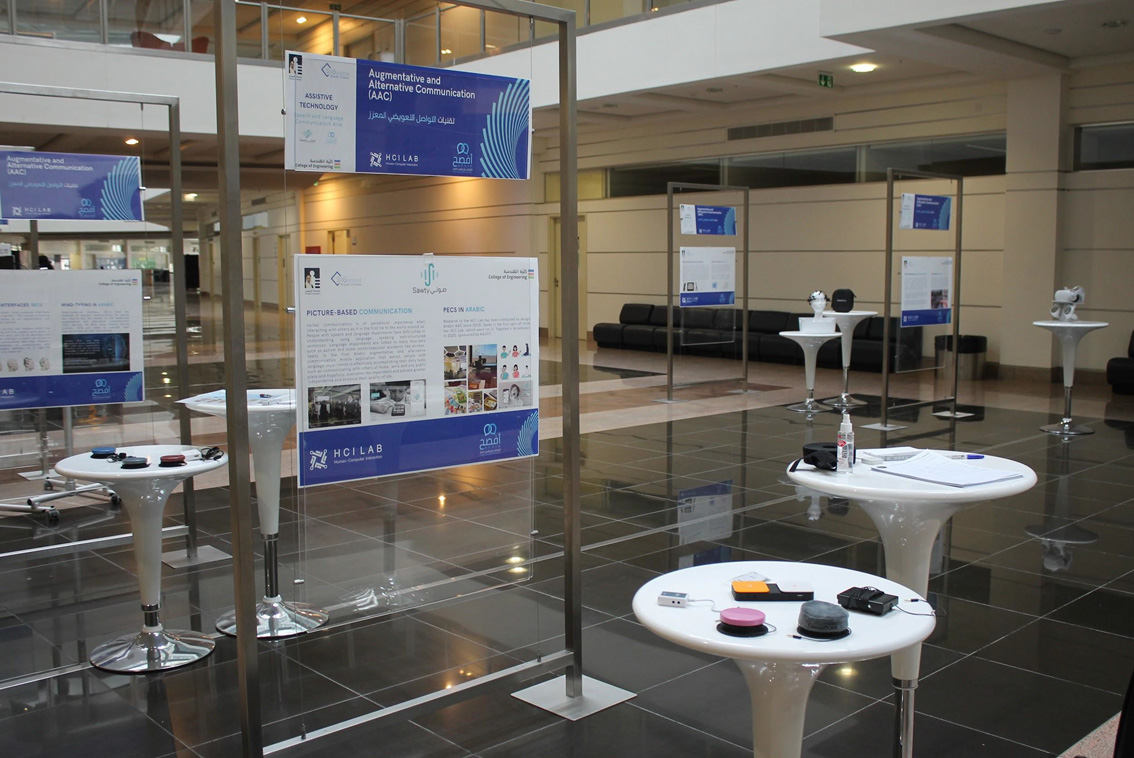 AAC systems, which often include tablets, computers or mobile devices, help both children and adults, whose speech does not adequately meet their communication needs due to cognitive or neurological disorders such as ALS, autism, traumatic brain injury or other disabilities, to better communicate with their families and peers.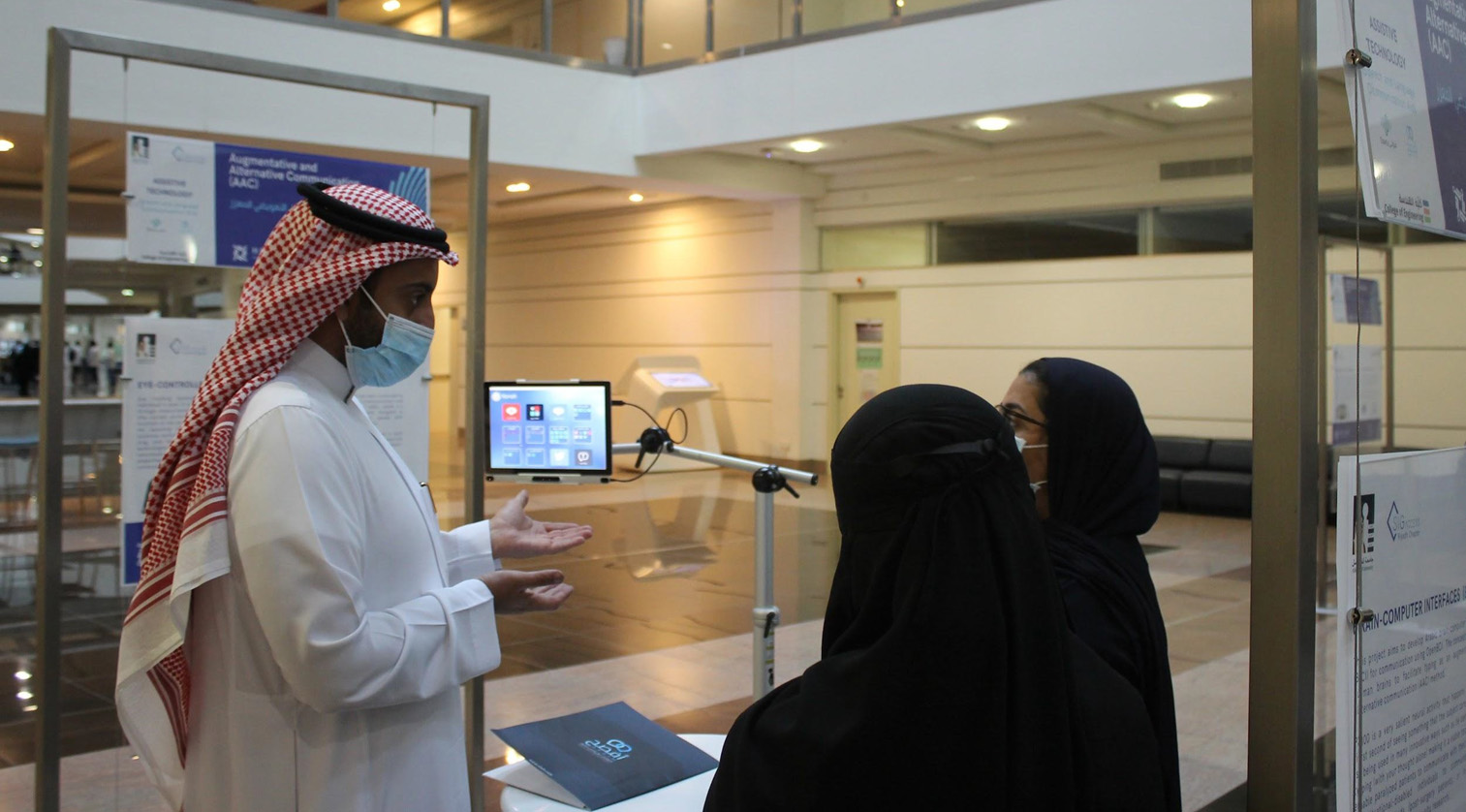 Event organizers included leading field researchers Dr. Norah Alghusun, Speech and Language Pathologist (SLP) and CEO at Afsih, a local AAC service provider; Dr. Sheikha Alrajebah, MD and a partner in Afsih; Dr. Areej Al-Wabil, Director of the AI Center and Co-founder of Sawty, an Arabic AAC startup which is a spin-off of the HCI Lab; and Dr. Khuloud Alhussein, SLP and chairperson at Afsih.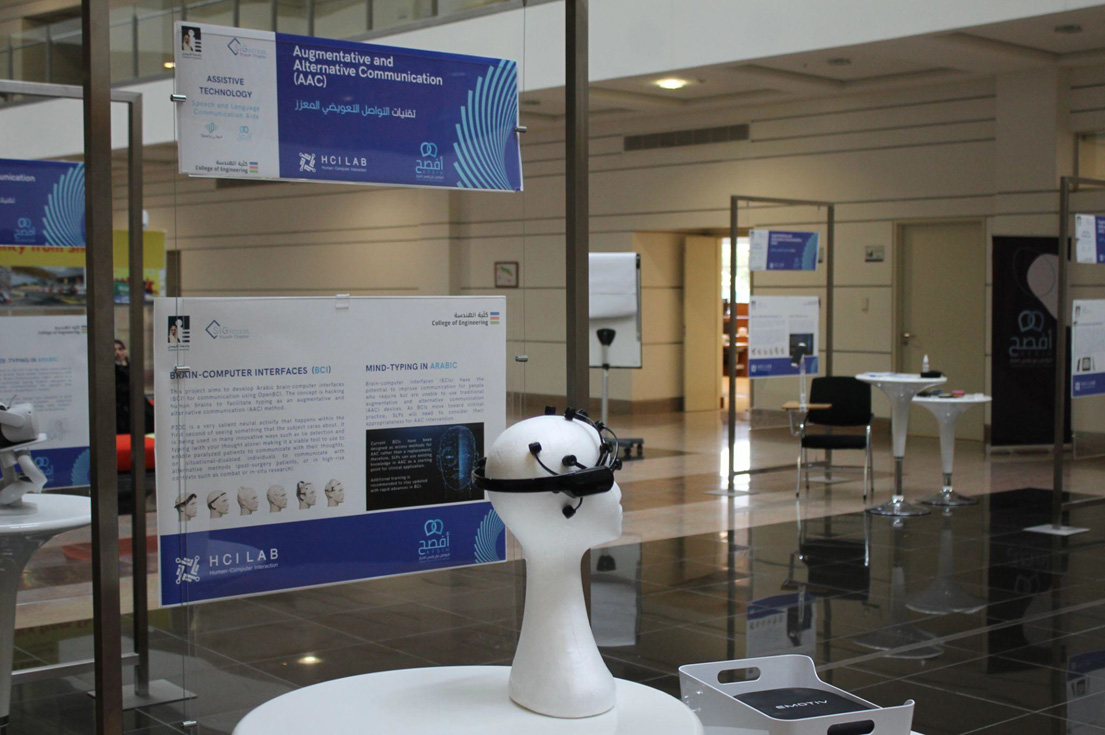 According to Dr. Areej Al-Wabil, "AAC, like many areas at the intersection of technology and health care, poses significant challenges in research and service delivery especially in Arabic-speaking populations. The AAC Think Tank was all about connections — connections among researchers and students working to solve diverse problems; connections among these students (from both technical and applied health domains) and leading researchers in the field; connections among AAC research labs from across the Kingdom; and connections among ideas from diverse disciplines spanning health, technology, policy and social sciences. Ultimately these connections will serve to propel AAC research forward to enhance understanding and improve quality of life for children and adults with complex communication needs and their families."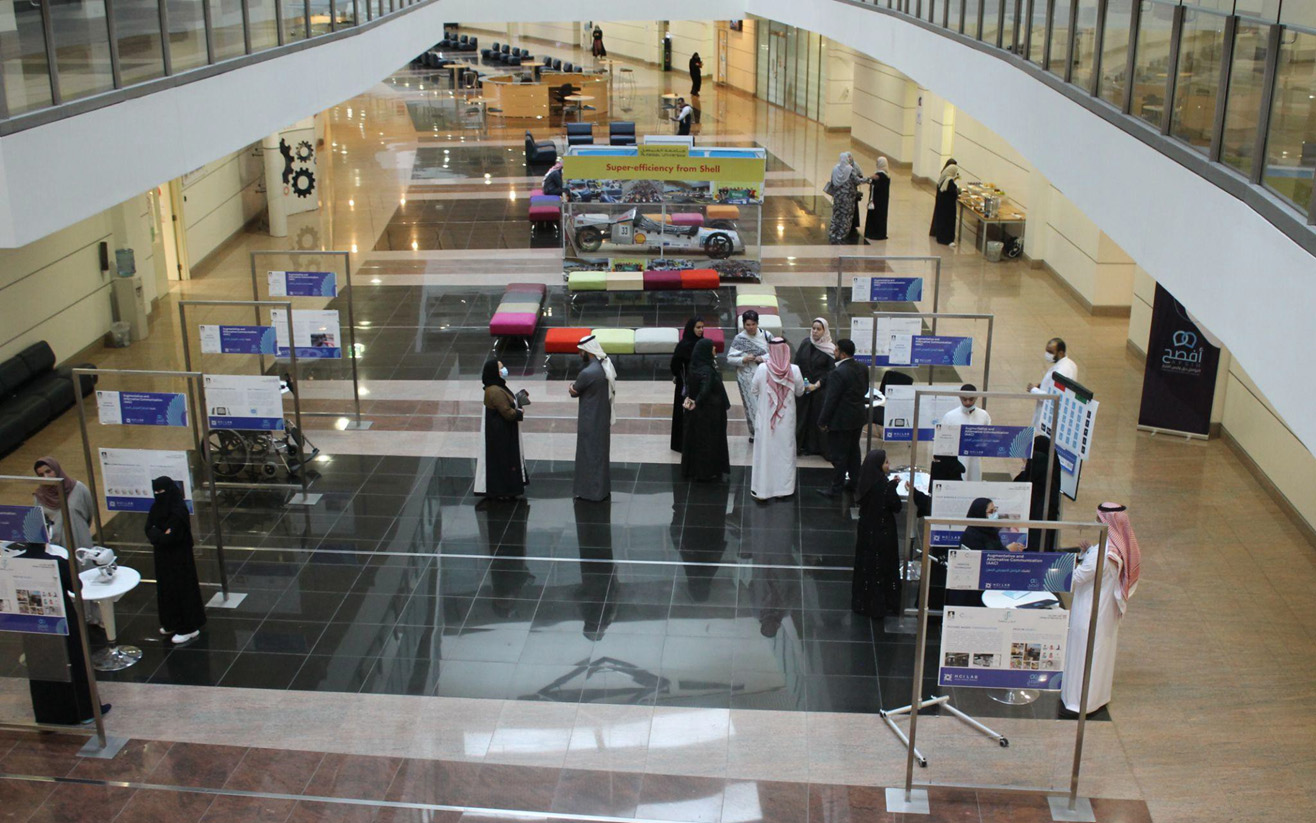 "We are proud at Afsih to conduct the first Think Tank for AAC and Assistive Tech (AT) in collaboration with the AI Center at Alfaisal," said Norah Alghusun, CEO at Afsih who highlighted how exciting it was to see the participants energized by the AAC Think Tank. Activities in the AAC Think Tank shed light on how others had addressed their own research goals or challenges in clinical practice, and this in turn gave the participants renewed energy and new ideas for pursuing their vision for the field of AAC in their domains. "We look forward to fruitful future collaborations," said Alghusun as she addressed the Think Tank's participants in the event's welcoming remarks.
Activities included presentations and discussions on Arabic AAC technologies, clinical practice for AAC, establishing a line of research in AAC, and building research teams; and an exhibit for participants to discuss their current and proposed AAC research activities and meet with other practitioners and students who may have similar research interests. Participants in the Think Tank included the Secretary General of the King Salman Center for Disability Research, Dr. Ahmed bin Abdulaziz AlTamimi; Dr. Mohamed Hassan representing the Disabled Children's Association; Dr. Heidi Askari representing the Royal Commision for Riyadh; Dr. Faisal Al-Nimri, the Chief Operating Officer at the Autism Center of Excellence (ACE); Dr. Areej Al-Asiri, consultant SLP; and a diverse group of specialists from clinical and policy domains in the Ministry of Health, Saudi Health Council and the Authority for People with Disabilities (APD).
"The AAC Think Tank was a wonderful opportunity to learn from experts in the field and participate in a vibrant community of diverse researchers, clinicians and practitioners who are dedicated to making a difference in the lives of individuals with complex communication needs," said Dr. Shaikha Alrajebah, SLP and co-founder of Afsih as she highlighted the key contributions of the AAC Think Tank in the event's closing remarks.