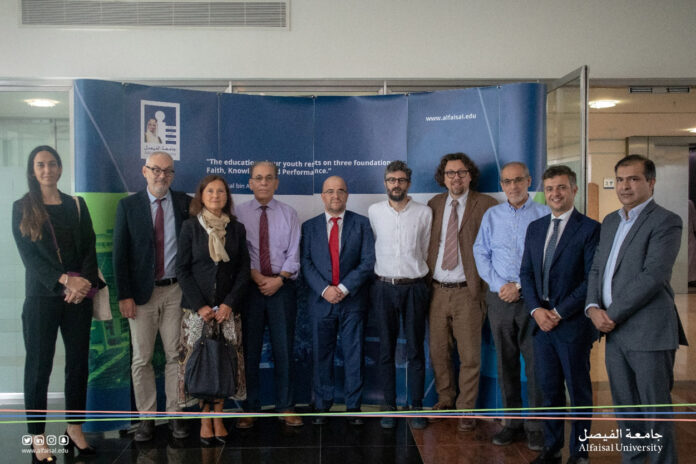 An Italian delegation from Emilia Romagna's region came to visit the College of Business on the invitation of the Data Analytics Special Interest Group(DASG) from the Operation and Project Management (OPM) department on 11th Sep 2022. Mr Enrico Saltarelli along with his seven colleagues as below attended the meeting:
Gian Luca Baldoni, Attractiveness and Internationalization Sector, Emilia-Romagna Region
Valeria Bandini, ART-ER Head of Europe and Internationalization Area
Mercedes Centanni, ART-ER Internationalization Unit
Professor Giancarlo Anello, Department of Humanities, Social and Cultural Enterprises, University of Parma UNIPR
Professor Mario Veneziani, Second Level Professor in Agri-food Economics at the Department of Economics and Business Sciences, UNIPR
Nicola Coppedè, PhD, Head of Research Unit, Signal group Researcher, IMEM-CNR Parma, Bioristor Project
Mr. Enrico Turoni, President, CERMAC Consortium
The matters of mutual interests were discussed in the meeting. The delegation apprised the audience about the multiple opportunities available in the region, especially in the food supply chain, sustainability and big data. CoB Dean Dr. Bajis Dodin gave an overview of the Alfaisal University in general and the College of Business in particular. He was flanked by Dr Sheraz Malik (Assistant Professor of OPM) who briefed him about the specific capabilities of DASG group. Other members of the group including Dr Mario Ferrer, Dr Rami Bustami and Dr Mohammed Kafaji were also present. Both parties agree on taking this collaboration further by identifying avenues of cooperation. The meeting ended with a group photo.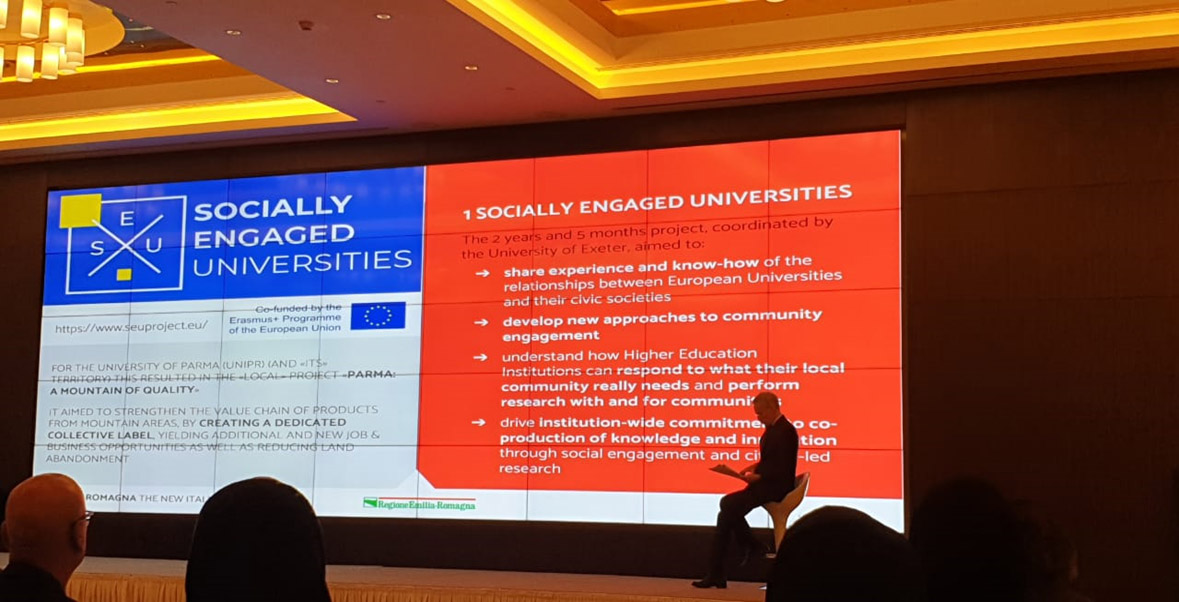 This meeting was followed by presentation and networking dinner on 13th Sep at Hotel Crowne Plaza. Italian delegation presented their research projects in front of broader Saudi Audience and apprise them of their expertise in food systems. The networking dinner was then an opportunity to discuss further the advancement in collaboration around student exchange and EU funding projects especially with the university of Parma and University of Bologna.