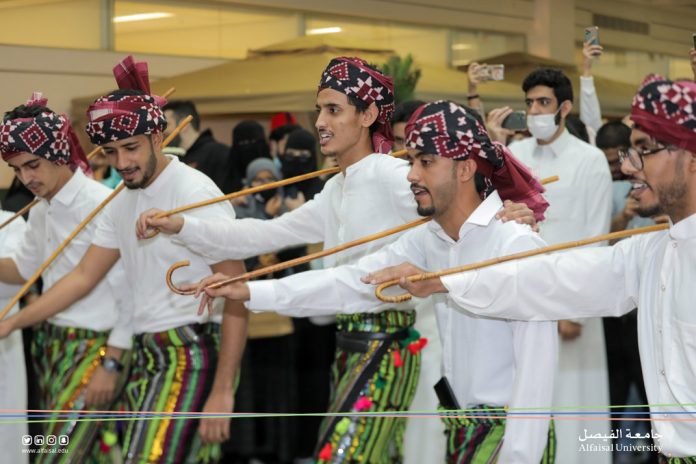 Celebrating Cultural Diversity at Alfaisal University During 2021 Cultural Day.
After events and activities were put on hold during the pandemic, the student life on Alfaisal University campus started regaining its vibrant, rich and engaging nature with the return of the largely popular Cultural Day event.
On December the 5th, 2021, the student body at the University celebrated its richness and diversity where students set up corners representing their home countries unique culture, heritage, and ways of living.
Alfaisal University has always promoted cultural diversity and has always welcomed students and faculty, it prides itself in its diversity with + 40 different nationalities under one campus in the heart of Riyadh.
Each country's booth had an insight into its history, culture, customs, furniture and culinary, with students introducing visitors to what sets their nation differently from everyone else.
This year, the addition of traditional dancing proved to be a source of joy to everyone, with students from Yemen, the Kingdom and other countries demonstrating their folk dances and music.