College of Business invited Mr. Muneeb Ajmal, to be part of CoB's Executive Lecture Series. Muneeb Ajmal, Head of Sales at Lamaa Fintech (a startup company enabling SMEs growth to achieve Vision 2030). He is the founding team member of KSA's fastest growing fintech startup and world economic forum global shaper. Mr. Muneeb has extensive experience in open banking, fintech policy, social entrepreneurship, systems innovation, and sustainability finance.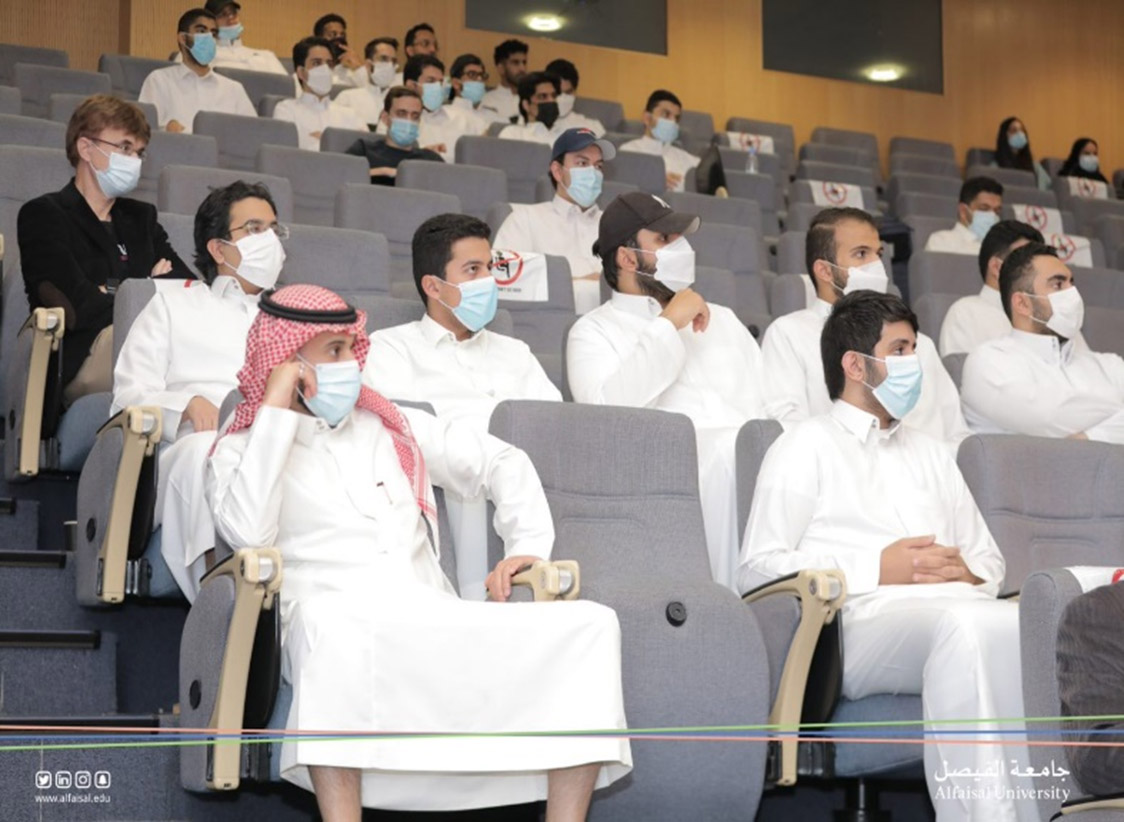 The lecture titled "B2B Fintech: Disrupting Supply Chain Finance in the Kingdom" was presented to the students at College of Business. The presentation took place on Wednesday, November 3rd,2021 in the Lecture Theatre (F).
Mr. Muneeb started the lecture by giving an overview of Fintech (Financial Technology). The term fintech includes a huge range of products technology and business models that are changing the financial services industry. Fintech has become synonymous in the startup world. It is a key driver in evolving legacy financial systems and opening new pathways to achieve sustainable growth, accountability, and opportunities in areas that were previously underserved.
He then spoke in detail about applications of fintech, like Lamaa, in the B2B environment. These applications have the capability to unlock billions in trapped value and they are utilized to help companies, business owners, and consumers to better manage their financial operations and processes.
The lecture is part of College of Business Executive Lecture Series to provide Alfaisal University students and guests from the business community the opportunity to learn from some of the country's leading executives and leaders as they talk about their experiences.  College of Business sponsors the weekly Executive Lecture Series to bridge the gap between the world of leadership and business education.