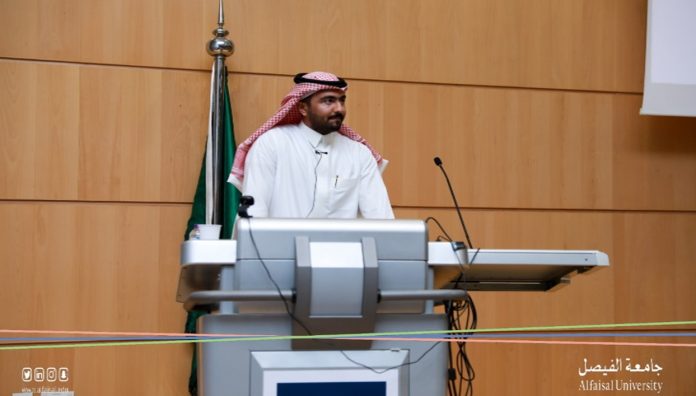 The Alumni and Placement Office invited Mr. Abdulrahman Zahir AlShehri, to be part of CoB's Executive Lecture Series. Mr. Abdulrahman is a Program Manager at Saudi Post (SPL). He is alumnus of the College of Business (Operation and Project Management) and a Certified Associate in Project Management (CAPM). Prior to working at SPL, he worked at EY Advisory Sector, building project management office under government entity.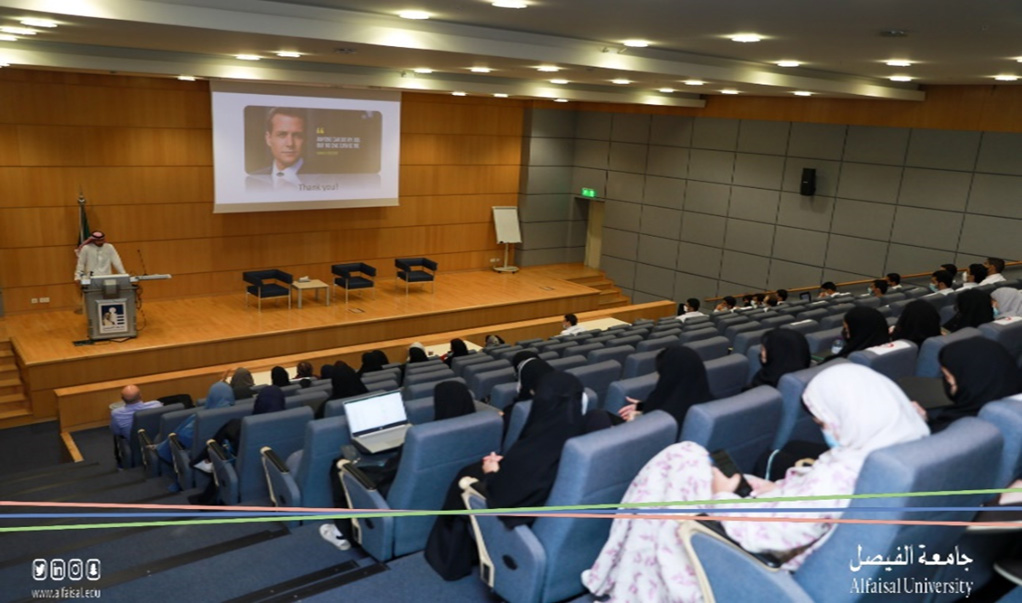 The lecture titled "The Rule of Thumb in Management" was presented to the students of College of Business. The presentation took place on Wednesday, November 17th,2021 in the Lecture Theatre.
Mr. Abdulrahman started the lecture by talking about his career journey from being a student at Alfaisal University to become a Program Manager at SPL. He spoke in detail about communication and job environment. He emphasized that working environment is deliverable based in doing multiple activities to reach the objective. During this process, you communicate with different stakeholders. He explained various techniques to help accelerating the quality of the deliverables.
The lecture is part of College of Business Executive Lecture Series to provide Alfaisal University students and guests from the business community the opportunity to learn from some of the country's leading executives and leaders as they talk about their experiences.  College of Business sponsors the weekly Executive Lecture Series to bridge the gap between the world of leadership and business education. Many thanks to the Alumni and Placement Office for coordinating this lecture as part of their alumni talks series.