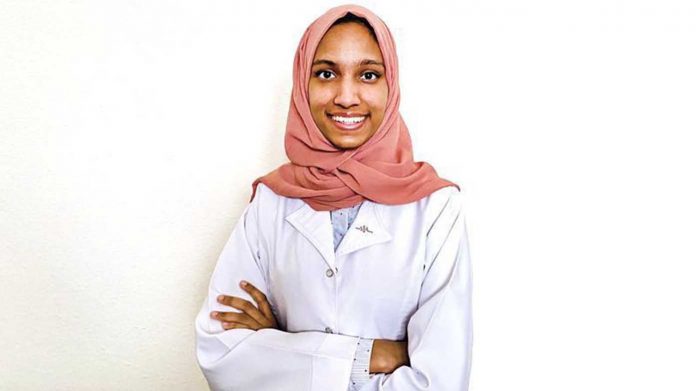 July 2021: Alfaisal University College of Medicine 5th year student Zainab Ifthikar was selected as the winner of the Women's Achievement Award 2021 by McKinsey & Company.
Ifthikar deserved the award based on her two published books "Poverty Is Not Passivity" and "Panacea Is Possible" as well as her community services through the NGO she founded in Sri Lanka (called the MEI Foundation) to serve underprivileged people.
This annual award is an expression of McKinsey's commitment to creating a diverse and inclusive environment. The McKinsey Achievement Awards aim to recognize and support talented individuals around the world whose backgrounds may be currently underrepresented in leadership roles.
The awards cover 7 geographical areas: Africa, Asia-Pacific, Central and South America, Commonwealth of Independent States, Europe, Middle East – Turkey, and North America.