Under the auspices of Professor Khaled Al-Kattan, Vice President for Administration and Finance, the College of Science and General Studies held it is Annual Awards Ceremony on Thursday 11th of April 2019. This celebration is grounded in Alfaisal's tradition and good practice of encouraging and recognizing outstanding faculty and staff in the areas of research, teaching and service. Faculty from both the University Preparatory Program and the College were awarded. Yasser Al Tamimi, the Chair of the College Awards Committee, thanked the winners for helping to instil a vigorous competitive spirit in the College and for setting a high benchmark for their colleagues to emulate.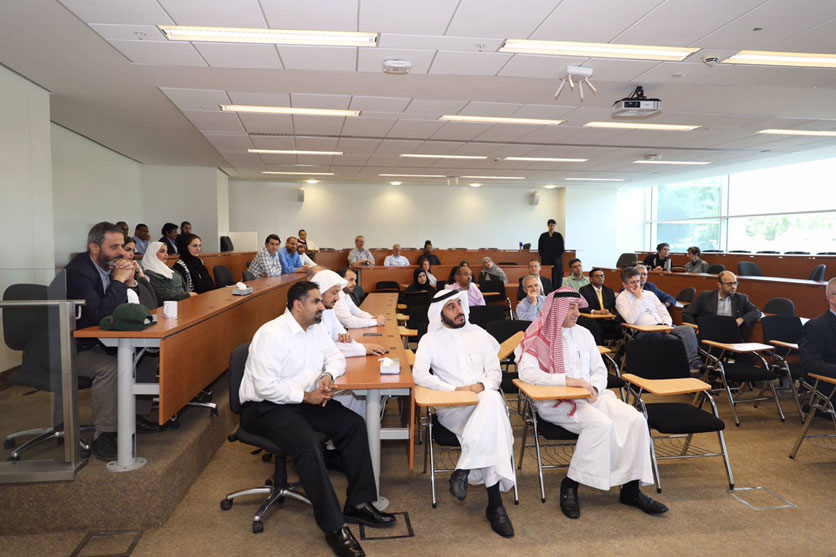 The award winners were:
Alfaisal University Preparatory Program
Research:
Mateen Khan, Assistant Professor of Biology
Teaching (shared):   
John Fulghum, Instructor of English
Sabia Qazi, Lecturer of Biochemistry.
Service:
Elizabeth Marnell, Instructor of English
College of Science & General Studies
Research:
Mohammed Zourob, Professor of Chemistry
Teaching (shared):         
Ali Hendaoui, Assistant Professor of Physics.
Mohammed bin Saeed, Assistant Professor of Islamic Studies.
Service:               
Gada Korayim, Senior Lecturer of English.
The Associate Vice President for Research & Graduate Studies and Acting Dean of the College, Professor Mattheus Goosen, stated "We take great pride not only in the college's remarkable faculty and their achievements but also in the high sense of responsibility and collegiality that the college faculty constantly demonstrate." He added, "Gratitude is also extended to the university leadership for providing a healthy work environment which enables faculty to succeed and excel."