Wednesday 31st of May 2023. 10:00-11:30 AM
Software Engineering 4th year students pioneered in representing Alfaisal University in this year's Jahzia Exam which targets 13 majors; with the participation of 17 thousand male and female students in 48 universities and colleges, with the aim of raising the readiness of Saudi university graduates for the labor market, in order to achieve the goals of Vision 2030.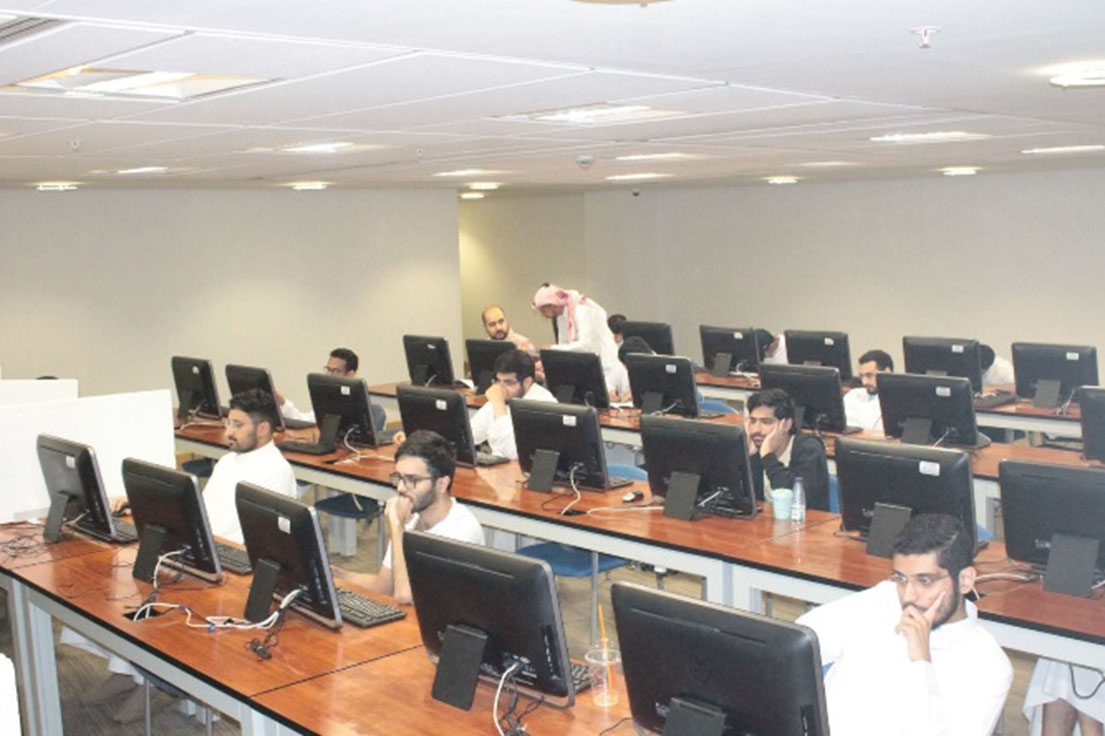 The exam was held in the library computer labs with representatives from ETEC managing the electronic and paper-based versions of the exam. Our proctors were given usernames to login to the exam platform and assign computers to participating students.
The exam started punctually at 10:00 AM, and was attended by 43 male and female students who took between 45-60 minutes to complete the 70 MCQ exam with a total time of 80 minutes.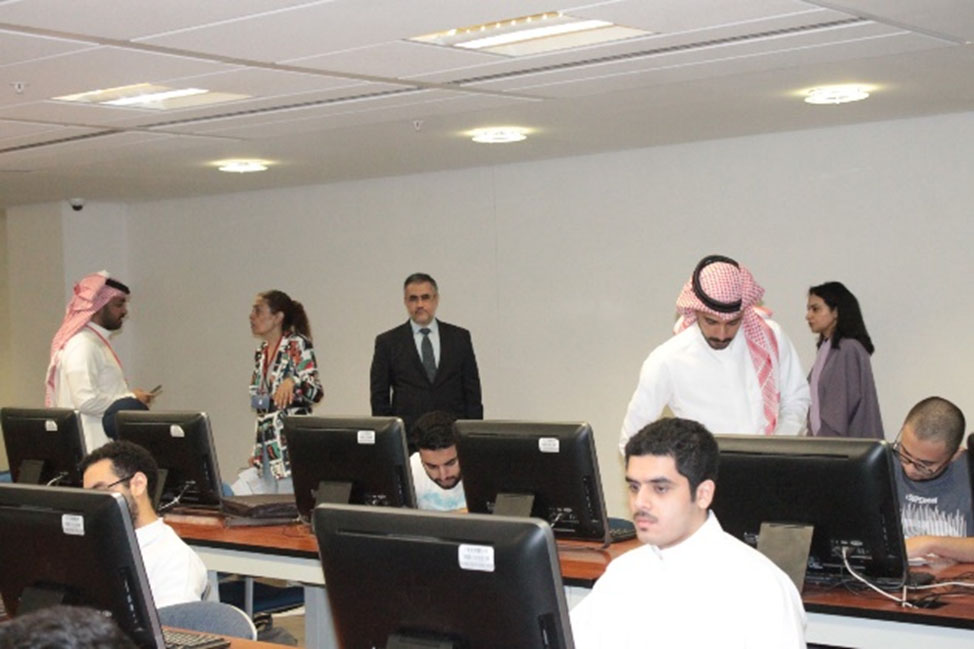 CoE Jahziah exam team: Dr. Muhammad Anan, Acting Dean, Dr. Areej Al-Wabil, Software Engineering Department head, and Dr. Aliaa Elabd, Vice Dean for Quality Assurance & Accreditation, Department Chair- Architectural Engineering were present to greet the students and oversaw the exam process. Proctors from the college of engineering (Ms. Moshira Mohamed, and Ms. Maha Ben Jerri) were assigned to monitor the internal exam execution. College of Engineering received good help and support from facility, IT during the preparations.
We are very proud to a be included in this new metric conducted for the first time in the history of Higher Education in Saudi Arabia, and as much as we are positive of our learning & teaching standards, it is of great importance to benchmark our learning outcomes achievements to other similar programs across the whole kingdom in a transparent and non-biased manner.