On Sunday, May 22, 2022, the College of Engineering at Alfaisal University held Alfaisal Engineering Design Expo and the 4th Boeing Competition. The event showcased graduate and undergraduates' projects under a generic engineering innovation theme.

117 engineering students participated with 38 innovative projects at the graduate and the undergraduate level in Alfaisal Engineering Design Expo and the 4th Boeing Competition. 25 judges from different engineering specializations judged the projects, and three winning projects were recognized from each track. The competition exhibited many tangible models, simulations, and demos of innovative solutions to contemporary problems.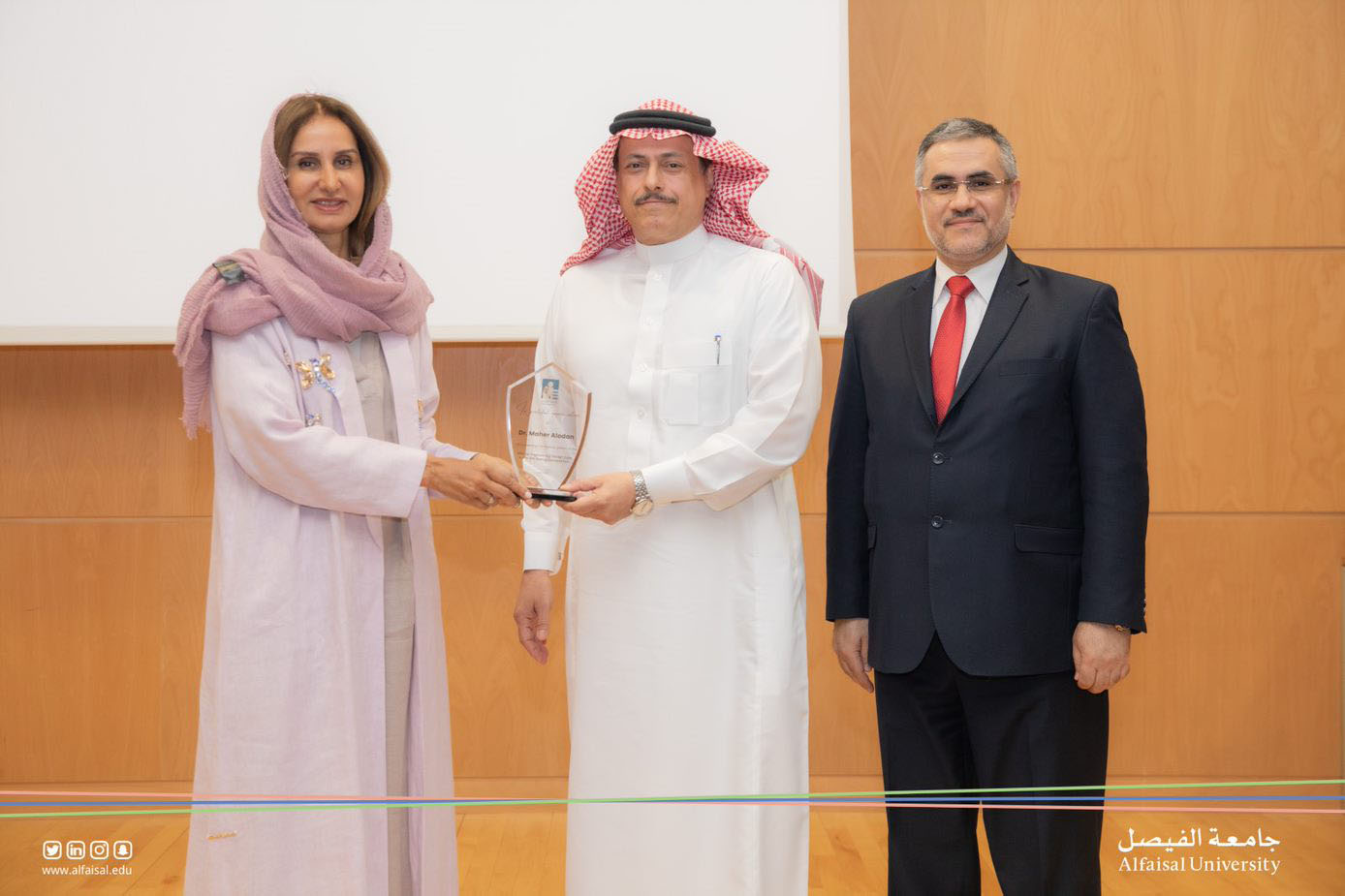 The competition featured work from undergraduate students where the students presented their work to an audience made up of fellow students, professors, university administration, and representatives of the college of engineering advisory board members.
The competition had six tracks. Each track represented an engineering discipline or a program, namely, Architectural Engineering, Industrial Engineering, Mechanical Engineering, Electrical Engineering, Software Engineering, and Master of Engineering & Systems Management (MEM).
On May 23, 2022, the Awards Ceremony was attended by the President of Alfaisal University, HRH Dr. Maha bint Mishari Al Saud, Vice President of External Relations and Advancement at Alfaisal University Dr. Zaina Alhejin, Associate Director of Government Relations, Boeing SA, the Acting Dean of Engineering at Alfaisal University, Dr. Muhammad Anan, and CoE faculty and students. They congratulated and handed the awards to the winning teams.
The ceremony started with a keynote speech delivered by Dr. Maher Alodan, The Chief Executive Officer of Saudi Nuclear Energy Holding company. In addition, he worked at King Abdullah City for Atomic and Renewable Energy, leading different responsibilities such as research, development, innovation, and the atomic energy sector. He was also the vice president for research and graduate studies acting Dean of the college of Engineering. Dr. Alodan delivered avery informative talk on the Power and Energy Mix Worldwide. The talk covered the main distinction between power and energy concepts, the current stats in Saudi Arabia and worldwide, and the future energy directions in the MENA region and worldwide.
College of Engineering at Alfaisal University expressed their deep appreciation and sincere gratitude to Boeing, faculties, students, the organizing team led by Eng. Aliaa Maar, the Facility, IT, and MC departments Alfaisal's leadership for their unlimited support.
Another Boeing Sponsored competition is taking place in April 2023. More information about the 5th Boeing Engineering Student Competition can be found in the following link: https://coe.alfaisal.edu/en/boeing-competition