On May 8, 2023, the Operations Management class had the opportunity to take a field trip to Obeikan Technical Fabrics Co. Ltd (OTC). for educational purposes. OTC produces and exports PVC/PVDF coated polyester and PTFE coated fiberglass fabrics. The field trip was enlightening since it gave students real-world understandings of how the business operates and implements world-class practices to manufacture high-quality items.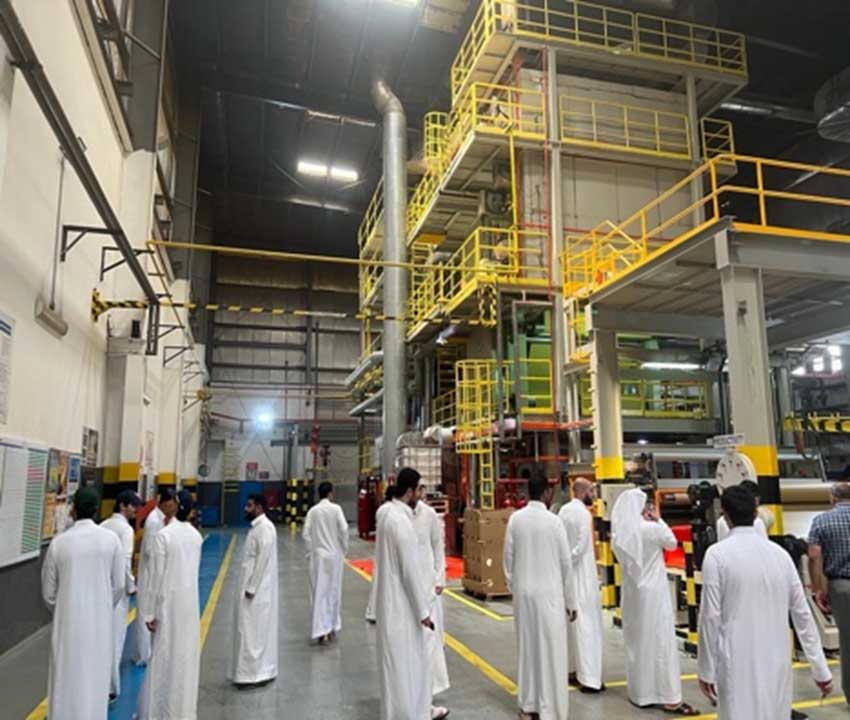 Dr. Mario Ferrer, Chair of the Operations and Project Management department, with the help of Ms. Sara Althonyan and Mr. Abdulrahman Aldohaishi, planned the tour. The trip consisted of three stages, being: the briefing on the company conducted at the Obeikan Knowledge Academy (OKA), the OTC factory tour, and the Q&A session at OKA,). During the factory tour, Students managed to see several key manufacturing stages, such as warping, weaving, coating, quality testing, warehousing, and shipping. The company's attention to detail and the quality testing techniques it uses, to make sure its products reach high standards, impressed the students.
The field trip provided a great chance to connect theoretical concepts with the actual business environment. It was an honour for the students to observe how successful Saudi fully-owned manufacturing companies run and how operations management ideas are used firsthand. Similarly, students confirmed, with the practitioners, that in order to guarantee prompt and effective product delivery to clients, collaboration with top logistic service providers is crucial.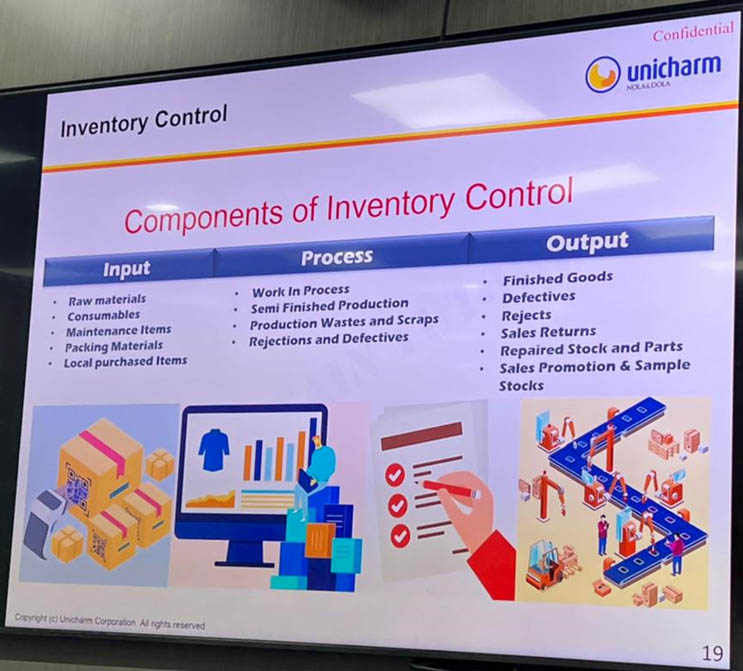 Overall, the educational excursion to Obeikan Technical Fabrics Co. Ltd. was a rewarding experience that gave students a hands-on understanding of how a successful manufacturing company operates. Students appreciated Dr. Mario Ferrer's planning of this field trip as well as the hospitality and assistance of Mr. Ahmad Saeed Tabbara,  Marketing manager, and Mr. Mohammad Ataur Rahman, Supply Chain manager at Obeikan Technical Fabrics Co. Ltd.
Students offered the following testimonials:
Aljohara
"I was satisfied with Obeikan Technical Fabrics Co. Ltd.'s attention to detail and high standards throughout the manufacturing process. Observing how operations management concepts are used and how they affect the quality of the end product was a useful learning experience."
Hussa
"The field trip provided a great chance to learn about how a successful manufacturing company runs and how collaborations with logistic service providers are crucial for delivering goods on schedule and in top shape. Any student interested in pursuing a career in operations management should do this field trip, in my opinion."
Walaa
"One of the highlights of my academic career to date was the field trip at Obeikan Technical Fabrics Co. Ltd. It was amazing to watch the various production processes in action and witness the company's dedication to creating top-notch goods. I became more aware of the value of quality testing and how it contributes to assuring customer happiness."