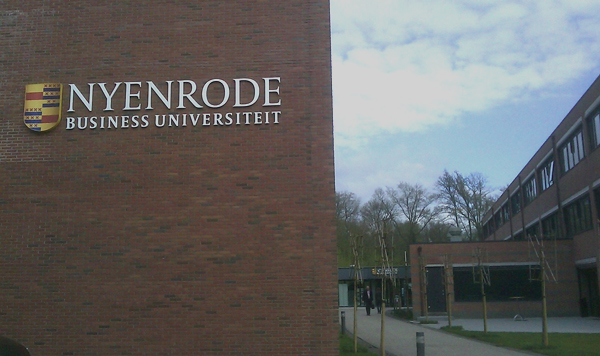 During the summer, a group of MBA students completed an "effective team leadership" programme at Nyenrode Business University in the Netherlands.  International business coaches and faculty from Nyenrode worked with our students on key team leadership requirements and skills, such as:
Self-management,
The emotional intelligence requirements of team leadership,
Coaching skills,
Contextual analysis,
Work team cooperation, and
Practical work team leadership practice.
Nyenrode Business University is the only private university in the Netherlands, situated in a large historical estate outside the town of Breukelen, near Utrecht.  Staying in this setting did not only contribute to intensive and undistracted learning opportunities, but gave our students insight into student life in Europe.  For entertainment, some of our group compared barbequing skills with some of the local students and some of the men learned how to operate student residence laundromats!