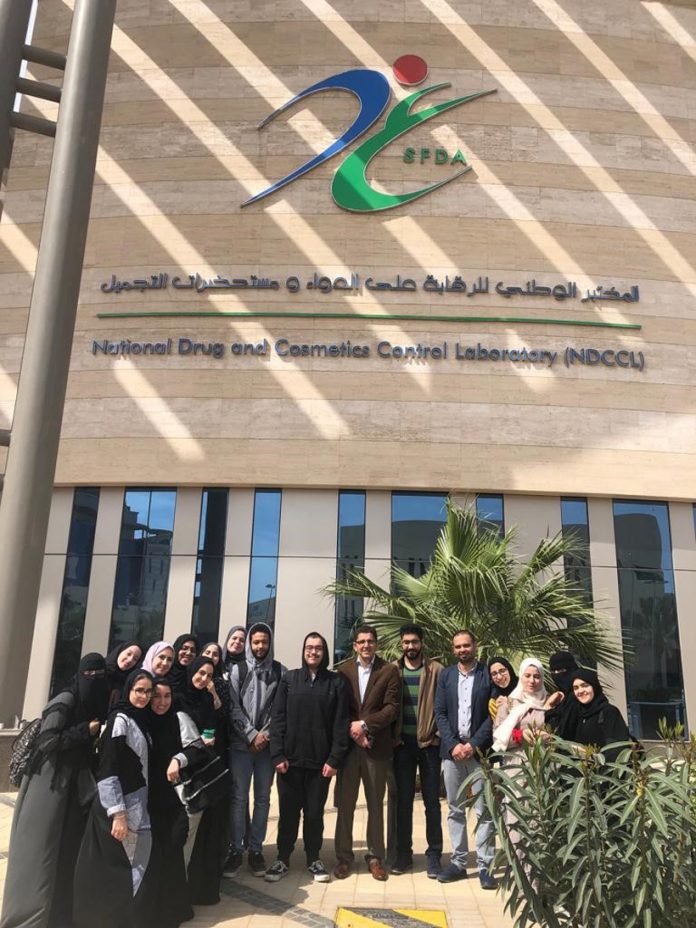 College of Pharmacy in Alfaisal University recently organised an educational visit to the Drug Laboratories department of Saudi Food & Drugs Administration (SFDA), for its staff and students. During the visit Ms. Fawziah Alonizi, briefed the students on the main objectives and the executive management of the laboratory of the SFDA.
An Introductory tour at drug laboratories in different departments including: Biomedical and Microbiology, herbal medicine, human and veterinary medicine and cosmetics. The students got to view the various instruments which are used for drug testing like Millipore filter, HPLC, UV and IR spectrophotometers, Disintegration and Dissolution Testers.
Whereas Mr. Mubarak Alabudahash, Executive manager of the drug laboratories department of the drug sector briefed the students about the animal lab and various tests performed. The tour provided a great chance for the students to get exposures in the research field.