In a digital world, keeping up with cybersecurity comes with the turf. Individuals and institutions are increasingly vulnerable to cyberattacks, such as network-based intrusions that disrupt productivity, jeopardize privacy and threaten national security. Smart and informed security of critical infrastructure and technology requires constant vigilance against cyber threats. So how can Alfaisal University's community members best protect themselves and the University's data?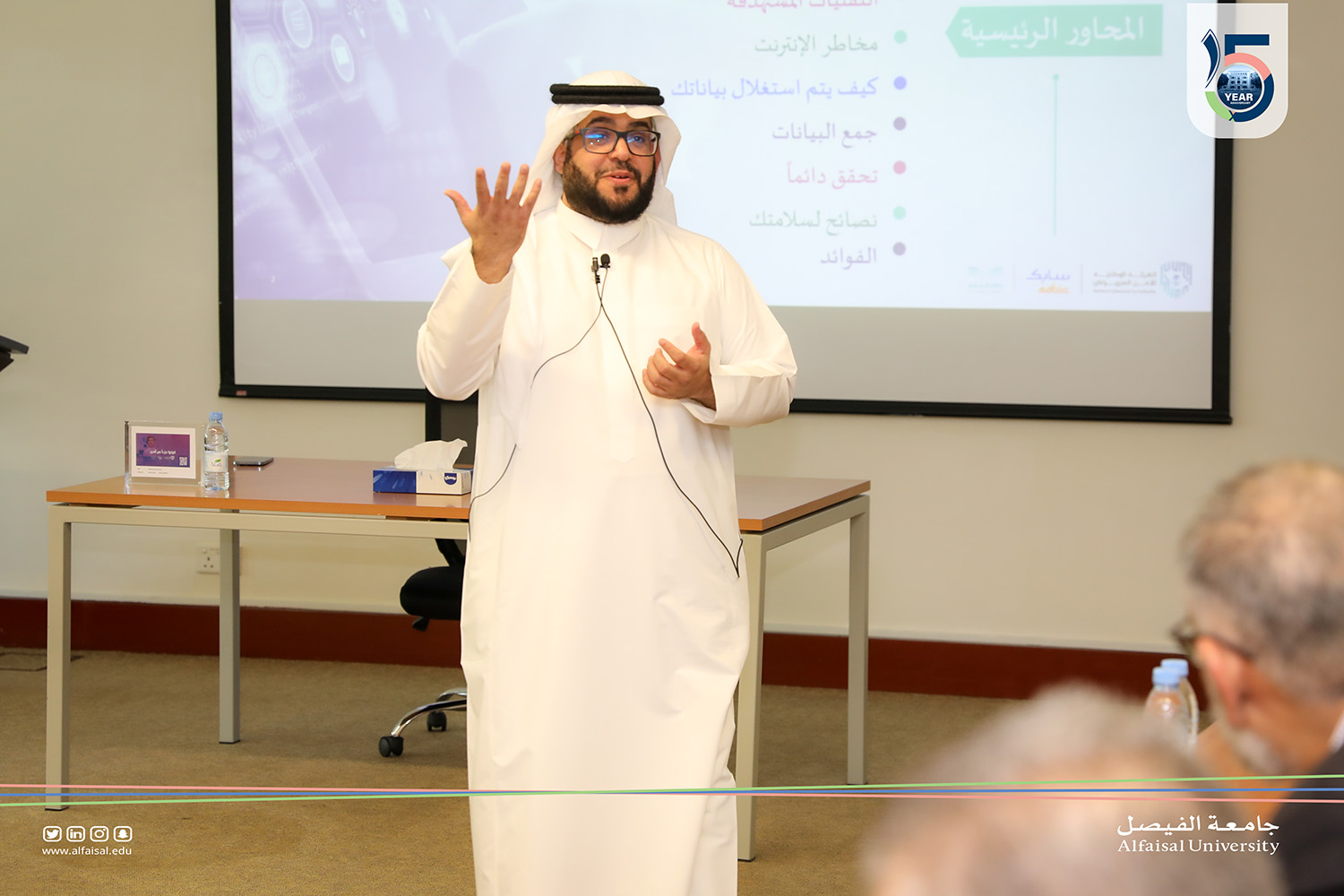 On Wednesday, May 31st, Alfaisal University hosted two cybersecurity awareness lectures titled, "Cybersecurity Awareness: Definition, Importance, Purpose and Challenges," presented by cybersecurity consultants at the Ministry of Education. These lectures were delivered as part of the national program, "Aamn برنامج آمن" which was was launched by the National Cybersecurity Authority in cooperation with Saudi Arabia's Basic Industries Corporation (SABIC) and the Ministry Of Education (https://aamn.nca.gov.sa).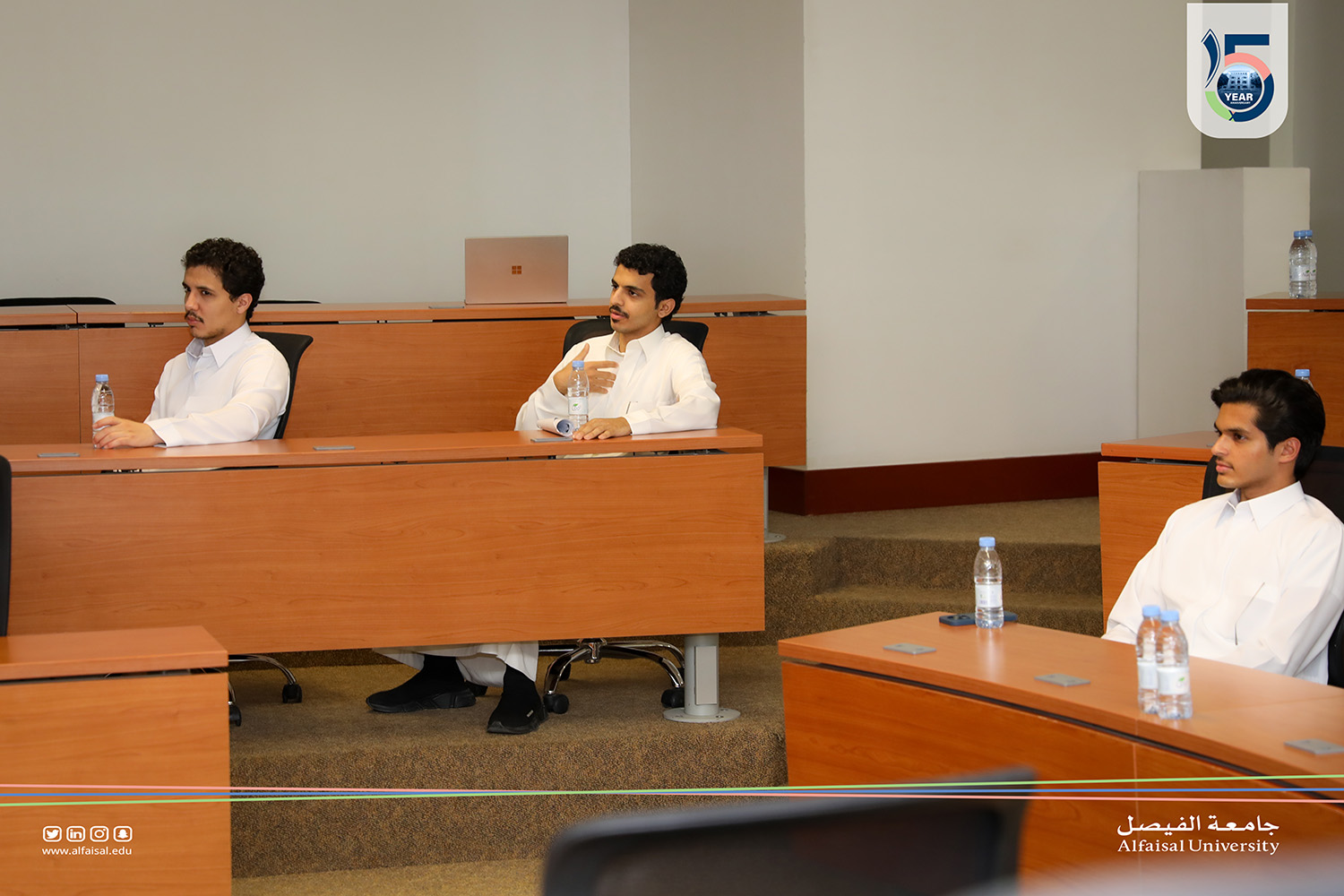 One session was delivered by Dr. Talal Alharbi (Secretary of the Standing Committee for Cyber Security in Systems of Education and Training in the Ministry of Education) and another session was delivered by Dr. Nada Alruhaily (General Supervisor of the Cyber Defense Center at the Ministry of Education). Both lectures covered topics ranging from data and physical security, password protection, mobile device safety, to common security risks, such as social engineering and phishing. The sessions focused on communicating the fundamental concepts of information security, the threats, vulnerabilities, and risks to information at an individual and institutional level for students, staff and faculty. Discussions involved data security basics along with practical, immediately actionable steps participants can take to better secure their personal and professional accounts and devices against the most common attacks.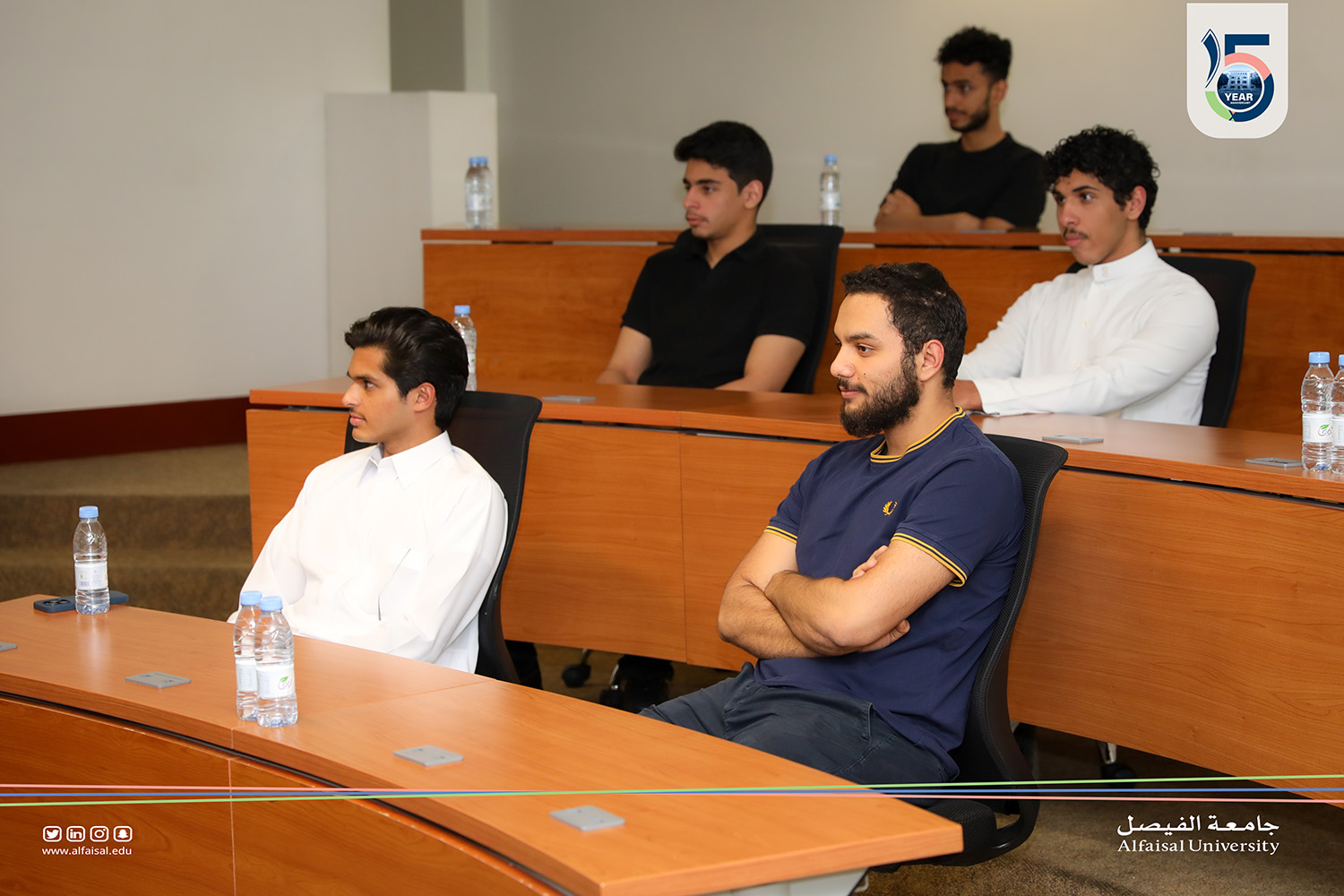 The lecture was attended by undergraduate students enrolled in the engineering programs at Alfaisal University in addition to IT staff, and faculty in the College of Engineering. The sessions concluded with an open discussion with the audience, answering the questions, and thanking the participants and speakers.
Through the Aamn program, the Ambassadors at Alfaisal University strive to keep all University affiliates informed about the latest cyber security threats, safe computing practices, and relevant information security policies and compliance issues. The two program Ambassadors are Ms. Safia Dawood, Lecturer of Software Engineering and Eng. Aljawhara Almuather, Instructor of Software Engineering in the College of Engineering at Alfaisal University.