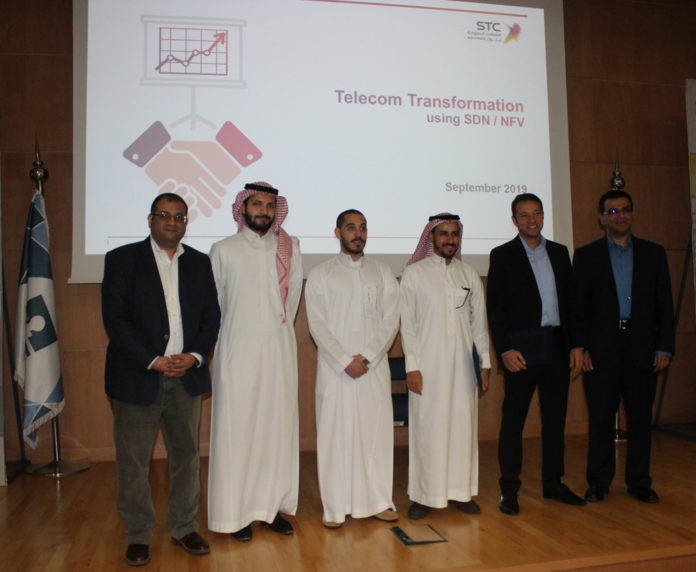 On Wednesday 25th of September, College of Engineering hosted a seminar presented by STC senior engineers, Eng. Ahmed Mohamed, Senior Chief Architect, SDN & NFV CoE, STC & Eng. Abdullatif  Alrabah, Solution On-boarding & Testing Senior Architect, ST. The seminar was an awareness session on regards to the implementation of Software-defined networking (SDN)  & Network functions virtualization (NFV) protocols into STC telecom network from both business side and the technology side.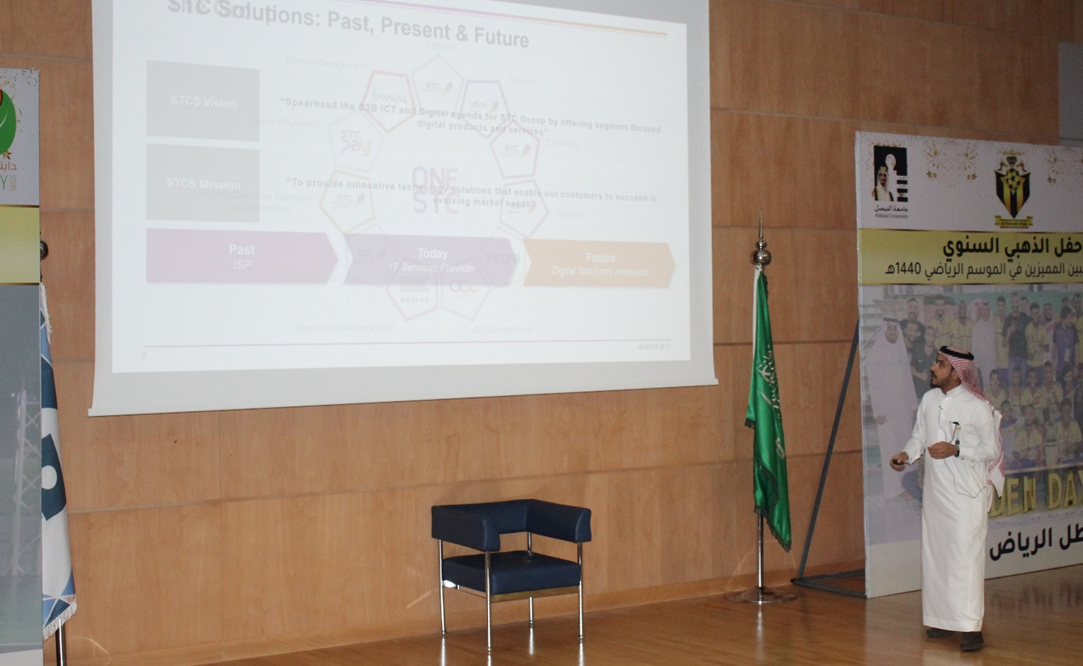 The session started by a brief introduction to STC and it sub-companies and services then proceeded with a history on the transformation of the telecom industry until the present. The session also briefed the telecom eco-system components; the standards bodies, regulatory bodies, vendors such as Ericson and NOKIA, service providers, open-source platforms and community and the completer standards such as IEEE and MEF. In addition, the presenter talked about the challenges facing the telecom industry such as the open-source community services and the agility requirement especially in the seasonal events such as Hajj. Furthermore, the 5G requirement imposes great challenge to the network providers in order to respond to the specific yet various speed and latency requirements for the different services such as IoT and full-autonomous cars. All these challenges can be resolved by using SDN & NFV.
The concept behind NFV is to solve the telecom challenges by virtually architecting each vendor's appliance and to centrally orchestrate their tenant's networks to provide each with their requirements. In order to achieve this purpose, a central SDN controller is used with virtual switches between the machines.
The presenter concluded his talk with how SDN and NFV enables the 5G network in the future by creating several network slices assigned to each user or tenant. In addition, they encouraged the students to consider NFV and SDN in their graduation projects and to further seek to get certified as it is a flied of great interest in the future.