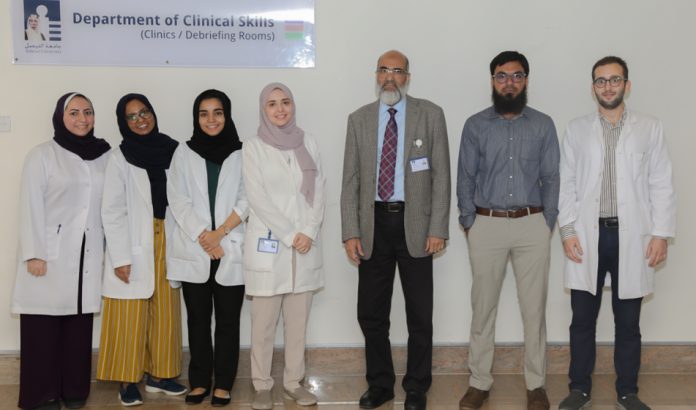 The Department of Clinical Skills at Alfaisal University College of Medicine organized a two-day basic surgical skills course, which was held on November 30th – December 1st, 2018 at Alfaisal University Simulation Center. Prof. Khaled Al-Kattan, Dean of the College of Medicine, very kindly approved the course and provided all logistical support.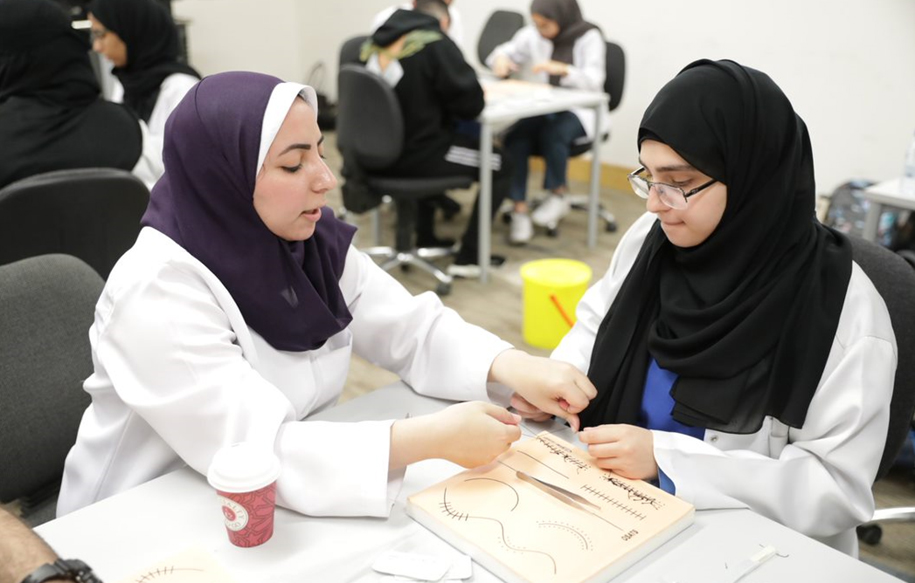 This course offered hands-on learning opportunities of different types of suture needles and threads, knotting techniques (one hand knotting, two hand knotting, knotting in depth, knotting under tension) and types of stitches (simple interrupted, simple continuous, continuous locking, vertical mattress, horizontal mattress, and subcuticular) in addition to gowning and gloving. Target audience was 3rd, 4th, and 5th year medical students. The course received an overwhelming response and a total of 16 students were selected out of more than 60 applicants.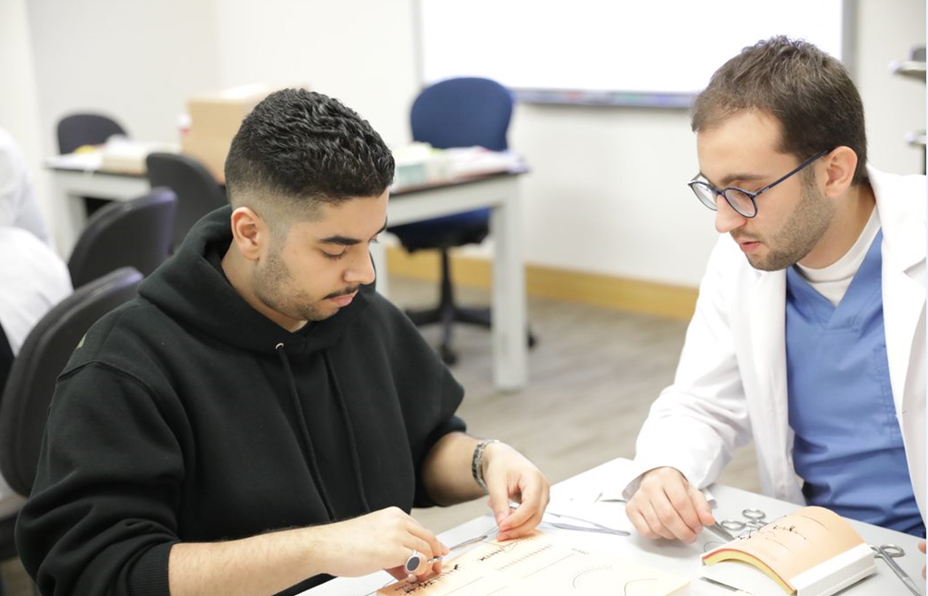 The training of trainers was supervised by Dr Muhammad AlShouli, Consultant of Orthopaedic Surgery and BOSS Course Instructor. The team included Professor Muhammad Zafar, Dr. Cynthia Mosher, Engineer Tariq Khan, Dr Wafaa Mohammed Ramadan (Master Trainer), Dr. Samy Sameh Kaadan, Dr. Menatalla Abdalla Fayed, Dr. Ahmed Mohamed Hamed, Dr. Ameera Elias Sheikh, Dr. Subahana Aboobucker, and Syeda Ahmedunnessa Mina. There was excellent feedback from all participants.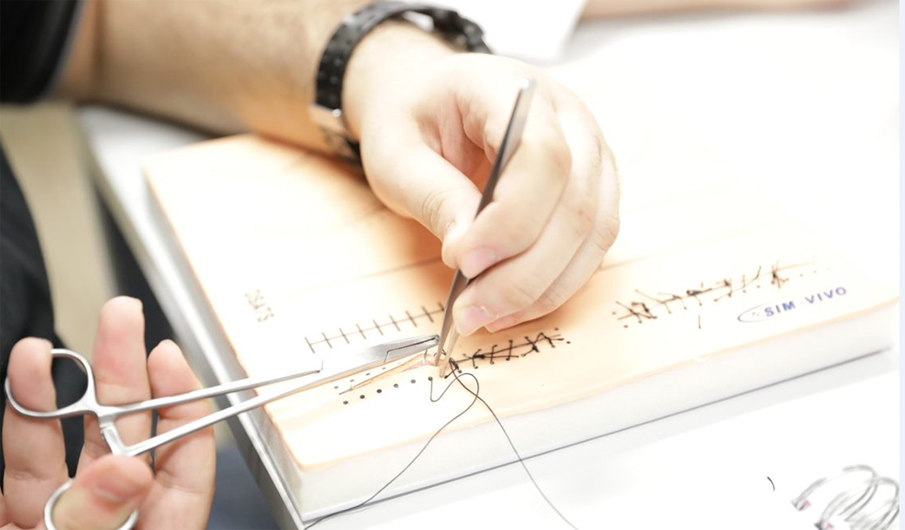 They liked the course and emphasized the need for such courses on a regular basis. At the conclusion of the course, Professor Zafar thanked all team members for their hard work and the participants for their active participation.