Alfaisal University students took part in the NASA International Space Apps Challenge (Space Apps), the largest annual space & science hackathon. Space Apps is an international hackathon for coders, scientists, designers, storytellers, makers, builders, technologists, and others in cities around the world, where teams engage the National Aeronautics and Space Administration's (NASA's) free and open data to address real-world problems on Earth and in space. Students enrolled in the artificial intelligence (AI) Masters course at the College of Engineering participated in the regional Saudi Space Apps Challenge in October 2021 and advanced to the global challenge. The regional Space Apps Challenge was a two-day hackathon where teams of technologists, scientists, designers, artists, educators, entrepreneurs, developers and students collaborated and engaged with publicly available data to design innovative solutions for the global challenges. After the hackathon, project submissions are judged by space agency experts and winners are selected for one of 10 Global Awards.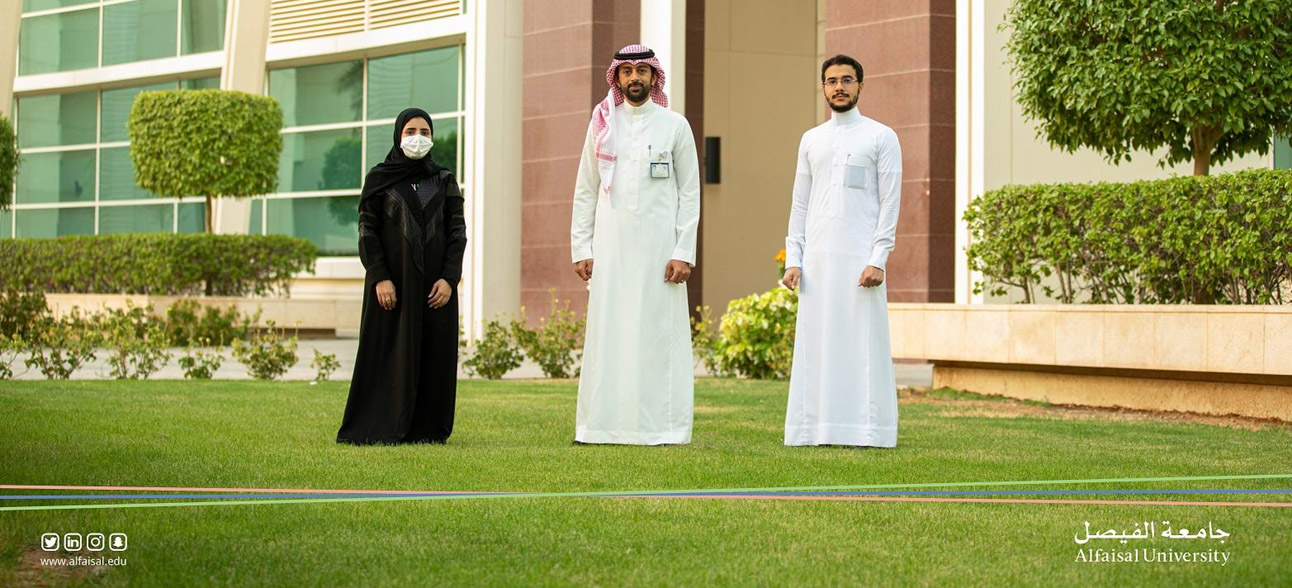 In its 2021 edition, Space Apps had over 28,000 registrants, spanning 162 countries and territories. Using open data from NASA and our nine partner space agencies, they tackled 28 challenges and produced 2,814 projects.
"We are proud of the team's accomplishments, and this recognition highlights Alfaisal University's interdisciplinary academic community and demonstrates how extracurricular activities and competitions can inspire collaboration, creativity, and critical thinking," said Areej Al-Wabil, Director of Alfaisal's AI Research Center and course instructor for the AI course. "Alfaisal University's AI courses aim to make the fundamental topics in AI and data science approachable and relevant by using real-world examples and prompting learners to think critically about applying these new understandings to their own projects and extracurricular activities," Al-Wabil continued. "In this competition, students developed solutions for the proposed challenges that aim to advance their understanding of modern AI and data science and recognize where machine learning tools, libraries and platforms can be appropriately applied," Al-Wabil said.
Alfaisal University, which is home to the AI Research Center, prides itself for being a hub for local talent in the field of AI in Saudi Arabia with a vibrant community of technologists, scientists and engineers working together to foster a wider understanding of the applied domains for artificial intelligence and leverage this interest to encourage the growth and diversity of the next generation of scientists, technologists, designers, storytellers, and engineers.
The team of Alfaisal University students was composed of Faisal Alhumaidi, Nasser binObied, Sadeem Almarri, Leen Alsaud and Nouf Aldeghaither; students in the Masters in Engineering Management program in the College of Engineering. Their project titled, "Lunar Surface Operations" aimed to address the challenge of developing a centralized platform that allows flight controllers to simultaneously see the live creation of logs by astronauts on the moon or to synchronize multiple astronauts' logs to compare notes with different authors during or after the mission.