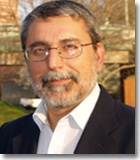 Dr. Hassan A Said, Associate Professor in the College of Business has had his paper on " Liquidity Constraints and Asset Allocation: A Model for The Insurance Firm"accepted for presentation in The International Academy of Business and Economics (IABE-2012), Key West FL, USA, conference. This conference is sponsored by the School of Business and Economics, South Stockholm University, Sweden The paper is also accepted for publication in the Journal of Academy of Business and Economics™ .
This is a peer-reviewed and publically available journal listed in the Cabell's Directory of Refereed Publications 2003-14 Editions with an acceptance rate of 20%, as well as in the Ulrich's International Periodicals Directory since 2002.
Congratulations to Dr. Hassan Said for his academic achievement.