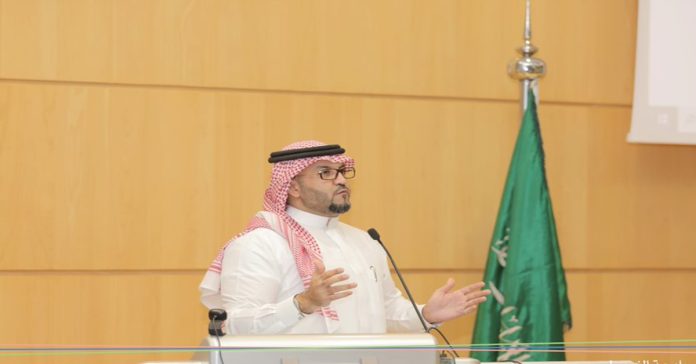 College of Business invited Mr. Mohammed Alohaly to be part of CoB's Executive Lecture Series. Mr. Alohaly is the Franchise General Manager at Innovation Union Company – IUC (One of Fawaz Alhokair Group). He is the founder of Shawarma Plus and Pizzaratti restaurants and also was the CEO of Jan Burger from 2014 to 2016. He has twenty years of diversified experience in spearheading sales and marketing initiatives, and he holds a master's degree in International Management and Marketing from University of Exeter, UK.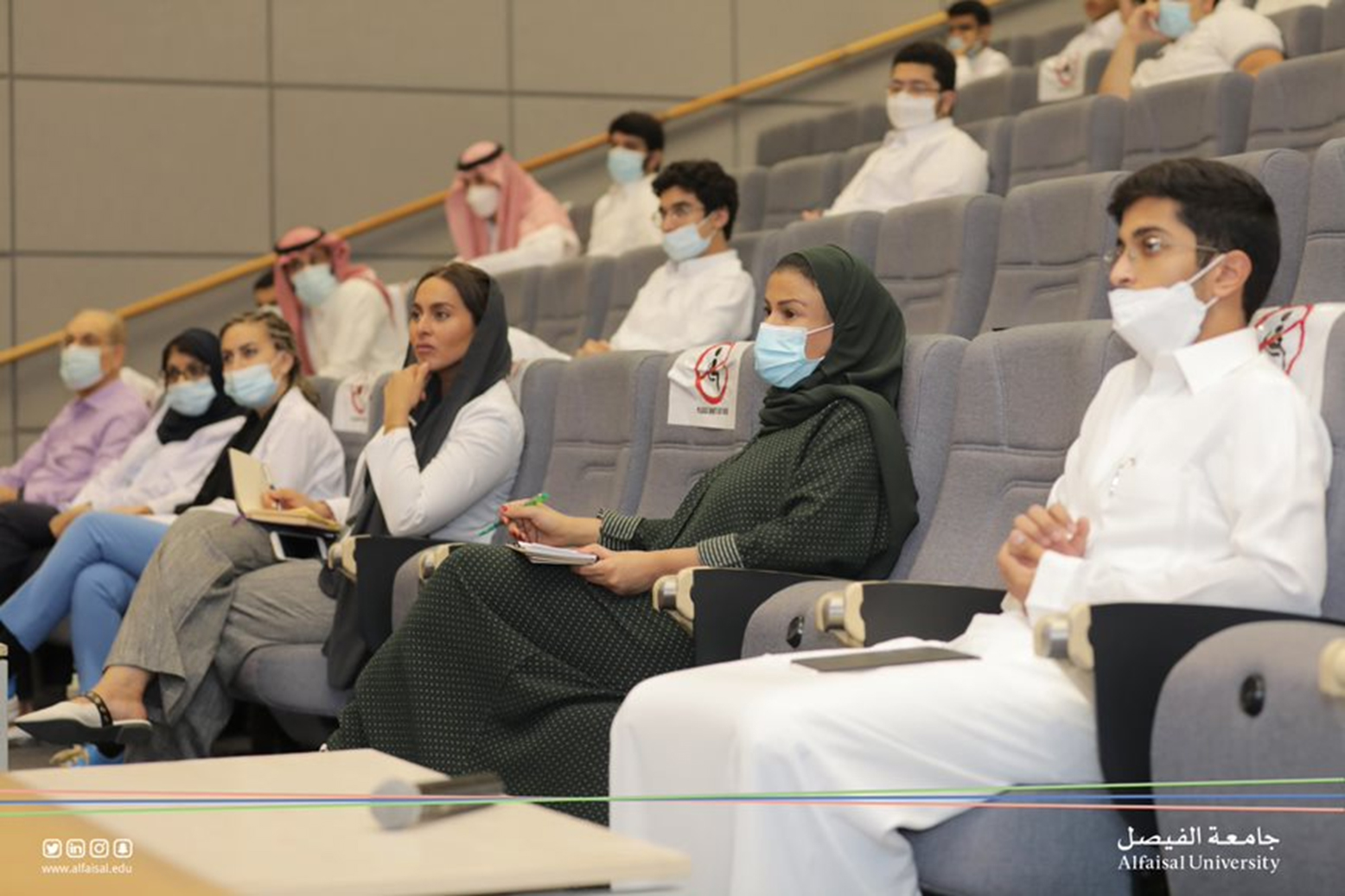 The lecture titled "Start Marketing even before Starting Your Business" was presented to the students of College of Business. The presentation took place on Wednesday, October 13th,2021         in the Lecture Theatre (F).
Mr. Alohaly started the lecture by defining the role of Marketing and explained the concept of start marketing before you build your business. He articulated the factors to be studied and parameters to be determined before deciding on the product or service to be produced. Throughout the lecture he provided examples to illustrate the importance of the factors to be considered before starting a new business; these include his Shawarma Plus and Pizzaratti restaurant.
After that, he spoke about using Market Research in investigating the above factors. The first was the determination of the market need for the product or service and how to go about it. Finally, Mr. Alohaly discussed the importance of the linkage between Marketing and Operations.
The lecture is part of College of Business Executive Lecture Series to provide Alfaisal University students and guests from the business community the opportunity to learn from some of the country's leading executives and leaders as they talk about their experiences.  College of Business sponsors the weekly Executive Lecture Series to bridge the gap between the world of leadership and business education.