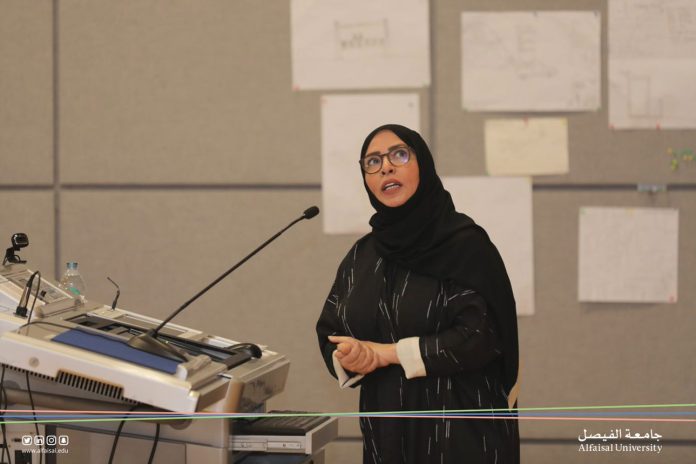 College of Business invited Ms. Sahar Jaber AL Homoud, Certified Trainer in Etiquette & Protocol Procedures and also a Certified Trainer in Corporate Social Responsibility. Ms. Sahar worked as public relations and communication representative in Saudi Aramco from 2001 until 2019 and she is still a member of women in business in Saudi Aramco since 2013. She is a board member of Herfah Association since 2018 and a board member of women community development committee in Riyadh (Emara Al Riyadh) since 2015. Ms. Sahar holds a Bachelor of Science, Botany/Microbiology from King Saud University and a Certificate one-year Program Advanced PR and Communication from Michigan State University.
The lecture titled "How will you be a good Ambassador for the University" was presented to the students of College of Business. The presentation took place on Wednesday, September 29th, 2021.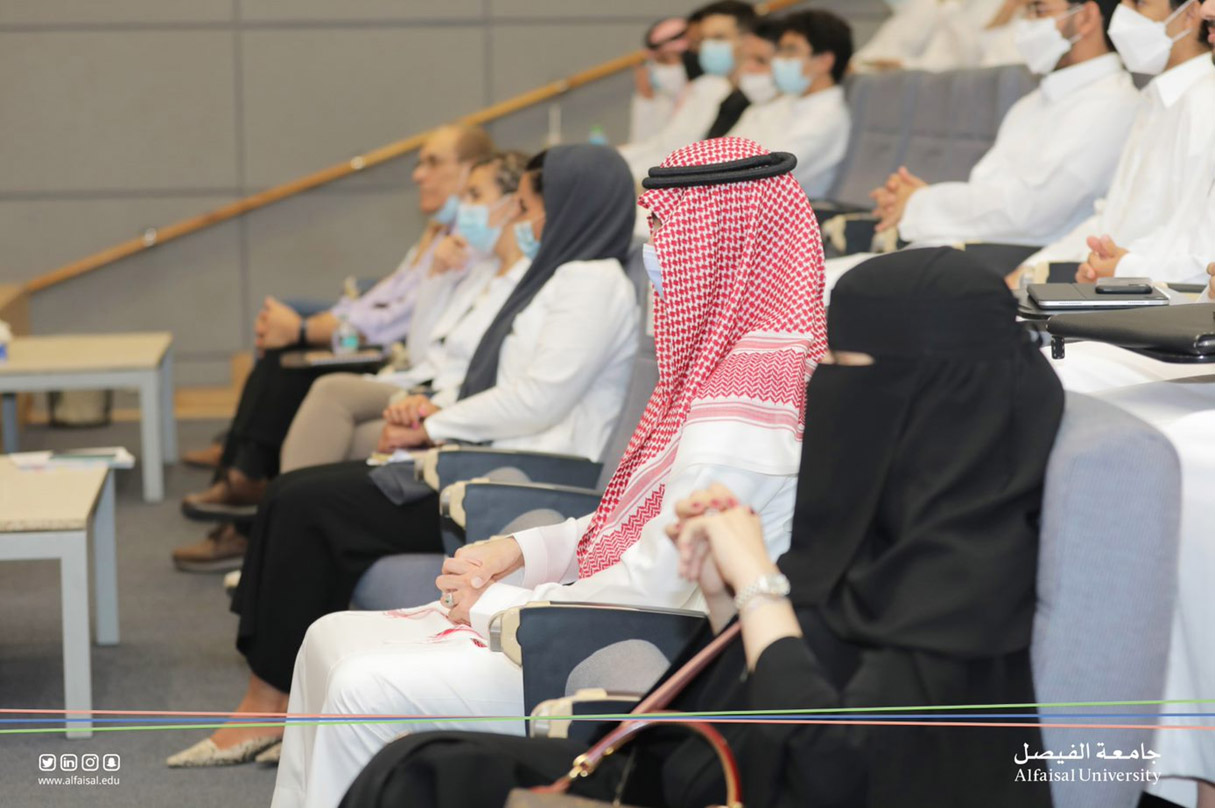 Ms. Sahar started the lecture by explaining the difference between etiquette and protocol. She emphasized that protocol is an important part of diplomatic practice linked with history, royalty, culture, and language. She explained the importance of first impressions and how handshakes act as a means of communication when meeting someone for the first time. A strong handshake suggests confidence.
She then spoke about being a good listener and the importance of body language in Communication. She emphasized that smiling and maintaining eye contact is very important with shaking hands. It shows you have confidence and assurance.
The lecture is part of College of Business Executive Lecture Series to provide College of Business students and guests from the business community the opportunity to learn from some of the country's leading executives and leaders as they talk about their experiences.  College of Business sponsors the weekly Executive Lecture Series to bridge the gap between the world of leadership and business education.