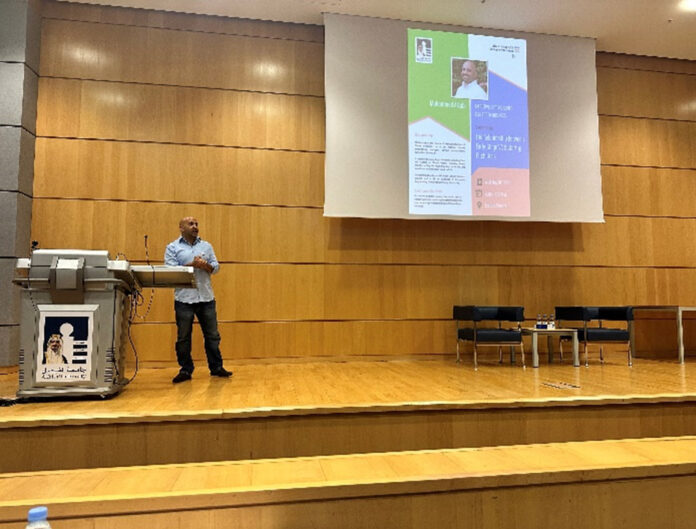 College of Business invited Mr. Mohammed Alzubi to be part of CoB's Executive Lecture Series. Mr. Mohammed is the Founder & Managing Partner of Nama Ventures.
The lecture titled "Early-Stage VC & Startup Pitch Deck" was presented to the audience and College of Business students. It took place on Wednesday, May 10, 2023, in the Lecture Theatre (F) from 12:00 to 12:30 PM.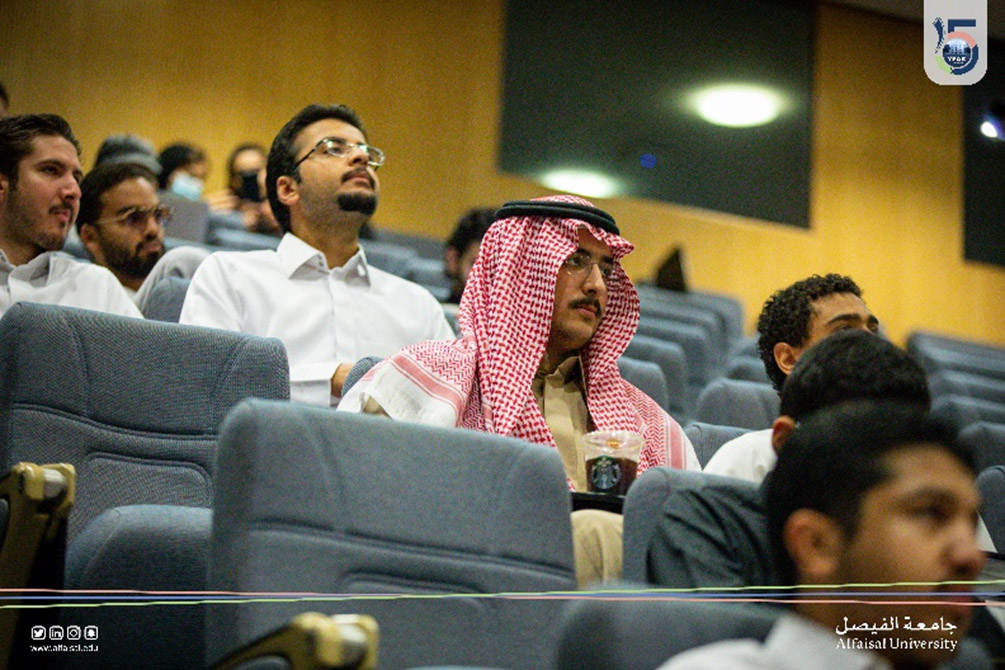 Mr. Mohammed started the lecture by mentioning that Startup businesses are in its peak in Saudi Arabia, many startups can be mentioned as examples, ie. Sallah, Uber, Kareem and many others. Then he discussed the concept behind Venture Capital. "Higher risk, higher return". For example, 100,000 SAR investment in Kareem, returned to be 36 million.
Then he covered the Angel Investors; Family, Friends or/and fools. Angel investors those invest in the idea. An idea to become a successful business needs to find a problem, then suggest a solution, then form a team with complementary skills.
The lecture is part of College of Business Executive Lecture Series. It provides Alfaisal University students and guests from the business community the opportunity to learn from some of the country's leading executives and leaders as they talk about their experiences.  College of Business sponsors the weekly Executive Lecture Series to bridge the gap between the world of leadership and business education.