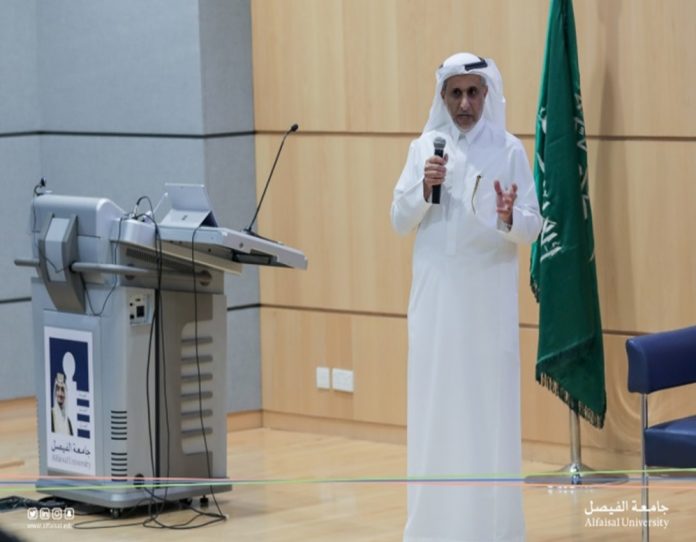 College of Business invited Dr. Abdullah Sulaiman Al-Amro to be part of the college's Lecture Series. Dr. Abdullah is the Founder and Managing Director of Maharah Human Resources Company. Dr. Abdullah is Physician by training and completed his postgraduate training in University of Ottawa and McGill University. He became the first Saudi Radiation Oncologist in 1995. For the past 25 years, he had many leadership positions, which include and not limited to Head of radiation oncology , Director of Outreach, Executive Director of Health outreach and business affair, Director of the Cancer Center at King Faisal Specialist hospital and research Center , and Founder and Chairman of Saudi Cancer Society. He was the first CEO of King Fahad Medical City. He is a member of many Committees, published many scientific papers and chapter in books, and gave many key notes speeches on that subject.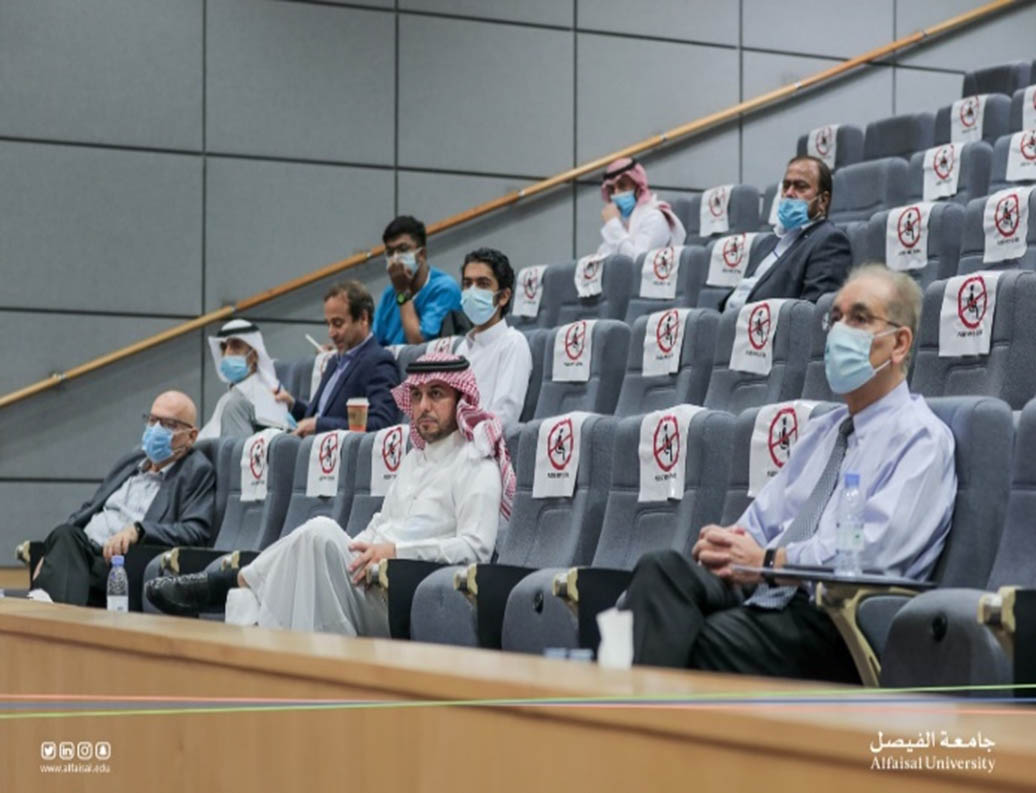 The lecture titled "FOCUS" was presented to the students of College of Business. The presentation took place on Wednesday, October 28th,2020 in the Lecture Theatre (F) and over 130 students attended on Zoom.
Dr. Abdullah started the lecture by defining the word focus, (F) Find your goal (O) Organize your path (C) Communicate your vision, (U) Understand the risks and (S) Stick to it. He explained these milestones and provided examples for each. The way to organize your thinking and organize your path are essential to achieving your goals. Also, he emphasized the principle, "if you want to achieve your goals, you have to communicate your goals".
He then spoke in detail about defining and creating visions. He gave different examples including one from the Seerah of Prophet Muhammad (PBUH) in Ghazwat Al-Khandaq. Dr. Abdullah concluded the lecture by speaking on the challenges to achieve goals and he emphasized that every failure can be a step to success.
The lecture is part of College of Business Executive Lecture Series. It provides College of Business students and guests from the business community the opportunity to learn from some of the country's leading executives and leaders as they talk about their experiences.  College of Business sponsors the weekly Executive Lecture Series to bridge the gap between the world of leadership and business education.