Having clocked 60 visitors in its first book discussion, MBA Book Discussion Series is building fascinating discussions about Economic Themes throughout the first semester in 2021.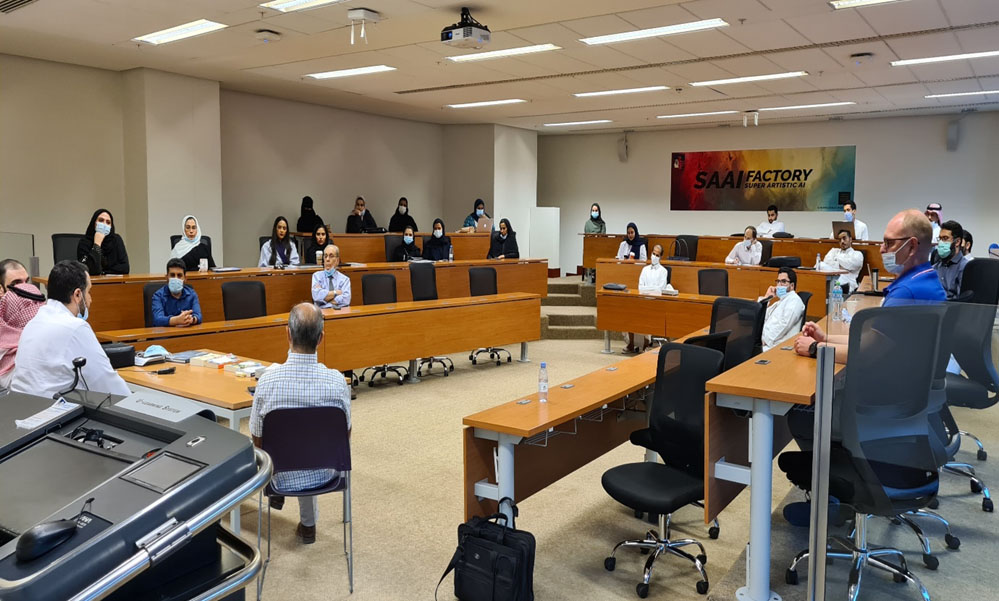 The first MBA Book Discussion Series is putting on a critical show in discussing the book "Shaping the Fourth Industrial Revolution" by 4 MBA students with Dr. Necati Aydin Professor of Economics in the Finance Department at College of Business. The Discussion took place within AU campus on October 3rd, 2021.
Prof. Necati and the MBA students started the discussion by giving an overview of the previous industrial revolutions throughout the history. In addition, we are on the verge of a technology revolution that will drastically change how we exist, perform, and interact with each other. The shift will indeed be beyond anything society has ever seen in terms of magnitude, depth, and intricacy. We do not anticipate how everything will play out; however, one point is certain: the reaction must be integrative and extensive, encompassing all international political participants, from the government and business to academics and society.
Technology produces a new revolution; it is an external threat across people that has huge influence. We are all accountable for its influential progress through the actions we take as individuals, customers, and shareholders on a regular basis. As a result, we must use the chance and leverage we ought to shape the Fourth Industrial Revolution and steer it to a tomorrow that represents our shared values and goals. The Fourth Industrial Revolution, current version, may certainly have the ability to "robotize" humans and thereby strip us of our life and passion. However, when combined with the greatest side of human experience, sympathy, and commitment, it has the potential to raise the quality of life for mankind with a multitude of new and ethical awareness; thus, it is our mutual responsibility to ensure its success.
The MBA Book Discussion Series is part of College of Business events to provide Alfaisal University students and guests a space and a structure to align around a shared goal of an effective community in both aspiration and practice. College of Business sponsors the monthly Executive Lecture Series to bridge the gap between the world of leadership and business education.