December 28, 2022: Our College of Pharmacy 6th year students Nada Salaas and Reem Abumostafa are the 1st place winners in IHOP 2022  Poster competition (interns/residents' category)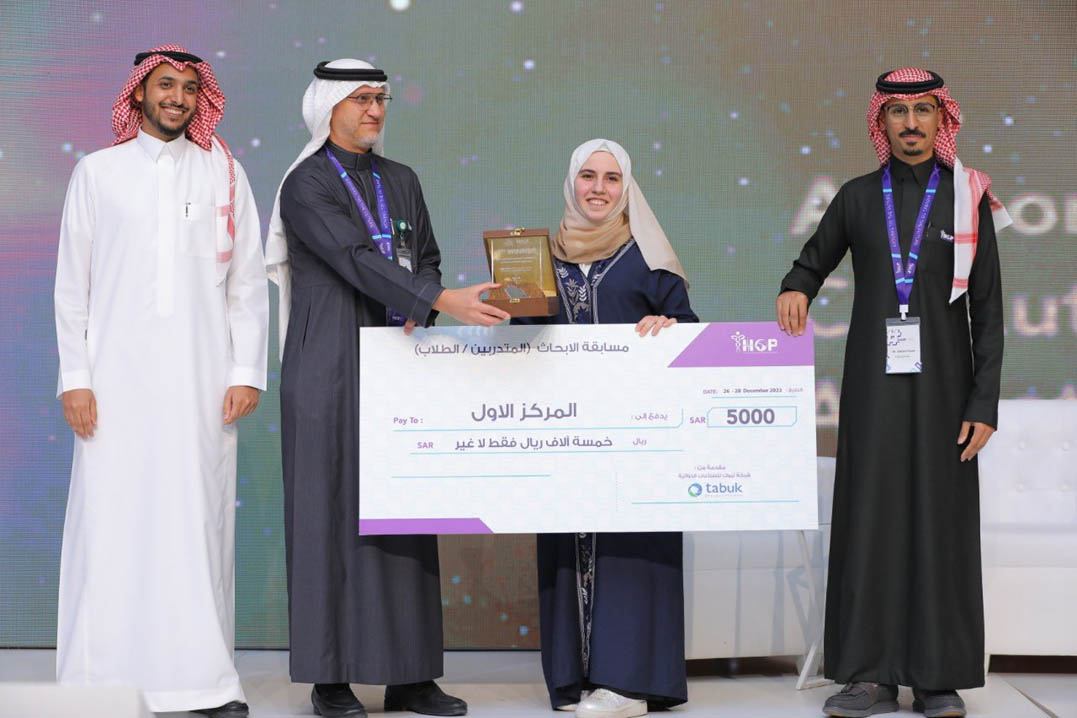 They won this award for their poster "Discovery of a novel Mpro inhibitors as a therapeutic candidate for COVID 19" and were supervised by Alfaisal University Professor of Drug Design and Medicinal Chemistry Prof. Mohammed Khanfar.
The innovative insights on Hospital Pharmacy Practice (IHOP 2022) Conference was conducted from 26 – 28 December 2022, under the theme of "Moving the Future". The conference had workshops, lectures, panel discussions, different challenges & competitions for research and clinical practice. It was organized by the Ministry of Health, under the patronage of H.E. Fahad bin Abdul-Rahman Al-Jalajel, Minister of Health of Saudi Arabia.