With the ongoing  COVID-19 pandemic, there is an increasing pressure on hospitals to ensure that all outpatients receive their prescriptions and refills on time, especially for those who live in a different city/area than their hospital as patients with no emergency symptoms are advised by many hospitals to stay at home for their own safety.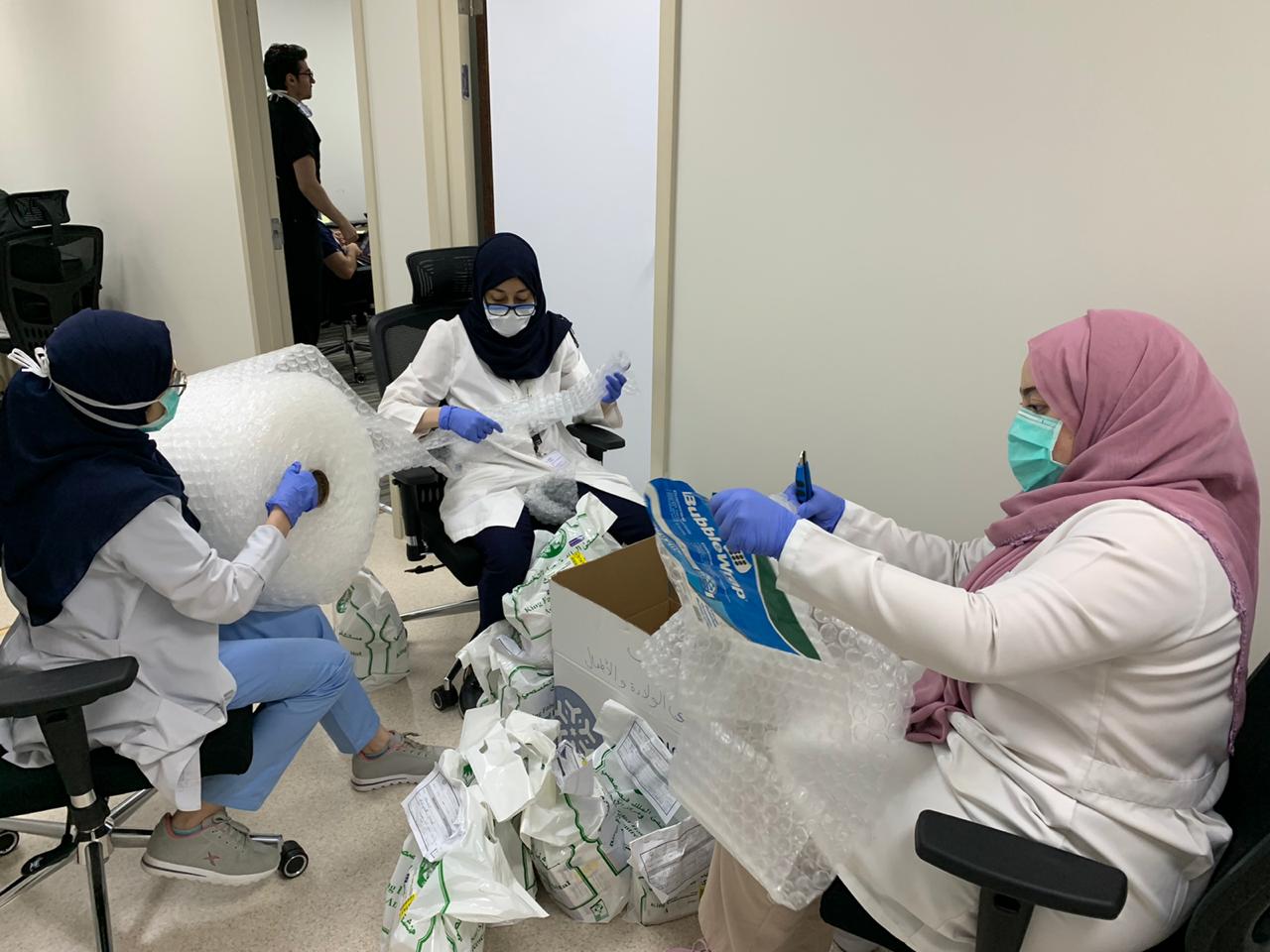 When the pharmacy division at KFSH&RC requested volunteers to help with filling and preparing prescriptions to be shipped around the country, the college of pharmacy students at Alfaisal University responded quickly wanting to help out in any way possible during this pandemic.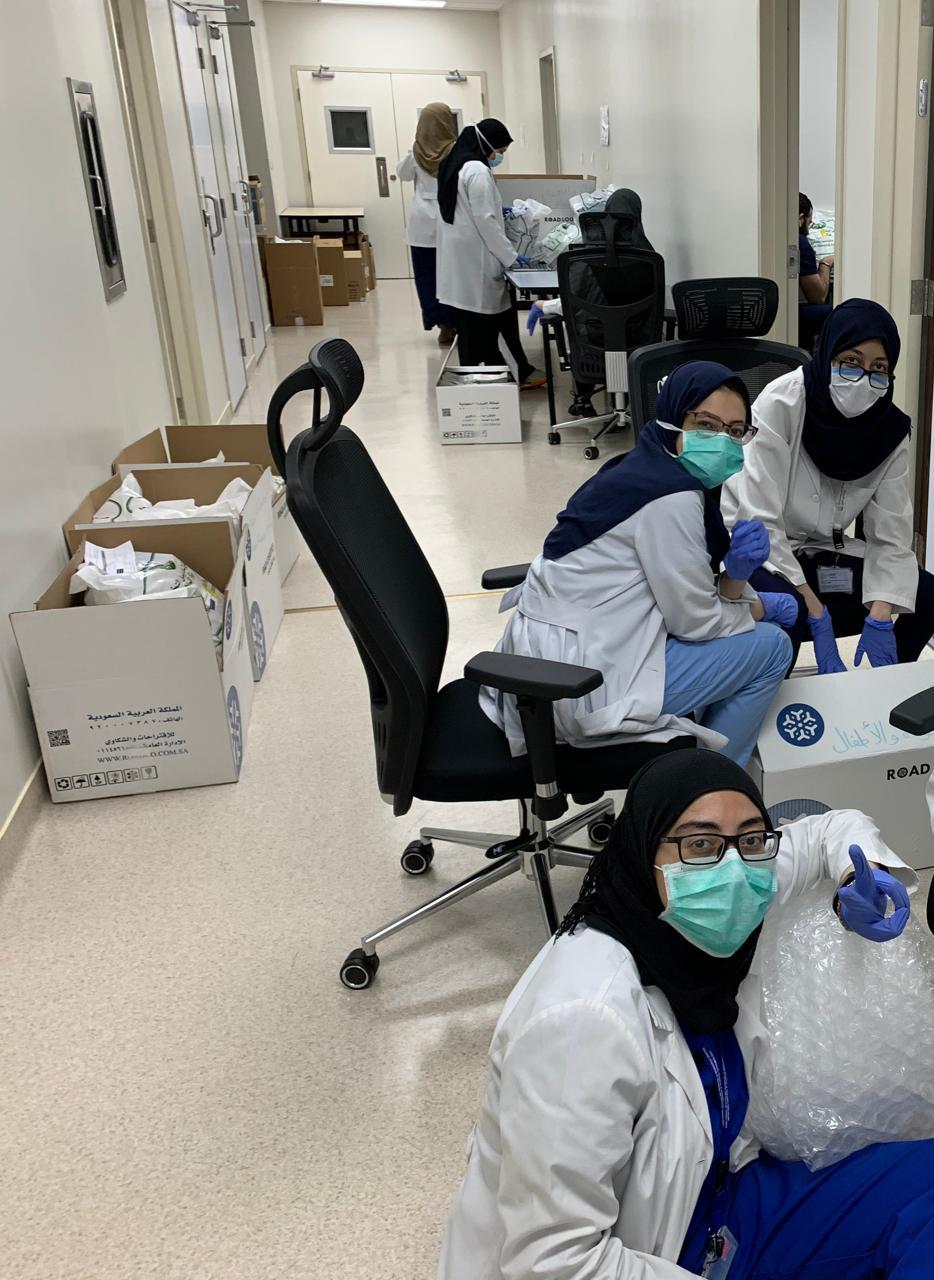 Under the suprvision of Dr Solaiman Alhawas (Pharmacist, KFSH&RC), 9 of the college of pharamcy students have volunteered to help. They were able to prepare 400 prescriptions that were shipped to 27 different cities in Saudi Arabia.
Students are: Areej Abumostafa, Reem Abumostafa, Arwa Ahaj Issa, Abdelkareem Arrowsmith, Lamya Alzahrawi, Loubna Kashlan, Aysha Al Massri, Maram Sharaby and Noureldeen Garaween.
This is not unusual from our students as they have always shown a high sense of responsibility towards their society. We wish them all the luck and success in their professional life.