In a groundbreaking initiative, the Dimensions' Game Innovation Center recently organized a 40 hrs XR (Extended Reality) Bootcamp in collaboration with Saudi eSports Federation (SEF), drawing participants from a myriad of backgrounds and expertise. This event was a testament to the center's commitment to fostering innovation and collaboration in the realm of extended reality.
Spanning two weeks in July and August, it offered intensive training that served as a melting pot of ideas, expertise, and innovation.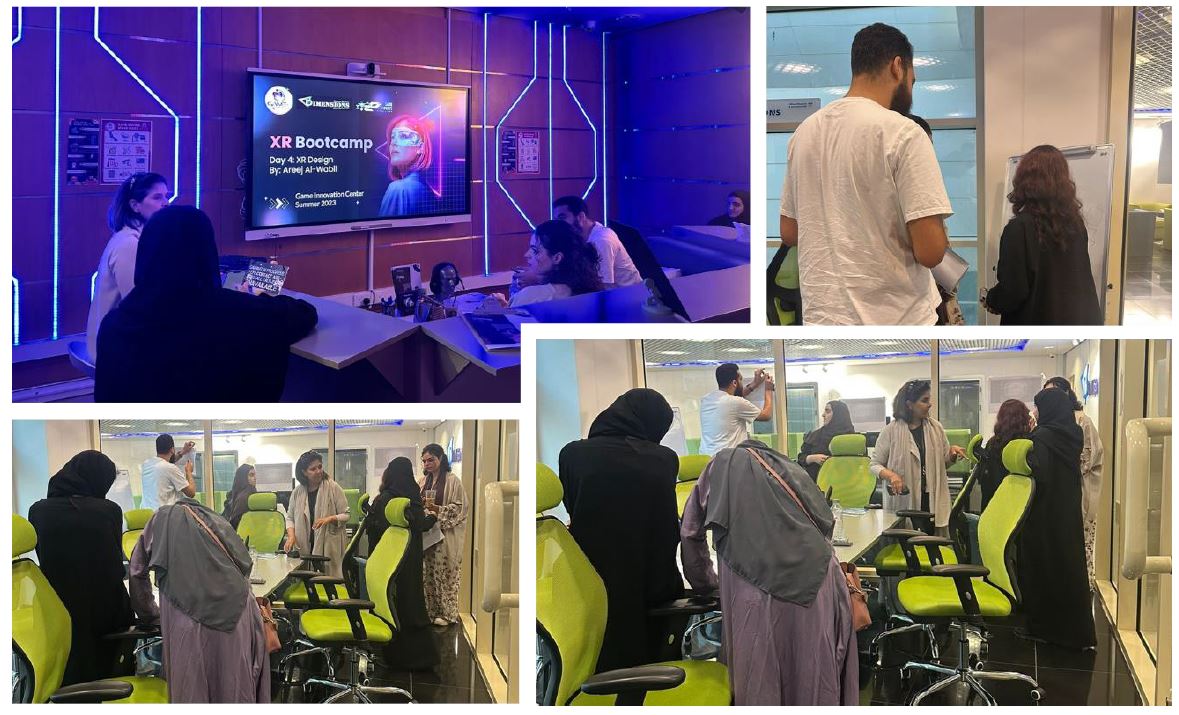 The diverse group of participants included students and employees from Alfaisal University,
winners of the recent gameathon, and professionals from various fields. Notably, these
professionals hailed from domains as varied as Engineering, Science, and Medicine, showcasing the interdisciplinary nature of the bootcamp.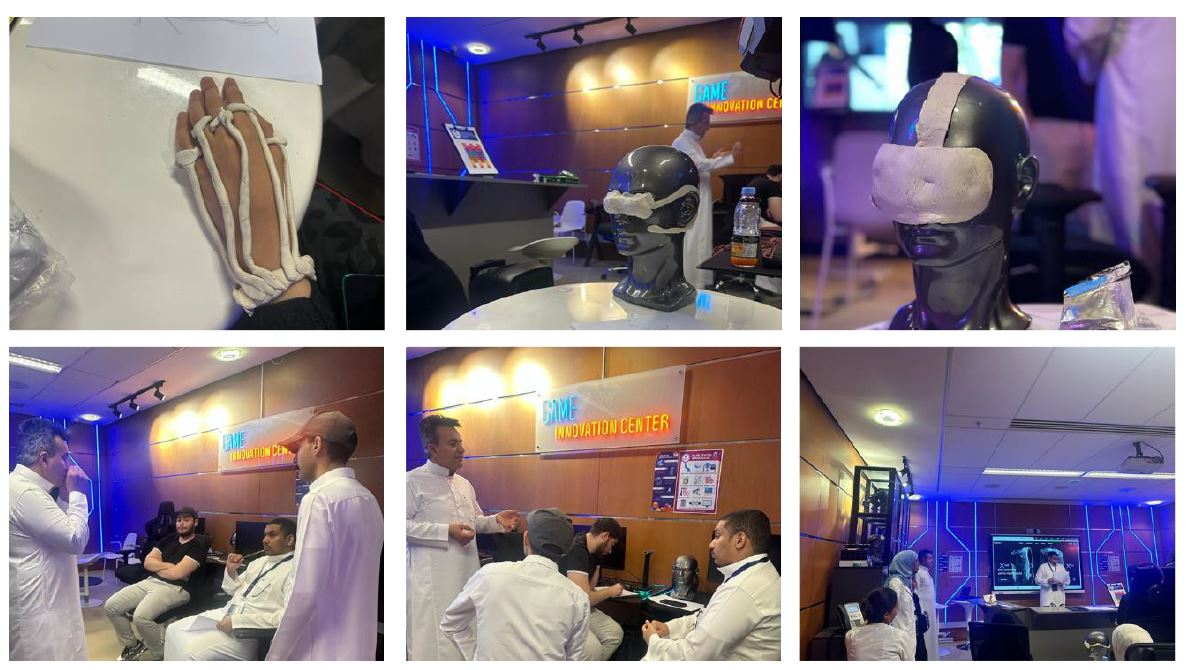 Leading the bootcamp and guiding the participants through this immersive journey were three esteemed faculty, with long experience in Extended Reality, hardware, design and development, Dr. Areej Alwabil, Eng. Hoda Elsayed and Eng. Ahmed Hamidalddin. Their combined knowledge and experience provided participants with a holistic understanding of XR and its potential applications. The bootcamp offered a series of sessions, workshops with hands-on practice and planned project hours for joined teams. A special thanks to all faculty: Dr. Areej Alwabil, Eng. Hoda Elsayed and Eng. Ahmed Hamidalddin and to Ms. Yasmin Mussa, program coordinator and Dr. Tarek Mokhtar, Director of Dimensions Startup Studios (SparkTank, INVENT, Game Innovation Center, IMAGINARIUM) of the Office of Research and Innovation" for all support and for their contribution to the success of the XR bootcamp. An extended sincere appreciation for the endless support to Dr. Yousef Alyousef, the Vice President for Graduate Studies, Research & Innovation.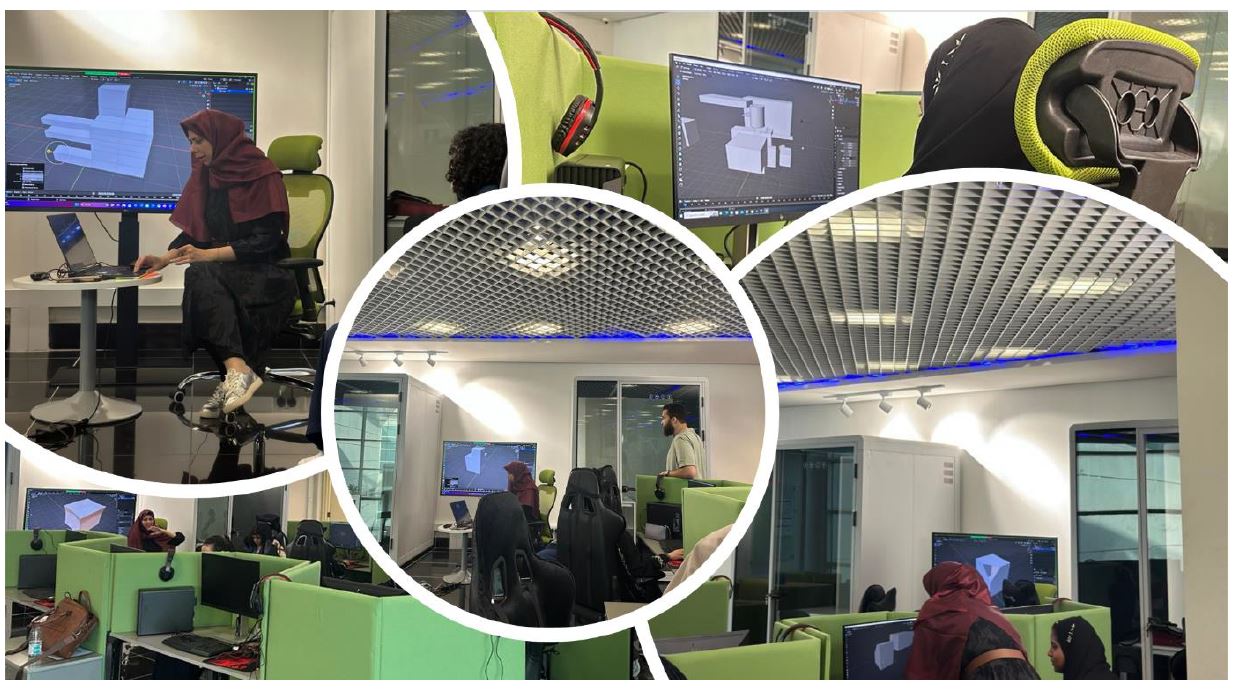 During the bootcamp, participants learnt about various XR technology and explored the
hardware design and software aspects of building XR application on VR headsets and they were able to dive into 3d modelling realm to prepare VR environment assets and apply various animation tactics to their designs. They explored different tools including Unity, Unreal Engine and Blender and various other toolkits and assets for interaction with VR headsets.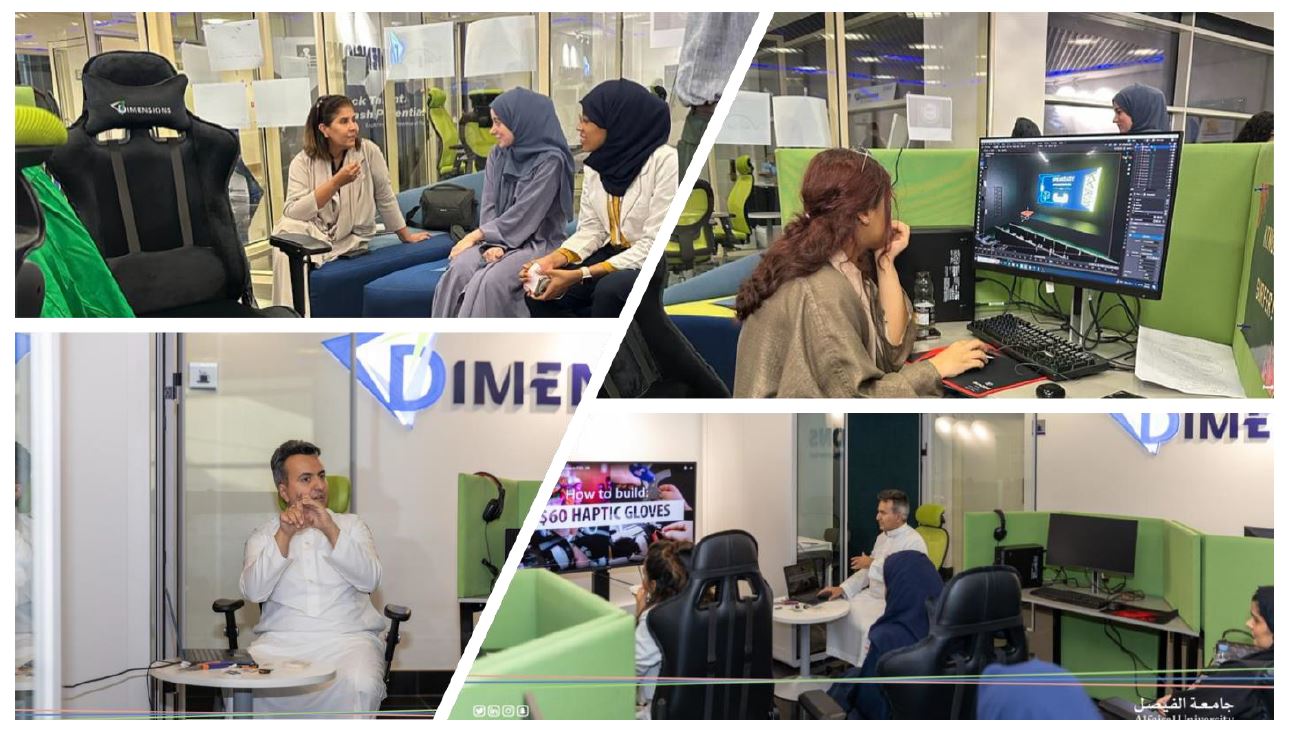 With 36 registered participants, the bootcamp was a buzzing hub of ideas & innovation.
Throughout the bootcamp, attendees were engaged into productive discussions, hands on
activities that helped them brainstorm, and work diligently to bring their visions to life.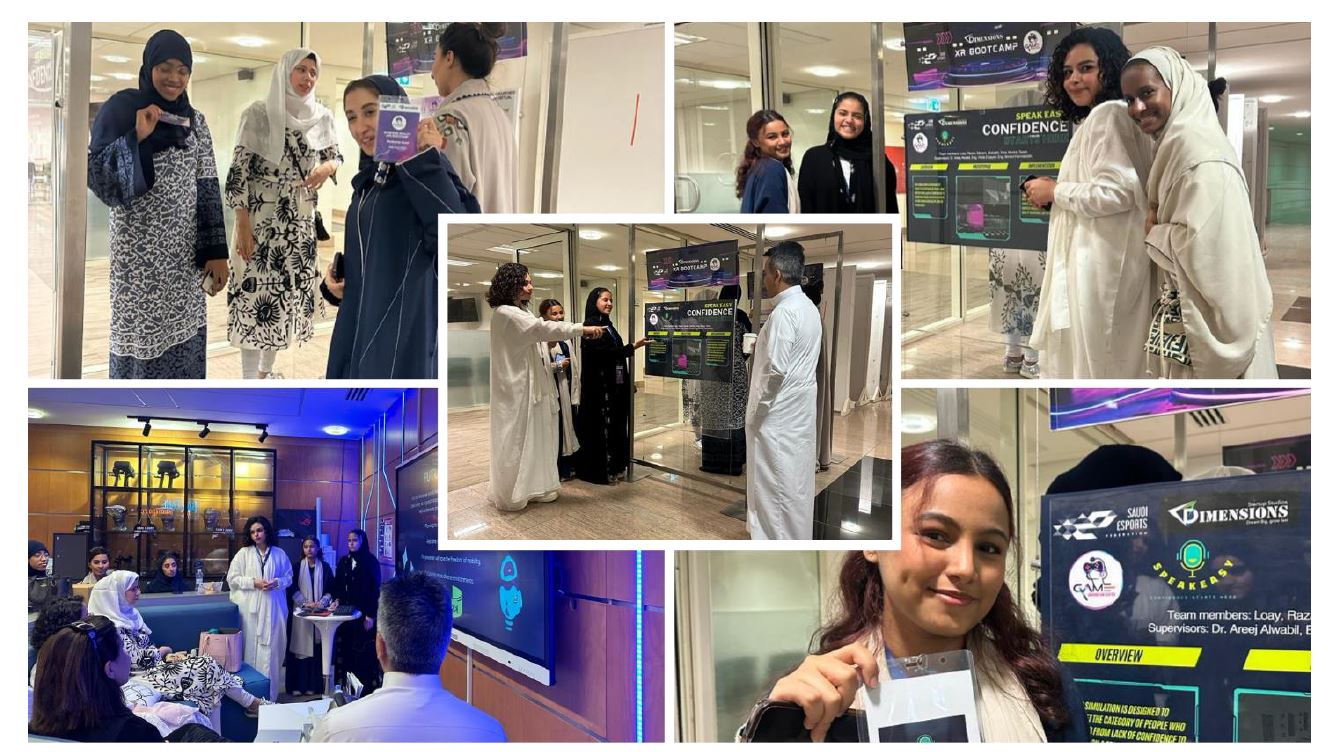 The culmination of their efforts resulted in three impressive projects, accompanied by detailed posters that showcased their work. The teams passed phase 1 successfully reflecting their projects' initial prototypes and are now preparing for phase 2's final product reveal and gaining intellectual property.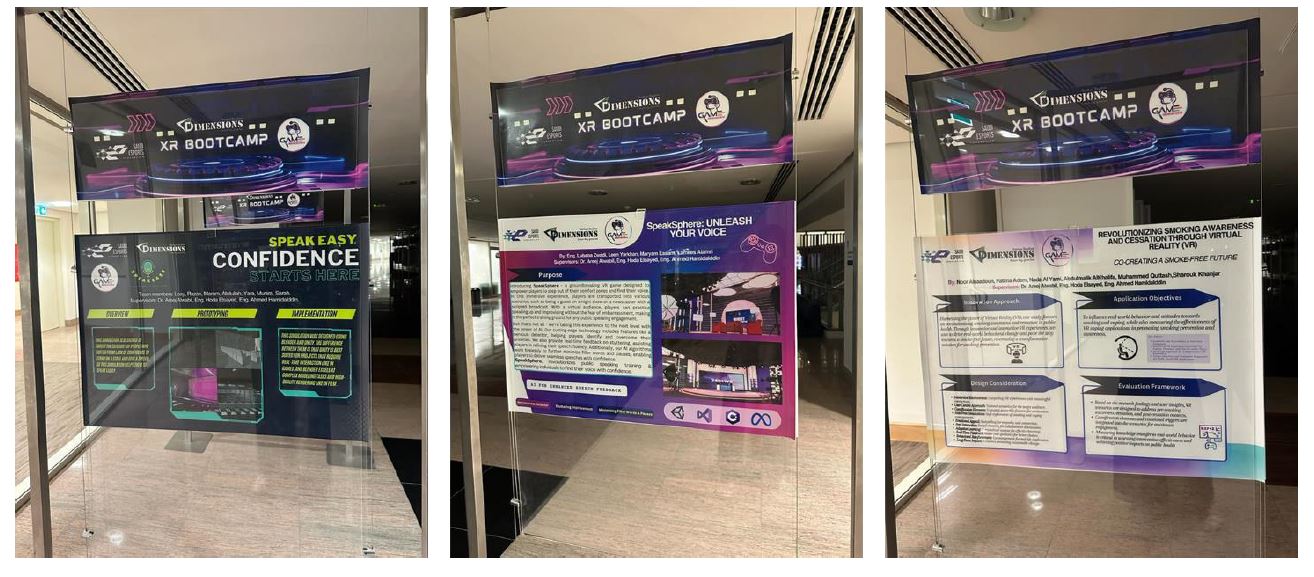 The success of the XR Bootcamp underscores the importance of interdisciplinary collaboration in pushing the boundaries of technology and innovation. It also highlights the Dimensions' Game Innovation Center's role as a catalyst for change, bringing together individuals from different walks of life to create, innovate, and inspire.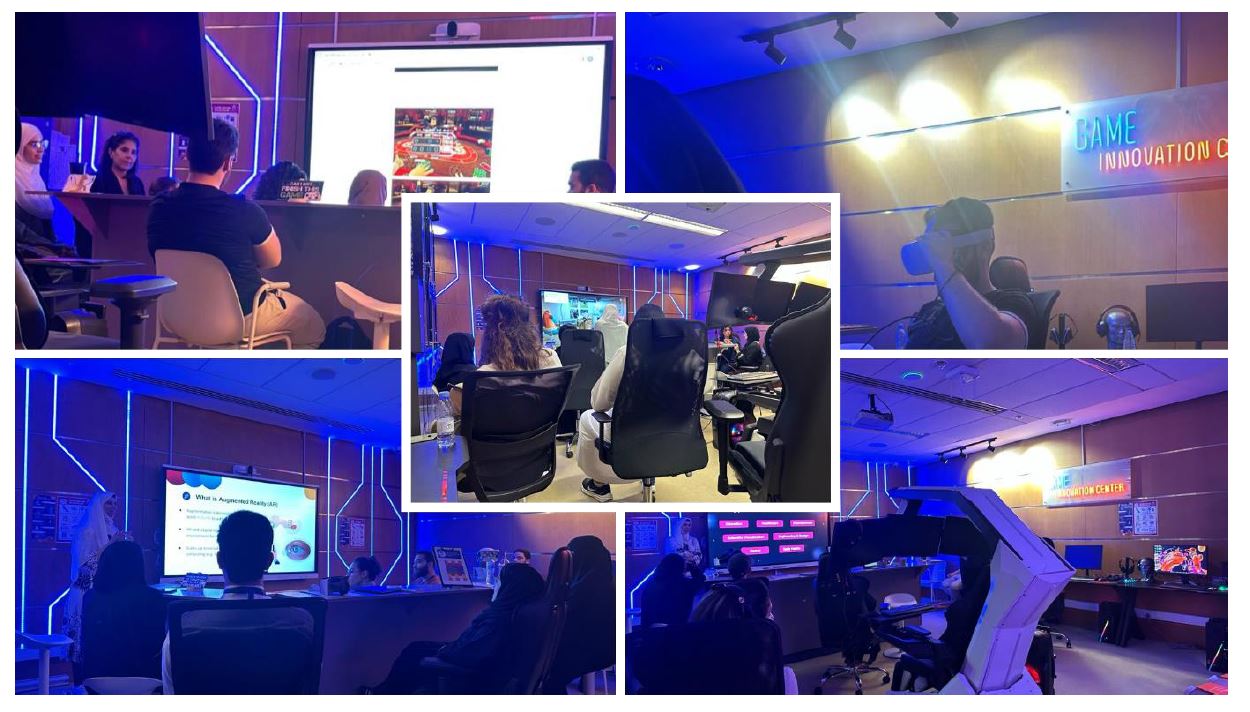 As the world of XR continues to evolve, events like the XR Bootcamp play a crucial role in shaping its future. The Dimensions' Game Innovation Center, with events like these, is not only nurturing the next generation of XR professionals but also setting the stage for future technological breakthroughs. With the success of this event, the Dimensions' Game Innovation Center has set a precedent for future initiatives, promising a brighter future for XR enthusiasts and professionals alike.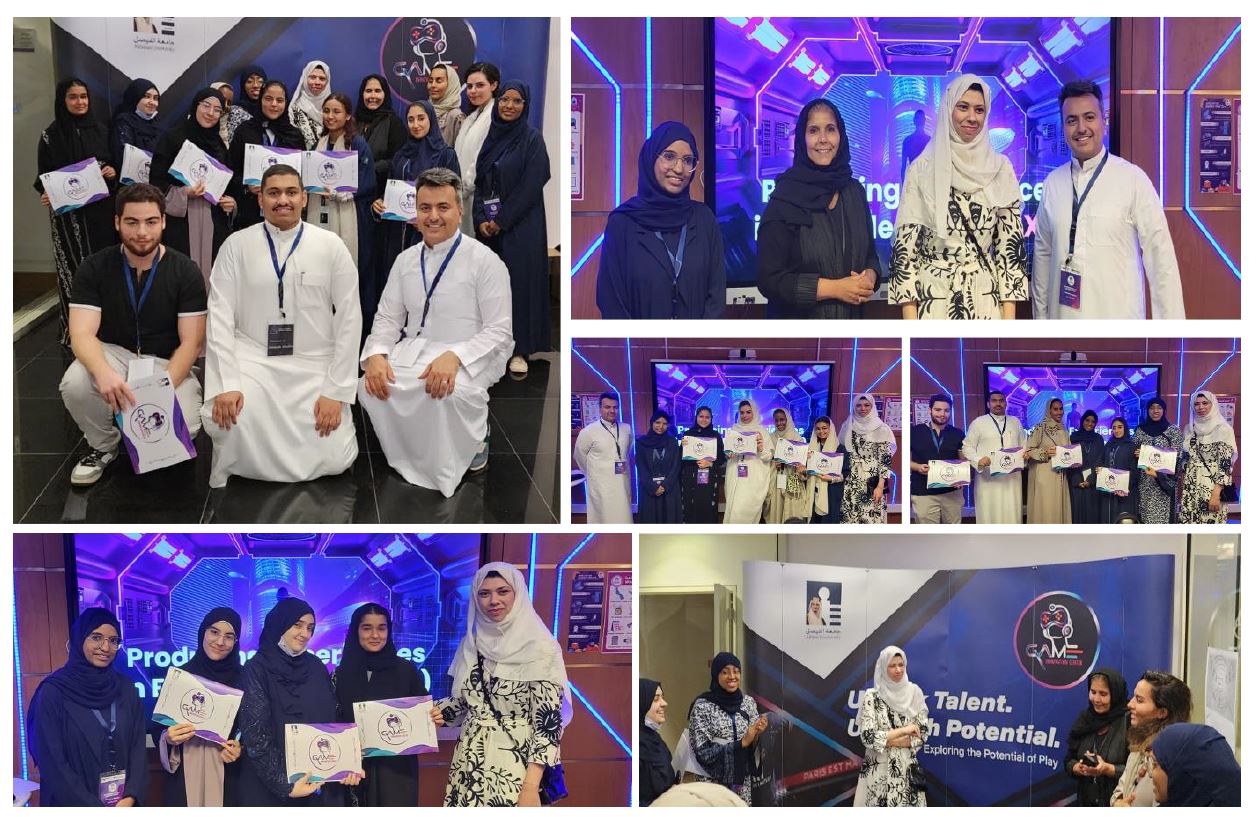 For more information about the Dimensions' Game Innovation Center and its upcoming events, visit https://coe.alfaisal.edu/en/game-innovation-lab or email us at gamelab@alfaisal.edu