The Operations and Project Management Department organized a field trip to Almarai Central Processing Plant for a group of 70 undergraduate students from the College of Business, led by Dr Rahma Lahyani. Almarai's state-of-the-art machinery and practices produce high-quality and diverse dairy products, including 4 million liters of milk daily (averaging 40 liters per cow per day, double the European average) and 39,000 daily quality tests to ensure a quality you can trust.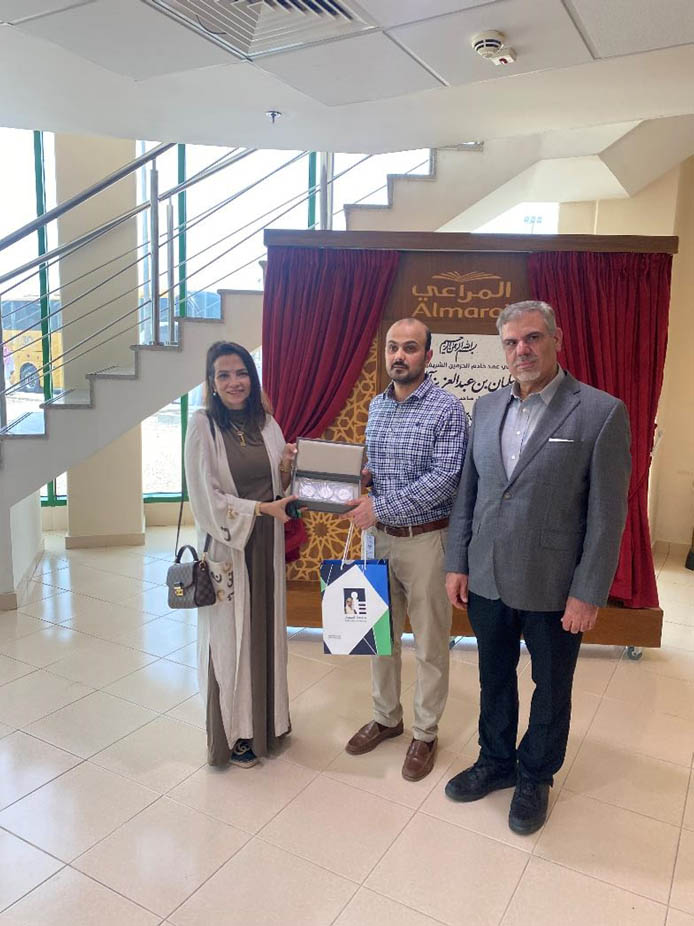 The students were divided into two groups and taken to the production plant and auditorium. The plant manager explained Almarai CPP3's production, organization, and established quality culture to the first group. Meanwhile, Almarai managers conducted a questions and answers session on quality control tests and other operations management concepts with the second group.
The trip was an incredible learning experience for the CoB students. It provided them with a firsthand opportunity to understand how manufacturing companies like Almarai make decisions on quality management. The insights gained from the visit were invaluable for our students' understanding of improvement practices, control practices, quality tests, certification/inspection practices, team building, and other aspects of quality management in a real-world setting. It also demonstrated how operations management concepts taught in class are implemented and applied in world-class Saudi manufacturing companies.