Over 100 students from the 2023-24 MBA batch gathered on the 30th of October for an exciting book discussion on Erik Angner's work, "How Economics Can Save the World". This was the first of three meetings planned as part of the ongoing Annual MBA Book Discussion Series, coordinated by Dr. Necati Aydin, Professor of Economics at Alfaisal University. Dr. Necati presents these discussions as a unique bonus activity for students to "delve deeper into the themes of the book and engage in vibrant intellectual exchanges". He believes reading and discussing books to be the most profound of human experiences and hopes to instill the same enthusiasm in his students through this activity.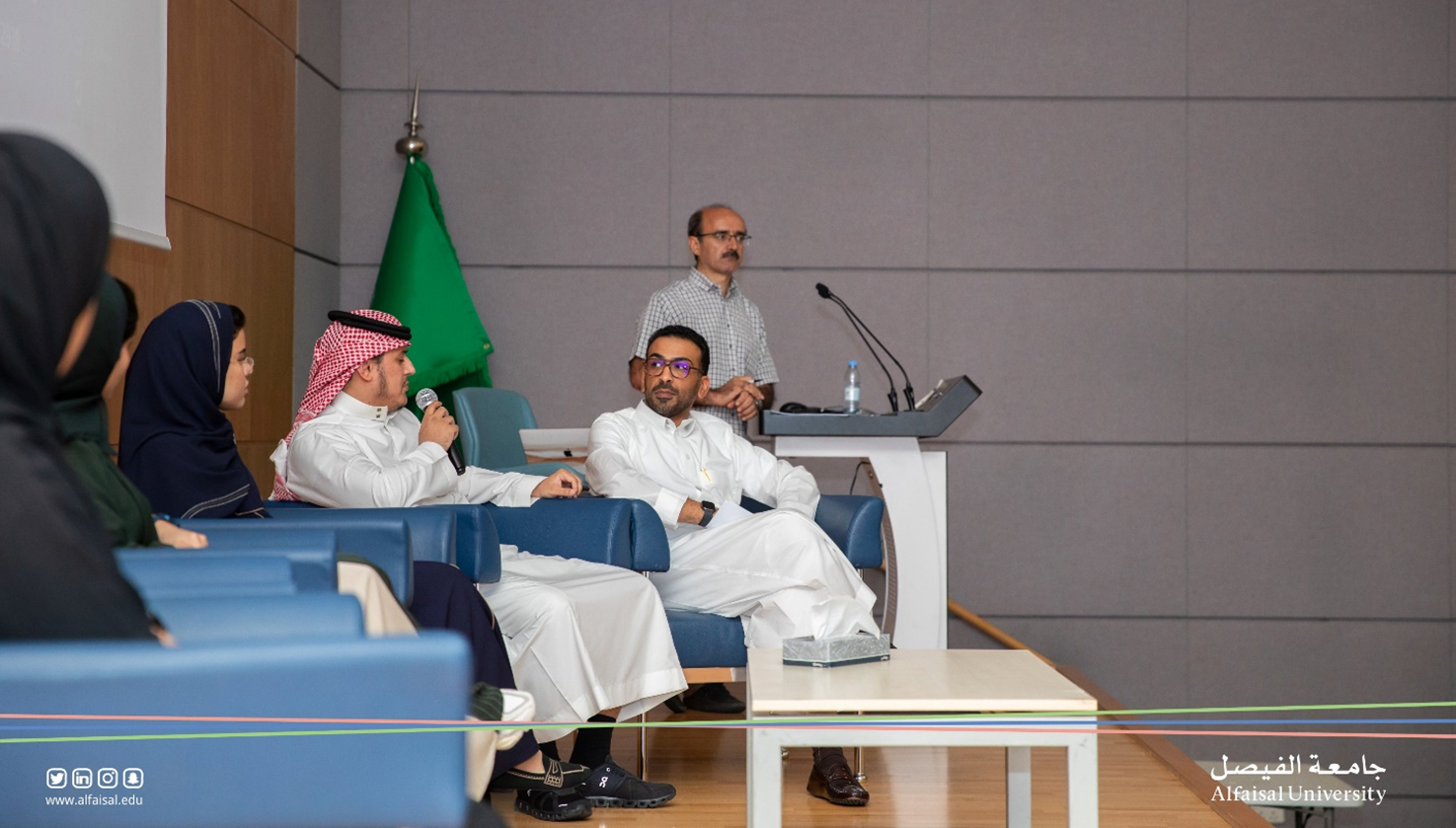 The first book discussion kicked off with an immersive Kahoot competition, students answered questions from the book and the top five scorers went on-stage for the second part of the session, an enriching panel discussion to further discuss the book. The books selected for the series discuss fundamental economic concepts and theories, each in different contexts. The panel discussion centers around these fundamental concepts- panelists share their opinions and thoughts, if they agree or disagree with the contexts presented in the books, if it challenged any preconceived notion and provided any key learnings and takeaways.
Initiatives such as the MBA book discussion break away from the traditional classroom setup and broaden student's mind, ignite curiosity and encourage deeper reflections, critical thinking, considering multiple perspectives and foster social connection.