With great pride, Alfaisal College of Medicine is proud to announce that two of the posters  presented at the Pediatric Research Day by its 4th year medical students have ranked as the first and second prize winners, out of a total of three posters presented at KFSHRC on February 3, 2019.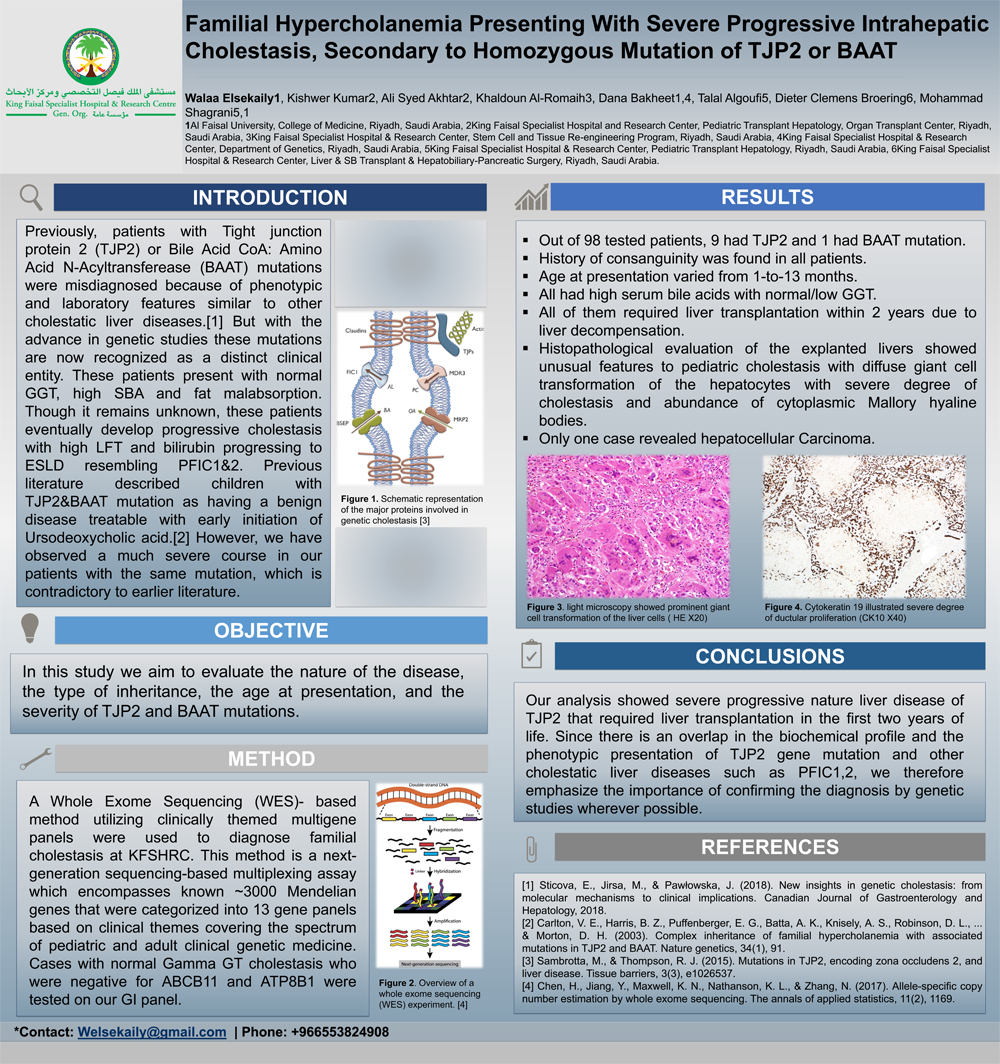 The presented work has been supervised by the Pediatric Hepatology team, represented by Dr. Mohammad Shagrani, in collaboration with the Genetics Department at KFSH&R
C, represented by Dr. Khaldoun Al Romaih and Dr. Dana Bakheet.
Ghadi Askar has won the first place for the research entitled: Long-term Disease Free Survival after Treating PFIC-2 Recurrence with Modified Protocol of Plasmapharesis, Intravenous Immunoglobulin, Rituximab and Immune Suppression Modification​.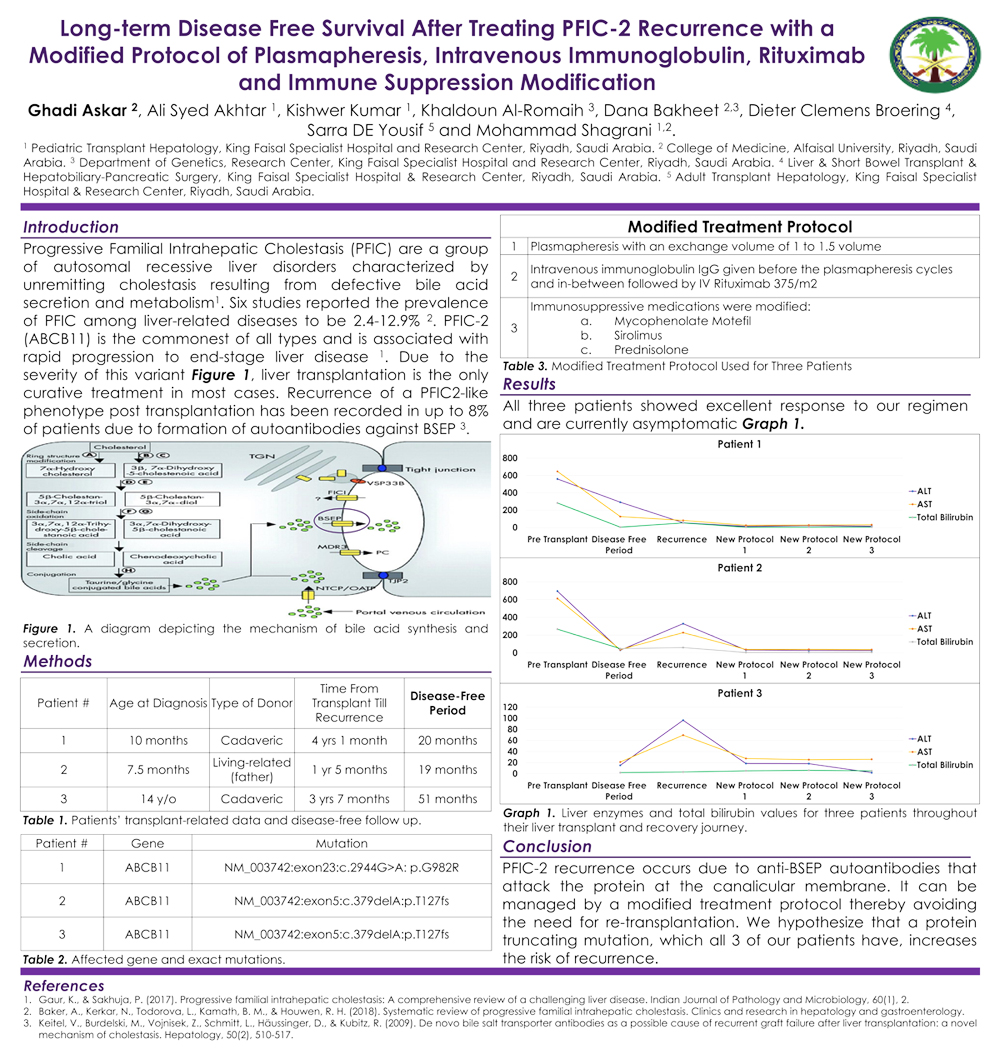 Walaa El Sekaily has won the second place for the research entitled: Familial Hypercholanemia Presenting with Severe Progressive Intrahepatic Cholestasis, Secondary to Homozygous Mutation of TJP2 and BAAT.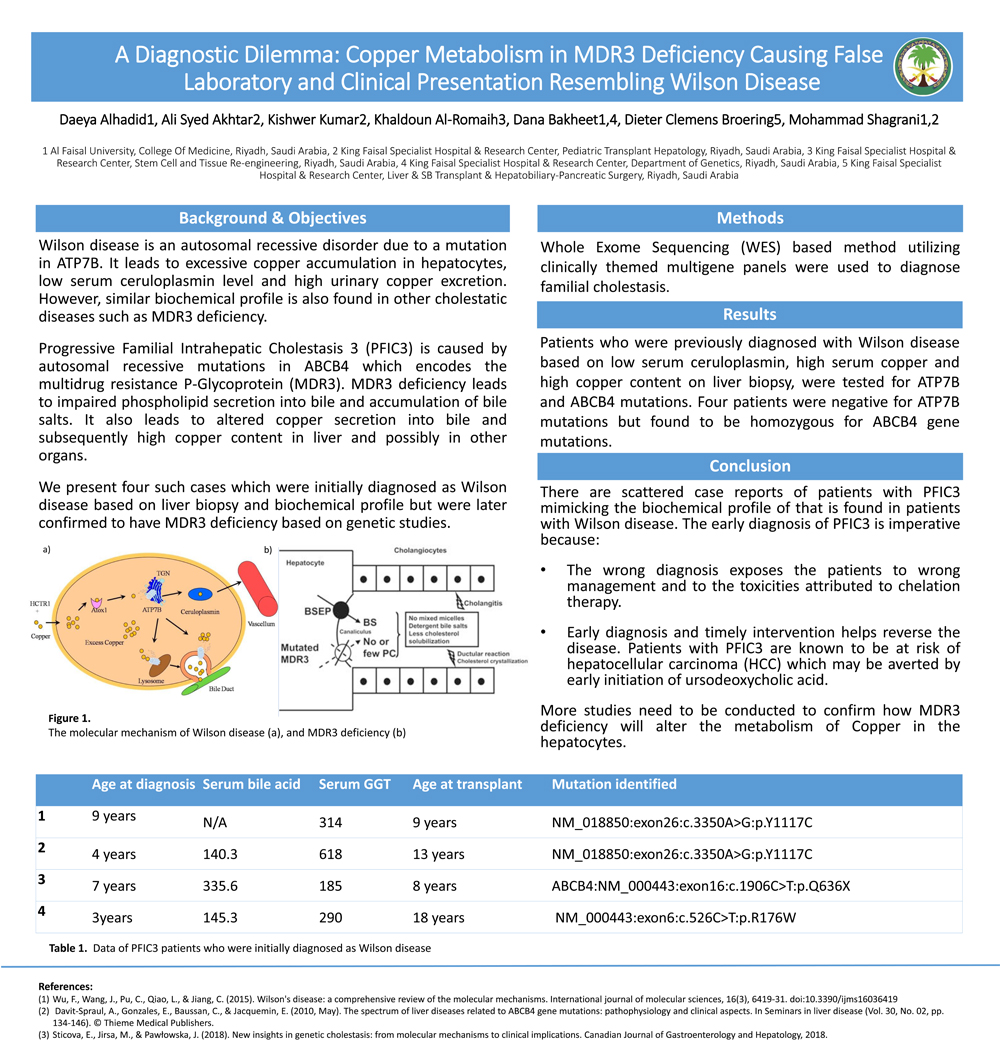 The third research project presented entitled: A Diagnostic Dilemma: Copper Metabolism in MDR3 Deficiency Causing False Laboratory and Clinical Presentation Resembling Wilson Disease, was presented by Daeya Al Hadid.
Also these titles will be written into manuscripts in the near future.
These same abstracts were sent to an international conference (ESPGHAN 2019) that the students will attend and will be sponsored by KFSH&RC and presented by Dr. Mohammad Shagrani from Pediatric Hepatology.
Congratulations to the whole research team and special thanks to Dr. Dana Bakheet and Dr, Khaled Al Kattan for their support. We wish you enjoy great achievements in the future!