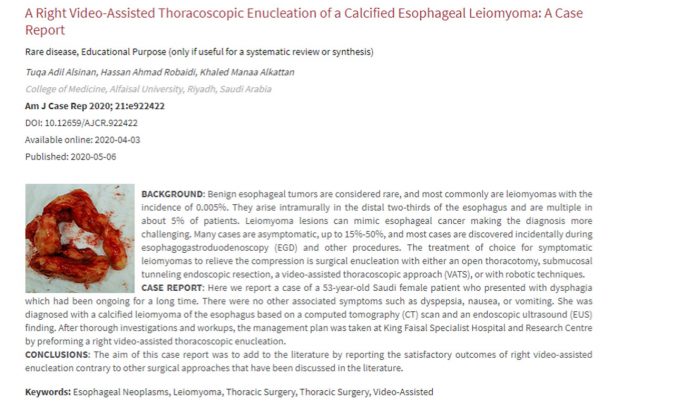 This case report, published in the American Journal of Case Reports on May 6, 2020 and submitted by a team from Alfaisal University, adds to the medical literature by reporting the satisfactory outcomes of right video-assisted enucleation of a calcified esophageal leiomyoma contrary to other surgical approaches that have been discussed in literature. The team included Prof. Khaled Alkattan, dean of COM, Tuqa Adel AlSinan, and Hassan Ahmad Al Robaidi.
Full details of the case report can be accessed through the following link:
https://www.amjcaserep.com/abstract/index/idArt/922422
Congratulations to all!