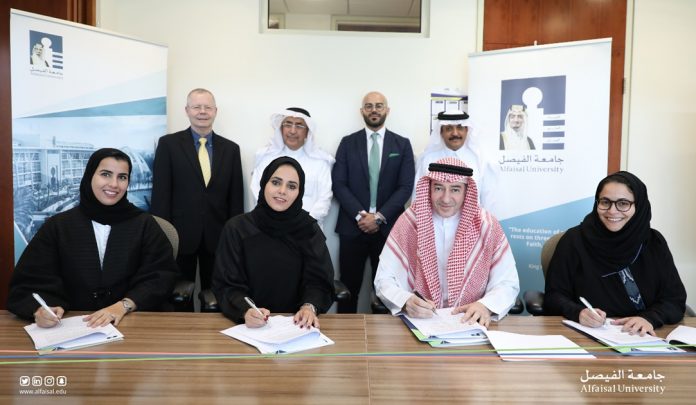 On Wednesday the 17th April, 2019, a four (4) way agreement was signed among the following parties; Suliman Saleh Olayan Foundation, Al-Muhaidib Social Foundation, Alfaisal University, and Dr. Lamis S. Solaim.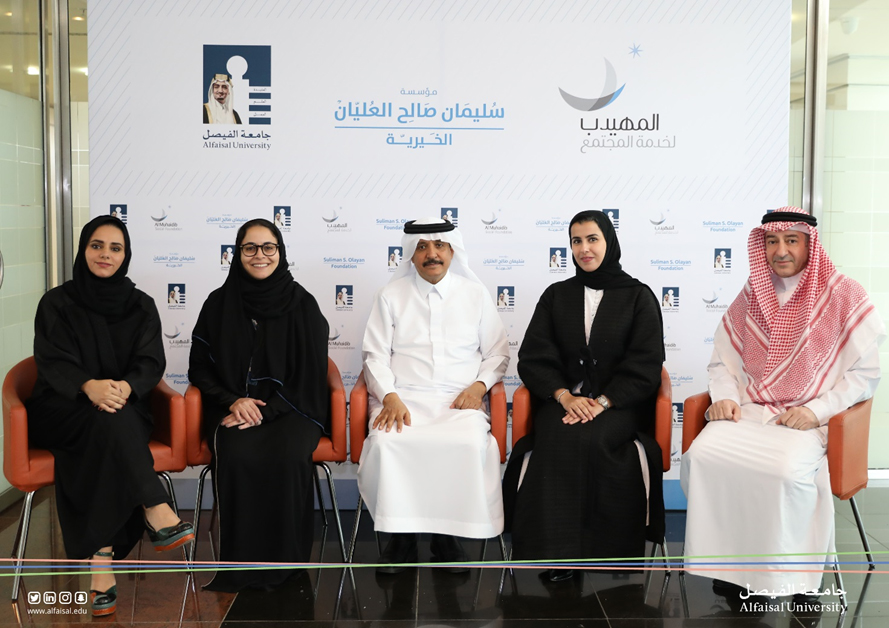 The purpose of the agreement is to establish A Child Mental Health Program with the aim of building capacity in child mental health care in KSA by training highly skilled workers. The funding of the program will be provided by SSOF and Al-Muhaidib Social Foundation with 75% and 25% sharing respectively. The program is spearheaded by Dr. Lamis S. Solaim and incubated by Alfaisal University under the guardianship of Professor Khaled Alkattan.
Mental Disorders carry the highest global burden of disease, only second to cardiovascular diseases. It is now documented that there is a high degree of continuity between child and adolescent disorders and that up to 50% of all adult mental disorder have their onset by adolescence. Unless children and adolescents with mental health needs are met with the appropriate interventions, their difficulties are likely to persist, diminishing their social and vocational prospects. Severe shortage of qualified mental health providers in the Saudi Arabia means that children in the Kingdom are deprived from scientifically validated, cost-effective approaches that can change the trajectory of their development. While the gaps are many, this initiative focuses on serving children with mild to moderate mental health needs by creating a solid training program that prepares local child mental health workers who are able to serve children and their communities in a professional and effective manner.
The goals of the proposed program are:
To increase the competency, diversity and professional skills of child mental health workers serving vulnerable children and families in different settings.
To increase the number of professionally skilled child and family service sector leaders.
To cultivate an interdisciplinary community that shares the goal of improving mental health care for children.
The project outcomes:
Create a two year part-time diploma in child mental health.
Train 40 mental health workers in the first three years.
Train Saudi faculty to take over after the initial three years of the program run out.