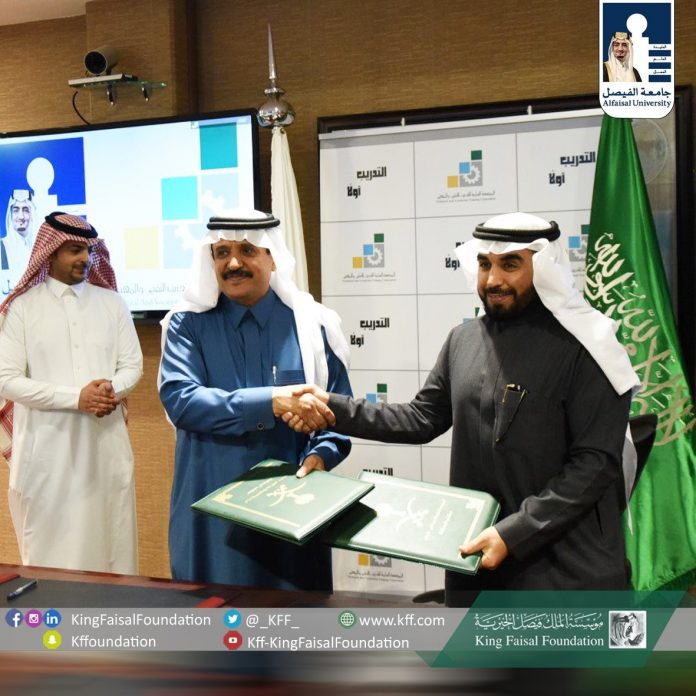 Alfaisal University signed a Cooperation Agreement with The Techinical and Vocational Training Cooperation in the field of research and scientific studies, aiming at complementarity between the Foundation and Al-Faisal University through joint cooperation frameworks.
The Agreement was signed by the Head of the Techinical and Vocational Training Cooperation Dr. Ahmed bin Fahd Alfuhaid, and the President of Al-Faisal University Dr. Mohammed bin Ali Al-Hiyaz.
Dr. Alfuhaid said that the agreement comes as a reflection of the leaderships directions regarding the cooperation between the educational and the training institutions in the Kingdom, supporting the policies of complementarity between them and activating the role of education policies in the Kingdom according to the National Transformation Program 2020 and the vision of the Kingdom 2030. " Alfaisal will contribute to the exchange of experiences in the fields of training and application in the disciplines needed by the labor market.